Scientists from emerging EU regions need to learn how to become good entrepreneurs and how to navigate a fragmented EU market. The EIT Health Regional Innovation Scheme (EIT Health RIS), which was created by the European Institute of Innovation and Technology (EIT) aims to close the gap between those regions that lead innovation and those regions which are progressing. The programme, which is implemented with the involvement of 14 local hubs located in 13 regions across Southern, Central and Eastern Europe, untaps the potential of entrepreneurs and innovators and helps them compete with their global peers. Emerging Europe speaks to the EIT Health RIS Programme Manager, Mónika Tóth.
Young people from across the RIS countries are statistically more eager to study health than their western European peers. According to Eurostat, in 2018 there were almost 25,500 health graduates across the 13 countries. This accounted for almost 43 per cent of all EU health graduates, despite the joint population of Czechia, Croatia, Estonia, Greece, Hungary, Italy, Latvia, Lithuania, Poland, Portugal, Romania, Slovakia and Slovenia being only a third of the EU total.
"This region is a gold mine of talent," says Mónika Tóth, programme manager of the EIT Health Regional Innovation Scheme. "There are many bright minds, well educated, creative and motivated with a drive to make a difference in the healthcare industry. They are graduates mainly from medical universities, PhD students or post-doctoral research fellows, start-up founders but also professionals – clinicians who already work in the healthcare sector. They have promising ideas and achievements, but they need a tailor-made guidance to introduce their innovation to the European market. We open doors to early-stage ventures and equip them with necessary skills, network and know-how."
"Medical education is traditionally very strong in the region," she adds. "But the researchers and entrepreneurs often lack marketable skills to commercialise innovations. Sometimes they don't know where to start and how to move to another level. Support is crucial to put them on the right track."
The EIT Regional Innovation Scheme (EIT RIS) was introduced by the European Parliament and the European Council as part of the EIT's Strategic Innovation Agenda 2014-2020 and was designed to share good practice and experience so potential innovators and entrepreneurs can develop and commercialise their solutions.
"So, on the one hand, we scout for the best talents and untap their potential," says Tóth. "This is a win-win situation because we also improve, develop and equip the region with skills and know-how to produce innovations that can later be scaled up in the European market. Over last three years we educated at least 900 innovators and accelerated 50 best start-ups that gained pan-regional competitiveness. One of the programmes designed specifically for this region for instance is InnoStars Awards, which identifies micro and small enterprises, spin-offs and start-ups that already have a prototype, or minimum viable product, but do not have yet a product or service on the market. We then boost them to another level. They participate in four months of mentoring and training at two European bootcamps, and they also meet potential customers, investors or partners in order to validate the need for their innovation and make valuable connections. It's like an espresso shot for innovators."
Ms Tóth emphasises that there is room for improvement as far as e-business and legal literacy, as well as fundraising capabilities are concerned, and that EIT Health is helping to close this gap.
"Researchers work in their labs at universities carrying out their research, and they do not often think of becoming start-uppers. Dealing with business planning or pitching to investors is not their comfort zone. They enhance their medical knowledge but in some cases they don't know much about enabling technologies, Artificial Intelligence (AI) solutions, or the innovation process. They do their research, but they don't validate whether it is a marketable solution. What is often missing is the problem- or need-based approach and a multidisciplinary mindset. We support them with validation, in demonstrating the value of their innovation, and they get access to potential investor connections available from EIT Health's Investor Network throughout the journey."
The acceleration support is provided by EIT Health partners and the organisation itself.
"In healthcare innovation researchers cannot be successful on their own," says Tóth. "They need local and international partners to work with, mentors who will support them at various stages of research, other start-ups to learn from. They need experts and clinics to validate their solutions. For EIT Health, it is important to provide these researchers with the necessary competencies, tools and network."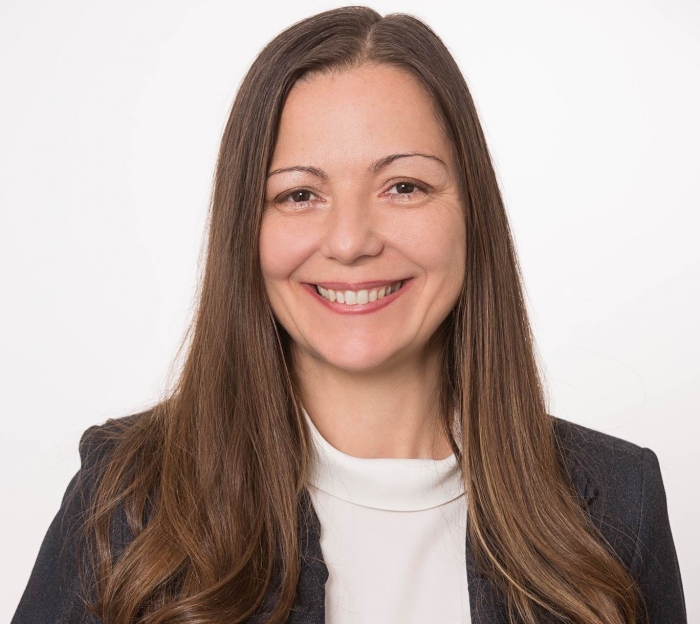 EIT Health as a network has over 150 partners, most of which are prestigious universities, large pharmaceutical companies and research organisations, and it runs marketable programmes based on real healthcare challenges. Many of the programmes are free, and there are grants for the best talent.
"But it's not only that – we have also realised that we need to create tailor-made education programmes for the region specifically because in some cases the region needs very specific skills and knowledge. The AI course which has been created together with GE Healthcare is one of them. This knowledge will help researchers and innovators address health-related challenges, for example, shortage of healthcare workforce and brain drain in the healthcare sector," says Tóth.
"In fact, brain drain is already a challenge in the region, although I would say that increasingly often we observe brain circulation. For instance, there is a researcher in Romania specialised in a very specific field. It is probable that he/she does not have the opportunity to do all the clinical and lab research at home so it is better for him/her to go to Western Europe because otherwise his/her talent will be lost. We need a flexible mindset and we need to think on a European level, at least. If we equip the local talent pool with marketable skills, then it usually becomes an incentive for development of regions."
Innovation is triggered and driven by local, regional and global demand and need and the coronavirus pandemic is an excellent example of how the region's solutions are helping a global cause. About a third of all asks and offers that were submitted to the EIT Health Make Connections platform came from the progressing regions. A Hungarian team created a 3D printed prototype of a medical device to improve remote monitoring of patients infected by the coronavirus. A Portuguese start-up offered powerful bio-decontamination agent for personal protective equipment. Another team offered an open-source lung ventilator assembled from 3D printer parts. These are just a few examples of how teams that were acknowledged and supported by EIT RIS contributed to the pandemic.
"In healthcare, in some cases it is hard to identify the real clinical unmet need, and whether the solution can be adopted by healthcare systems and also attract paying customers. Covid-19 arrived unexpectedly, and everyone had to react very quickly. Those researchers and start-ups who were silently working in their labs emerged with new solutions. It also sped up pan-regional collaborations, involving talent from emerging Europe. But besides Covid-19 related challenges, there are many others that still need research attention," adds Tóth.
Ageing populations and the increasing burden of chronic diseases are placing upward pressure on overall health care spending. In the developed world people aged 65 or older generate more than 50 per cent of healthcare expenditures. Mental health is yet another huge burden. Any solutions improving telehealth, home care, self-care, early diagnostics, and prevention are welcome.
"And in this part of Europe people are used to having limited funding, so they often come up with creative and very cost-effective solutions. In many cases they happened to be the best in Europe," concludes Tóth.
—
Unlike many news and information platforms, Emerging Europe is free to read, and always will be. There is no paywall here. We are independent, not affiliated with nor representing any political party or business organisation. We want the very best for emerging Europe, nothing more, nothing less. Your support will help us continue to spread the word about this amazing region.
You can contribute here. Thank you.