North Macedonia officially became a member of NATO on March 27, with the country's flag raised at NATO Headquarters alongside those of the military alliance's 29 other members.
"NATO needs North Macedonia and vice versa," Mircea Geoană, NATO's deputy secretary general tells Emerging Europe. "Like every member, North Macedonia is now under the protection of Article V. It has, in return, a primary responsibility for the collective defence of the member states and will be a distinct voice at the table of allied negotiations. The accession of the Republic of North Macedonia to NATO is a vibrant reminder of the power of the Euro-Atlantic community, especially for the seven allied states, including Romania, which recently celebrated 16 years since accession."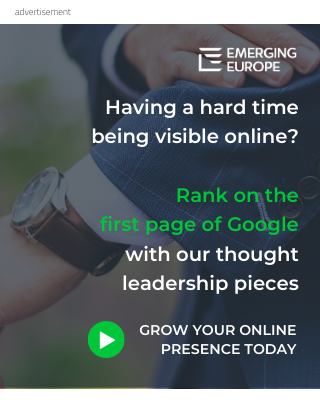 North Macedonia's NATO membership represents the end of a long journey for the country which began in 1995 when the then newly independent ex-Yugoslav nation joined the alliance's Partnership for Peace.
The biggest hurdle towards full membership was removed in 2018 with the signing of the Prespa Agreement in which the country agreed to change its name to North Macedonia, ending a decades-long dispute with Greece over use of the term Macedonia.
"It has been a long and challenging road, but as in the case of Romania, and other Central and Eastern European states, the transformative power of the process itself and of the transition of the whole society towards a set of common values, which not only ensures security, but also progress – led to the expected results," adds Mr Geoană.
Former Prime Minister Zoran Zaev, who negotiated the Prespa deal with his Greek counterpart Alexis Tsipras, called on Macedonians to "rejoice".
"Rejoice, my people, we have provided stability and security, we have ensured our and our children's future. And we don't stop here. We continue to work on achieving our strategic interests, to fight the challenges. We will win because we are united, solid, with a sincere belief in a bright future," he wrote on Facebook.
President of North Macedonia Stevo Pendarovski expressed similar satisfaction, going so far as to say that joining NATO is more important right now than joining the European Union.
"NATO is more important for the perception of North Macedonia as a country that has a future about which there's no need to worry. The EU is a complementary part of that dual agenda, but NATO is without a doubt more important in this moment," he said in an interview with the BBC.
While the EU recently announced that it was ready to start membership talks with North Macedonia and Albania, it could be years before the two countries are actually invited to join.
However, as Mr Geoană points out, NATO and EU are complementary in the way that they ensure countries reform key areas of society.
"Going through both processes – integration with the European Union and joining NATO – works to a great extent on the basis of complementarity in the logic of which states adopt reforms, assimilate democratic values, the rule of law and human rights," he says.
In North Macedonia itself, Zoran Zaev will be hoping that NATO membership and EU accession talks will provide a boost to his Social Democratic Union at the country's next general election. Mr Zaev was able to push the Prespa Agreement through parliament by promising that it would bring real results: he will now believe that he has been vindicated. The election was originally scheduled for later this month, but has been postponed because of the coronavirus pandemic.
NATO will now turn its attention to its remaining two candidates for membership: Bosnia and Herzegovina and Georgia. Despite much ground-level collaboration between the forces of the two countries and NATO troops (especially Georgia), neither is expected to become a full member in the near future.