On the day that Kosovo marked its National Day of Missing Persons, the EU Rule of Law Mission (EULEX) in the country has paid tribute to everyone still missing since the end of a war with Serbia more than 20 years ago, and committed itself to continue working shoulder to shoulder with the Kosovo Institute of Forensic Medicine to establish the fate of over 1,640 persons who remain unaccounted for.
Kosovo's 1998-99 war, which ended with a 78-day NATO air campaign, left more than 10,000 dead. Serbia has still not recognised Kosovo's independence, declared in 2008.
EU-mediated talks between Kosovo and Serbia, aimed at normalising relations, have been stalled since November 2018.
"We have more than 1,640 reasons to continue to work together with our local counterparts to shed light on the fate of the missing and provide the needed answers to their families and loved ones, whose lives have changed forever," said the Head of the European Union Rule of Law Mission, Lars-Gunnar Wigemark.
"Children, partners, parents, relatives and friends of the missing have the right to know what happened to their loved ones," said Wigemark, adding that, since the beginning of EULEX's mandate, the mission has conducted 651 field operations to locate missing persons, resulting in the identification of 456 individuals, including 311 missing persons.
Stressing the importance of DNA in the successful identification of missing persons, the head of EULEX asked all missing persons' relatives to provide blood samples for DNA analysis. "This will facilitate the identification process," Wigemark said, adding that EULEX will also assist the Kosovo authorities in addressing the issue of around 300 body remains in the Prishtina morgue.
On April 27 a commemorative ceremony was held in the village of Meje, 90 kilometers west of Pristina, where 376 ethnic Albanians "were slain, massacred or kidnapped in a day," according the country's acting prime minister, Albin Kurti. "Those responsible are still living free in different Balkan countries," he added.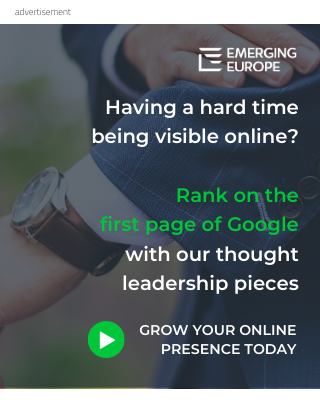 "These people should be prosecuted and sentenced for the crimes they have committed because the families (of the missing) deserve justice."
Las week, Mr Kurti accused a United States envoy of being "directly involved" in toppling his government in March, calling it part of a plan to achieve a major diplomatic victory in a US election year.
After less than two months in office, Mr Kurti's coalition government collapsed after losing a no-confidence vote initiated by the junior coalition partner, the Democratic League of Kosovo (LDK). Mr Kurti, who continues as a caretaker prime minister, now claims that the LDK acted under pressure from Richard Grenell, US President Donald Trump's envoy to Kosovo and Serbia.
On April 23, Kosovo's president, Hashim Thaçi, invited the LDK's leader, Isa Mustafa, to put together a parliamentary majority in order to form a new government. Mr Mustafa, who previously served as prime minister of Kosovo between December 2014 and September 2017, is likely to need the votes of MPs from the Belgrade-backed ethnic Serbian party Lista Srpska if he is to form a government without Mr Kurti's Vetëvendosje party.
Mr Kurti has questioned the constitutional legality of Mr Thaçi's move, claiming that as the largest party, Vetëvendosje should have the opportunity to form a new coalition.
—
Unlike many news and information platforms, Emerging Europe is free to read, and always will be. There is no paywall here. We are independent, not affiliated with nor representing any political party or business organisation. We want the very best for emerging Europe, nothing more, nothing less. Your support will help us continue to spread the word about this amazing region.
You can contribute here. Thank you.