Often eclipsed by its two Baltic neighbours Estonia and Lithuania, Latvia's response to the coronavirus pandemic has been both impressive and highly effective, with the country reporting one of the lowest infection rates in the region, with the number of deaths caused by Covid-19 one of the lowest anywhere in emerging Europe.
There are currently just 655 confirmed cases of coronavirus in the country, and only five people have died. On April 7 the government extended the current state of emergency and strict lockdown measures until May 12.
Latvia's economy may prove to be equally resilient.
Last week the international ratings agency Fitch revised its outlook on Latvia's Long-Term Foreign-Currency Issuer Default Rating (IDR) to Negative from Stable but affirmed the rating at 'A-'.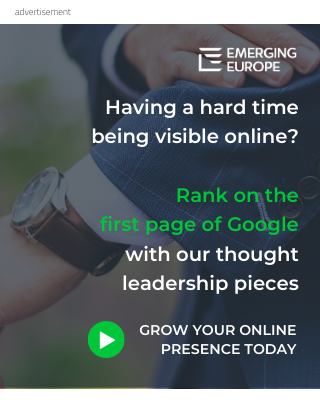 "The revision of the outlook reflects a deterioration in Latvia's fiscal outlook for 2020-21 associated with a near-term contraction in economic output and higher spending needs from the Covid-19 pandemic. The authorities have put in place concerted efforts to halt the spread of the outbreak and limit economic and social impact. Nevertheless, considerable uncertainty remains about the duration of the coronavirus outbreak and its lingering impact on Latvia and its trading partners. The affirmation of the rating reflects Latvia's still-modest public debt levels relative to peers, and its institutional strengths underpinned by EU membership and the benefits of eurozone reserve currency flexibility," Fitch said in a statement.
Fitch expects the Covid-19 pandemic to have a disruptive effect on Latvia´s small and open economy, with GDP contracting by close to seven per cent in 2020, an almost 10 percentage point downward revision compared with its previous forecast.
"Social distancing measures in Latvia and elsewhere are affecting key sectors such as tourism and accommodation, transportation, and retail trade, which together account for nearly 20 per cent of GDP, the highest share in the Baltics. Moreover, supply chain disruptions and a steep fall in external demand are expected to exert further pressure on the economy. This will all take a toll on employment, private consumption, investment and exports, with risks to the downside," the rating agency warned.
However, Fitch points out that the Latvian government's financial assistance package could see the country bounce back relatively quickly once the pandemic is over.
Government measures include wage reimbursement for individuals of up to 700 euros a month, a three-year tax deferral for individuals and companies, extra financing for the healthcare sector and other sectoral support, and an increase in loans and guarantees for companies via the state-owned development agency, ALTUM. The measures total over two billion euros (6.5 per cent of 2019 GDP), with further measures likely to be announced in order to prevent widespread business closures.
Even so, Fitch forecasts unemployment to rise to 9.5 per cent in 2020, well above the 6.3 per cent reached in 2019 but well below the 19.5 per cent reached after the global financial crisis.
Reacting to the Fitch statement, Latvia's minister of finance, Jānis Reir, said that the country "has proven itself able to mobilise and recover from crises quickly. The government is now making every effort to ensure that the effects of Covid-19 are mitigated and that the Latvian economy can return to the path of growth as quickly as possible."
Latvia certainly knows a thing or two about recovering from sharp economic downturns. From 2008 to 2010 the Latvian economy saw one of Europe's deepest recessions in recent history, when the fall of GDP reached 21 per cent.
A flood of foreign money which came into the country following its membership of the European Union in 2004 caused a boom, including a housing bubble. When the foreign inflows suddenly came to a halt in 2008, the economy collapsed. Only the financial assistance of the European Union, the IMF, and the World Bank kept the country afloat. Through tax increases, layoffs, salary cuts and other spending reductions, Latvia trimmed its budget by 16 percent of GDP. About 29 percent of government workers were fired; wages for the rest were cut 26 per cent.
Since, then, Latvia has developed a resilient economy based on strict fiscal discipline and has cleaned up its banking sector.
Growth has averaged above three and a half per cent over the last 10 years, there are no significant economic imbalances, external and government debt are on declining paths, and private sector balance sheets continue to improve. Inflation has been moderate, and competitiveness has held up.
It is this relatively low government debt and favourable financing terms that offer Latvia the fiscal space to react to shocks such as coronavirus.
"The current situation differs greatly from the 2008-09 crisis, when the country was forced to reduce expenditure," the country's national bank said in a statement at the end of last month. "This time, thanks to the country's strict fiscal discipline, as well as balanced development of the national economy and lack of macro-economic imbalance, the country has the freedom to borrow money to support its economy."
—
Unlike many news and information platforms, Emerging Europe is free to read, and always will be. There is no paywall here. We are independent, not affiliated with nor representing any political party or business organisation. We want the very best for emerging Europe, nothing more, nothing less. Your support will help us continue to spread the word about this amazing region.
You can contribute here. Thank you.