Mikheil Saakashvili, the exiled former president of Georgia, is set to return to frontline politics in Ukraine having been nominated by the country's president, Volodymyr Zelensky, as deputy prime minister in charge of reform.
"It is a great honour for me to receive this invitation from President Zelensky to become a vice premiere," wrote Mr Saakashvili on Facebook. "I hope to be a reliable team member and to do something useful for the people of Ukraine."
Mr Zelensky's office confirmed the nomination in a statement, saying, "Mikheil Saakashvili is well-known in the international arena and has already demonstrated the experience of successful implementation of reforms. President Zelensky believes that Mr Saakashvili has the potential to support the government of Ukraine and invited him to share his views and developments with the government and parliament of Ukraine."
The appointment of Mr Saakashvili, set to be confirmed on April 24 by Ukraine's parliament, in which Mr Zelensky's party has a comfortable majority, marks a spectacular rehabilitation for the ex-Georgian leader who was given Ukrainian citizenship in 2015 and installed as a regional governor before falling out with then president Petro Poroshenko. He was then expelled from the country, moving first to Poland and later to the Netherlands.
Ariana Gic, an analyst focused on Ukraine, says that the appointment of Saakashvili is a crisis management measure to address Mr Zelensky's drastic drop in ratings after his first year as president.
"Zelensky's reputation has been severely damaged by his obvious ties to Ukrainian oligarchs, the growing influence of members of the pro-Russian Yanukovych regime, the compromised connections he and his entourage have to Russia, as well as dangerous concessions made to Vladimir Putin, damaging Ukraine's sovereignty and independence," she tells Emerging Europe. "Zelensky needs another showman to revive the 'reformist' facade of his administration to repair the damage done in the last year, to divert the attention of Ukrainians from the mismanagement of the Covid-19 pandemic, and, most critically, the extremely troubling Russia-friendly policies pursued by his administration."
A political maverick, Mr Saakashvili first rose to prominence in Georgia during the so-called Rose Revolution of 2003, and was elected president of the country in January 2004 after erstwhile president Eduard Shevardnadze resigned following mass popular protests. He was re-elected to a second term in 2008, and was widely regarded as a pro-NATO and pro-EU leader who spearheaded a series of political and economic reforms, many of which have indeed born fruit, making Georgia one of the most business-friendly countries in emerging Europe.
However, barred by the Georgian constitution from seeking a third term in office, Mr Saakashvili left Georgia under something of a cloud in 2013. Shortly afterwards he was indicted on a number of corruption charges, which he has always claimed are politically motivated.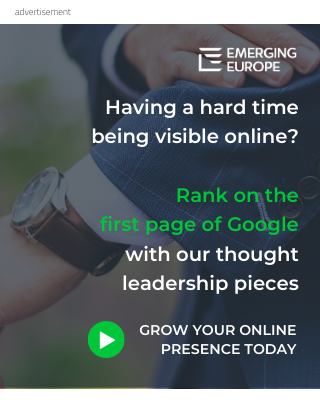 Following his departure from Georgia Mr Saakashvili moved to Ukraine, where he was a vocal supporter of the Euromaidan movement which overthrew the staunchly pro-Russian president Viktor Yanukovych.
In May 2015, Ukrainian President Petro Poroshenko appointed Saakashvili governor of the Odesa Region. He was also granted Ukrainian citizenship, which – due to restrictions on dual nationality – led to him being subsequently stripped of his Georgian passport. Mr Saakashvili's relationship with Mr Poroshenko quickly soured, however, and in November 2016 Mr Saakashvili resigned as Odesa governor, blaming the president for enabling corruption in Odesa and in Ukraine as a whole.
Mr Saakashvili then declared that he intended to set up an opposition movement and led street protests against Mr Poroshenko. He was quickly stripped of his Ukrainian passport and left stateless. A game of cat-and-mouse began, with the Ukrainian authorities attempting to arrest the former Georgian president a number of times.
On one occasion, in December 2017, Mr Saakashvili was indeed arrested, only to be released soon afterwards when his supporters surrounded the police van transporting him to a detention centre.
President Zelensky restored Mr Saakashvili's Ukrainian citizenship in May of last year.
—
Unlike many news and information platforms, Emerging Europe is free to read, and always will be. There is no paywall here. We are independent, not affiliated with nor representing any political party or business organisation. We want the very best for emerging Europe, nothing more, nothing less. Your support will help us continue to spread the word about this amazing region.
You can contribute here. Thank you.