Our weekly digest of articles about emerging Europe published elsewhere this week, all of which caught our eye and all of which are well worth your time. Listing them here, however, does not necessarily mean that we agree with every word, nor do they necessarily reflect Emerging Europe's editorial policy.
—
Ten years after the Smolensk air disaster, political scars remain
How the crash that killed Poland's president divided a country and reopened a historical rift with Russia.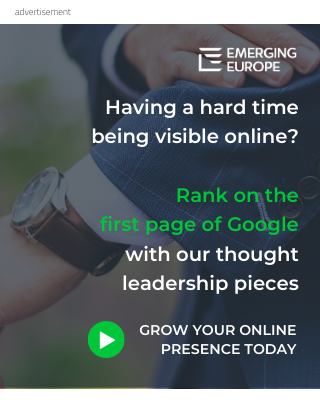 New school curriculum raises eyebrows in Orbán's Hungary
Anti-Semitic authors will soon be compulsory reading in Hungarian schools, and history books will be rewritten to promote pride in the nation. Viktor Orbán's controversial new school curriculum is drawing outrage.
—
Did America help oust Kosovo's reformist government?
It was only 51 days old, but Covid-19 was used to kill it. On March 25 a big majority of deputies in Kosovo's parliament voted to snuff out the government of Albin Kurti, a radical reformer. They may have been doing America's bidding.
—
Ukraine: Dozens stranded in a war zone
Ukrainian authorities, in response to the threat of Covid-19, have shut down all movement across the line of contact in eastern Ukraine, but they have not made adequate provisions for those who may be stranded as a result. The line separates areas under the control of Russia-backed armed groups from those under government control.
—
Legendary Polish composer dies aged 86
The Polish composer and conductor Krzysztof Penderecki, who has died aged 86, was an outstanding representative of musical modernism's success in the 1960s.
Read the full obituary here, while here you will find links to a number of the soundtracks Penderecki scored.
—
A friend lost? The Slovak elections seen by the Russian pro-government media
According to Russian pro-government media, the Slovak elections in February 2020 constituted a fundamental breakthrough from Russia's perspective. "Old friend Fico" was replaced by "strict" Matovič.
—
Eastern European sex workers stranded in Germany as coronavirus shuts brothels
Thousands of foreign prostitutes working in Germany have been made homeless after brothels closed due to the coronavirus outbreak and borders snapped shut, making it difficult for them to return home.
—
Croats remain traumatised by quake damage to capital
After a powerful earthquake just over a week ago left many people in Zagreb suffering from anxiety, there has been a big uptake in use of specialised apps on which people can share quake info and record their experiences.
—
Poland, Hungary and Czechia broke law over refugees relocation system, EU court rules
Poland, Hungary and Czechia failed to fulfil their legal obligations under EU law when they refused to participate in the relocation system for refugees in 2015, the European Court of Justice.
—
How will the poorest country in Europe deal with the coronavirus?
Ukraine has a problem–thanks to coronavirus:  Most forecasts predict a recession, and best-case scenarios anticipate an economic contraction of five to 10 per cent, inflation, and half a million unemployed.
—
Dua Lipa: 'You have to be made of steel to not let words get to you'
Two years after New Rules made her a global star, Dua Lipa is back with an album of sheer disco pop perfection – and plenty to say about sex, politics and her night in a strip club with Lizzo.
—