Parliamentary elections are set to take place in North Macedonia on July 15 despite a sharp increase in the number of Covid-19 cases. The country, which has a population of around two million people, recorded 136 new cases on July 12, while the death toll from the virus has now reached 382.
For those who are currently quarantined with Covid-19, the vote has already begun. However, of the 5,000 people currently in isolation, just 700 have registered to vote.
The crucial election was originally set to take place on April 12, but were postponed due to the pandemic.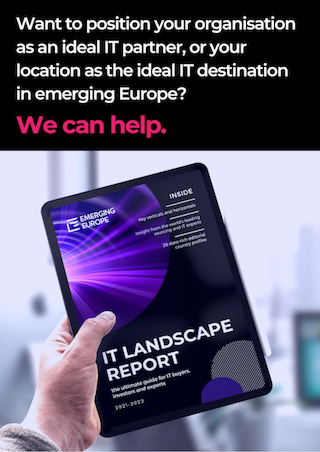 Due to the tight restrictions on public gatherings which remain in place, the campaign has taken place mostly online. Two parties, the Social Democratic Union (SDSM) of former prime minister Zoran Zaev (pictured above), and the center-right VMRO-DPMNE led by Hristijan Mickoski, have a realistic chance of emerging as the largest in North Macedonia's new parliament.
Mr Mickoski has primarily campaigned on a staunchly nationalist platform.
"These elections are when we will decide on the future of our families, elections in which we need to make our ancestors proud. The choice now on July 15 is between injustice, humiliation, and on the other hand justice and dignity," said Mr Mickoski during a televised debate with Mr Zaev.
What Mr Mickoski refers to as a humiliation is what Mr Zaev can point to as his greatest achievement: the Prespa Agreement with Greece which ended a three decade-long dispute over the use of the term 'Macedonia' and led the country to change its official name to North Macedonia. The Prespa deal also paved the way for North Macedonia's entry into NATO, and to the European Union agreeing to begin accession talks.
While Mr Zaev has always touted this as a win, many in the country – VMRO-DPMNE included – consider the name change to be an unacceptable attack on Macedonia's national identity.
"We have proved that North Macedonia could be a friend with everybody, made smart deals that brought the country into NATO and enabled a green light for the start of accession talks with the EU after 15 years," says Mr Zaev.
There was more good news for North Macedonia and its EU path last week, when German Chancellor Angela Merkel said that the first EU negotiation chapters could be opened by the end of this year.
According to the latest opinion polls, neither SDSM – which currently has a small lead, and is set to take around 27 per cent of the vote – nor VMRO-DPMNE has any real chance of winning the necessary 61 seats to secure a majority that would allow it govern alone. Historically, the largest Albanian ethnic minority party — the Democratic Union for Integration (DUI) – has been the country's power broker, and has been part of ruling coalitions for 16 of the past 18 years.
This time, however, the DUI wants more than just a supporting role: the party has launched a campaign titled Why not? and is suggesting that North Macedonia's next prime minister be an Albanian.
Albanians are by far the largest ethnic minority in North Macedonia, and make up around a quarter of the country's population. So far, however, the country has never had an Albanian PM.
Ethnic tensions still exist in the country. In 2017, protesters stormed parliament after it was announced that an ethnic Albanian would become the parliamentary speaker.
Both SDSM and VMRO-DPMNE have rejected DUI's suggestion.
Key to the result will be turnout, which is expected to be very low. Around 1.8 million people are eligible to vote at nearly 3,500 polling stations, but while the government has been assuring voters the voting will do know harm to their health, many are expected to stay away. Face masks will be mandatory in polling stations, and a two-metre social distance enforced to protect election officials.
—
Photo: Zoran Zaev official Facebook page.
—
Unlike many news and information platforms, Emerging Europe is free to read, and always will be. There is no paywall here. We are independent, not affiliated with nor representing any political party or business organisation. We want the very best for emerging Europe, nothing more, nothing less. Your support will help us continue to spread the word about this amazing region.
You can contribute here. Thank you.