Were it not for a sharp fall in new investment in Germany, 2019 could have been a record year for wind in Europe, WindEurope, an industry association, has found.
According to the association's latest Financing and Trends Report, Germany's complicated process of awarding permits was identified as the main reason why Europe failed to make 2019 a record-breaking year. Across the continent, investment in new new wind farm projects dropped by nearly 25 per cent to 19 billion euros.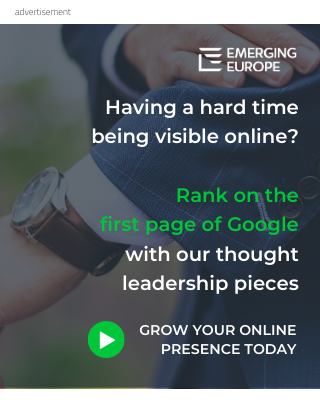 Close to 13 billion euros went to investment in onshore find farms that covered over 10 gigawatts of new projects, showing Europe's continued interest for the development of onshore wind farms.
Last year, Poland recorded the fifth largest number of project acquisitions – worth 900 million euros – with 500 million euros being invested in offshore wind projects.
"Governments and investors continue to have a strong appetite for onshore wind, because in most of Europe it is the cheapest form of new power generation capacity," says WindEurope CEO Giles Dickson. "And the latest auctions in Poland, Denmark, Greece, France, Italy and Lithuania all testify to the strong support for onshore wind and competitive prices. We expect onshore wind to be 80 per cent of all wind capacity additions over the next five years."
Wind power now amounts to 15 per cent of Europe's electricity production. The European Commission aims to increase this share to 50 per cent by 2050.
"We have yet to see the scale of Covid-19's impact on wind energy investment, but our message to investors and policymakers is clear: renewable energies and the European Green Deal are the motor for Europe's recovery. They create growth. They secure jobs. They're key to our technological leadership towards a climate-neutral economy," Mr Dickson adds.
With regards to the potential impact of the coronavirus crisis, EnAppSys, an energy market analyst firm, has highlighted that power demand has been reduced across the continent – including emerging Europe – as businesses and factories send their staff and workers home.
"Unusually low levels of demand for electricity are typically less problematic than unusually high levels, but can emphasise the impact of renewable peaks," says Rob Lalor, a senior analyst at EnAppSys.
Prior to the spread of Covid-19, analysts at EnAppSys found that wind power across Europe amounted to an average output of 85.4 gigawatts in February 2020, setting a new monthly record for the continent's wind power production.
"Wind speeds were consistently high across Europe in February and this led to exceptionally high levels of wind generation. As a result, the levels of electricity produced by wind farms in this period increased by 68 per cent from February 2019 levels," the company confirmed, noting that the increase was part of a trend: monthly records for wind generation have been broken each month since November 2019.
Wind output as a proportion of total generation in Europe also reached a record – 27 per cent – in February 2020, significantly higher than the previous high of 18 per cent in February 2019.
Looking at country-specific wind production, the highest wind output for February was in Germany, at an average of 29.1 gigawatts over the course of the month, followed by Great Britain and France.
In emerging Europe, Lithuania, Romania and Poland were the largest generators of wind power.
—
Unlike many news and information platforms, Emerging Europe is free to read, and always will be. There is no paywall here. We are independent, not affiliated with nor representing any political party or business organisation. We want the very best for emerging Europe, nothing more, nothing less. Your support will help us continue to spread the word about this amazing region.
You can contribute here. Thank you.