What happened in the first half half of 2017 that might be important for business?
January 2017
• On January the first, Romania celebrated its first decade as a member of the European Union. The EU funds allocated to Romania between 2007 and 2020 exceed €51 billion. According to Eurostat, Romania's GDP per capita grew from €4,600 in 2006 to €8,600 in 2016.
• The World Bank's Doing Business 2017 ranking put Romania in 36th place, one notch lower than in 2016. The country is still ranked first in terms of trading across borders and 134th as far as getting electricity is concerned. In 2007, the country ranked 49th and in 2006, 71st.
• In January, EY's European attractiveness survey published results that clearly stated that in 2016, Romania rated fourth among European countries for the number of jobs generated by foreign direct investment (FDI). Romania created 132 investment projects in 2016, up 32 per cent year-on-year, which generated 17,545 new jobs.
• Romania ranked 55th, out of the 118 countries surveyed, regarding efficiency for attracting and retaining valuable employees, according to a survey by recruitment company Adecco.
• Bitdefender, a Romanian global security technology company, announced it had acquired the French company Profil Technology, in a move to accelerate its growth in the enterprise segment. The acquisition is the largest in the group's fifteen-year history and will strengthen its European and international positions.
February 2017
• Romania's National Bank (BNR) released a study which shows that Romania exported computer and information services worth €2.5 billion in 2016, up 16 per cent compared to 2015: The sector accounted for 4.2 per cent of the total turnover of all businesses in Romania.
• February in Romania brought 27 consecutive days of protests against the current government, on a scale that is unmatched since the Revolution in 1989. Between 500,000 and 600,000 people flooded the streets of Bucharest and other large cities, after a decree was passed that could free dozens of officials who has been jailed for corruption. As a result, the Romanian government annulled its plans to decriminalise corruption offences after days of this mass demonstration of civic spirit.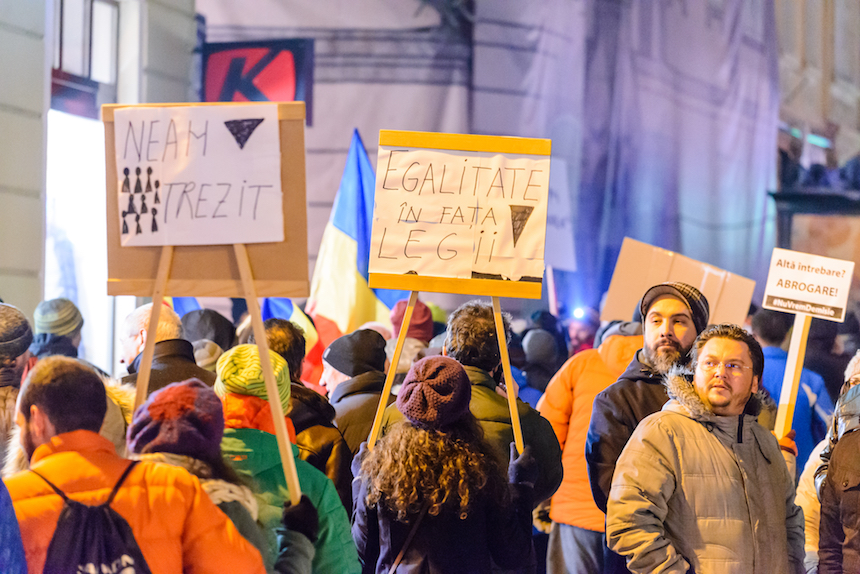 • The surplus in international trade with IT services (the difference between exports and imports) reached €1.7 billion, up 23 per cent from the previous year. It was double that of four years ago, according to official data.
March 2017
• Romania registered the biggest economic increase of all the EU member states, in the first quarter of this year, compared to the same period of last year. Romania's economy went up by 5.6 per cent while the overall EU economy saw a 2.1 per cent increase. The unemployment rate in Romania dropped to 5.3 per cent in March, down 0.1 per cent compared to the previous month.
April 2017
• Five businesses in Romania made it on the list of 1,000 fastest-growing businesses in Europe, drawn up by the Financial Times. They are Qubiz, Tremend, Qualitance, Bittnet, and Teamnet, all active in the IT sector.
• Systematic A/S, the biggest privately-owned software company in Denmark, opened a development centre in Bucharest that produces communication software for NATO.
• Chinese investors expanded their business. Chinese company TP-Link, which is mainly known as a router producer, entered the local smartphone market by launching two models with five-inch and five-and-a-half-inch screens. Additionally the Chinese technology group, Huawei, launched its Enterprise Global Service Centre (EGSC) in Bucharest, following an investment of over ten million Euros.
May 2017
• Romania registered the second-lowest annual inflation rate in the European Union, in May, namely 0.5 per cent, according to EU's statistical office Eurostat. The annual inflation rate declined to 1.4 per cent in the Euro area and 1.6 per cent in the European Union.
• Romanians set up 63,374 firms in the first five months of this year, up 23 per cent from the same period last year. The number of newly limited liability corporations (SRL) grew by 24.2 per cent year-on-year, reaching 43,500, according to Romania's Trade Registry – ONRC.
• The local software and IT services sector is expected to exceed a turnover of €4 billion this year, according to a study by the Association of the Software and Services Industry (ANIS). The IT sector saw a turnover of €3.6 billion last year, up 11.3 per cent year-on-year. The increase was mainly due to the export of software and services, whose value rose by 18.7 per cent over 2015, reaching €2.6 billion. The share of exports will reach 79 per cent in the sector, by 2020.
• An annual study by the recruiting firm, Brainspotting, says that about 110,000 Romanians are currently working in the ITC sector. Romania has the highest number of ITC workers in Central and Eastern Europe (CEE). The cities with the highest number and the best-trained workers in this field are Bucharest, Cluj-Napoca, Iași, and Timișoara.
• International financial consultancy group, Deloitte, inaugurated their European Regional Delivery Centre in Bucharest, in May, which serves as a technology hub for local and international customers.
• Japanese producer, Yazaki Component Technology, who are active in the automotive sector, plans to hire 100 engineers for its research & development (R&D) centre in Timișoara.
• French group, ALTEN, which carries out engineering and developmental projects for major industrial and telecommunication's customers, opened its first service centre in Romania in the same month.
June 2017
• The ICT industry had the biggest contribution to Romania's 5.7 per cent annual economic increase in the first quarter of this year, surpassing the trade sector. The ITC industry brought 0.9 percentage points of the economic growth. This area only makes up 6.2 per cent of local GDP but saw a 15.3 per cent increase in the activity volume.
• The facts clearly show that Romanian entrepreneurs are above the European average in satisfaction and optimism about their businesses, according to a Microsoft study on SMEs in Europe. Romania ranks 11th in Central and Eastern Europe (CEE) and 50th at a global level in the prosperity index (Legatum Prosperity Index). Regarding social capital, Romania ranks 97th globally, up 31 positions. The country ranks 85th for the healthcare sector, down three positions. Its best place is for the business environment, namely 41st.
• The German automotive producer, Continental, created a wireless charging technology for electric cars at its factory in Timișoara. Continental plans to hire 1,500 people in Romania this year.
• Backup software, developed in Cluj-Napoca, a city in western Romania, is being used on NASA's International Space Station starting in May of this year. NASA has purchased 20 licenses for the Backup4all software, developed by a group of programmers from Cluj-Napoca, who own the local company Softland.
• The local subsidiary of the Swedish group, Autoliv, a world leader in the production of automotive safety systems, will open an engineering centre in the mixed-use complex Palas Iași, in the centre of Iași, eastern Romania.
• More are set to come, since the "Start-up Nation" program started. In the first eight hours after the programme was launched, on June the 15th, almost 2,500 people signed up for this state-run financing plan.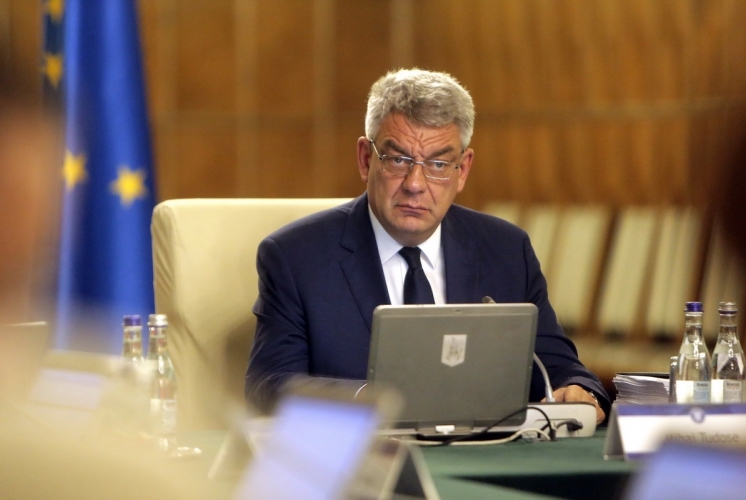 • Mihai Tudose was appointed as Prime Minister after the ruling Social Democrat Party (PSD) removed its own government following an internal power row. The party filed a motion of no confidence against Prime Minister Sorin Grindeanu in mid-June, barely six months after the party swept back to victory in elections because of "delays" in implementing reforms. Tudose, who was Minister of Economy in Grindeanu's government, was one of the ministers held responsible for the failure.