"Romania is a hidden gem in Europe, a country which is a very good place for investments but which also needs to promote itself in Western Europe and beyond," Alain Pilloux, vice president, Banking, at the European Bank for Reconstruction and Development (EBRD) said during the EBRD Emerging Europe Outlook on Romania investment forum, held in June in London. He was pointing to the fact that in the first quarter of 2017, the country's economy grew by 5.6 per cent.
"The general economic situation in Romania good and figures are convincing, in particular the country's growth which is one of the highest in Europe. Debt is under control, even if some recent measures could affect the budget deficit, but basically things are going well. It would be good if this model would evolve towards investments replacing consumption in Romania's economic model," he told Emerging Europe.
In 2017, the country celebrated the tenth anniversary if its membership in the European Union. Eurostat data says Romania's GDP per capita grew from €4,600 in 2006 to €8,600 in 2016.
"The UK has been a long-standing supporter of Romania," said the British minister for state for trade and investment and Minister for London, Greg Hands, who also took part in the forum. "We strongly supported its entry into the European Union and NATO. Our bilateral relations are good and, even if the UK is now leaving the EU, I hope we can keep trade flows going as well as investments," he told Emerging Europe.
"Immigration did play an important factor in the Brexit referendum, but I genuinely think that the British people are some of the most open and generous people in the world when it comes to migrants," says Mr Hands, speaking about the image of Romania among Brits. "There have been some regrettable instances but in general Romanians are welcome. I've been a big part of that; making them feel welcome in London, and especially in Hammersmith, where the largest Romanian community is living.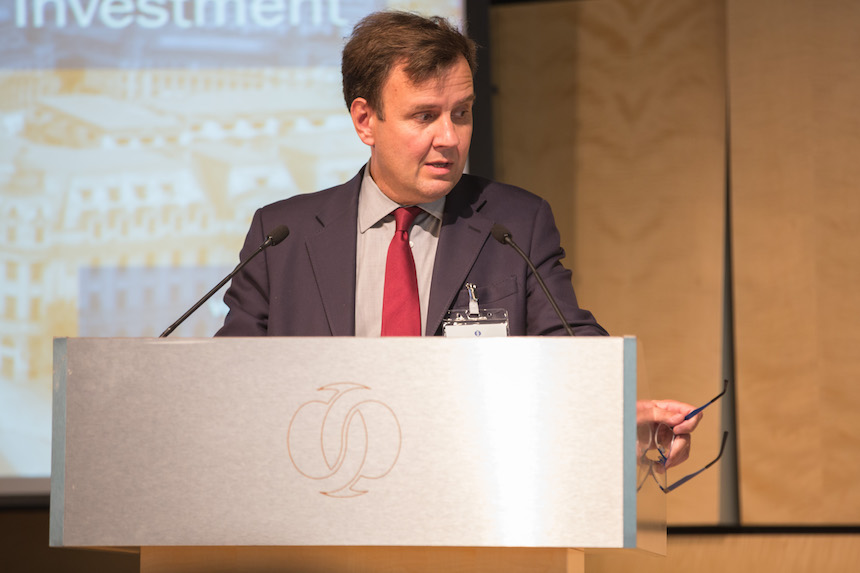 According to the Office for National Statistics (ONS), Romanian nationals are now the fourth biggest national group in the UK, with 233,000 citizens. As in the case of other countries with a high number of immigrants living in the UK, for example, Poland, bilateral trade is growing. In 2016, it amounted to €4 billion.
"People need to hear the message that the UK wants to increase trade and investments in Romania, and that it is not just an intention but that we already have the tools in place, and a good network within Romania, since we are working closely with the Chambers of Commerce," Mr Hands said.