The coronavirus measures put in place across emerging Europe have had a significant effect on the region's economy. With forecasts looking grim, unemployment rates are rising fast.
But a new online-only job fair in Serbia, Careers are not on a Break, is trying to help those who are in the unenviable position of having to look for a job during a once-in-a-century pandemic. The event will run from April 21 to whenever the current crisis ends. The concept is that of a standard job fair, but held exclusively online.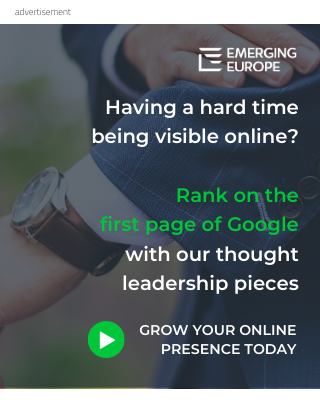 Companies will be able to set up virtual booths where they can post text, pictures, video and even chat with virtual jobseekers. So far, the biggest name on the roster is Belgian food retail group Delhaize, the owners of the Maxi chain of supermarkets.
And it all began from a LinkedIn post asking about which companies are still looking for workers during the coronavirus lockdown.
Official numbers are hard to come by in Serbia but according to the country's Chamber of Commerce, there are some 67,000 people "in waiting" – those who are still technically employed but not working. Informally, from monitoring posts on social media, it's clear that many more people have lost or are in danger of losing their jobs.
This is the situation that prompted Miloš Arambašić, 41, a start-up mentor, to make the post on LinkedIn asking which companies are still hiring.
"I was sure that not everything had stopped, because it just can't. So I started looking and digging to see which companies still had active job ads. So I wrote the post [on LinkedIn] totally unplanned. I wasn't expecting much but the next day the post had 20,000 views. Then I realised that people really do need help," Mr Arambašić says.
In time, the post grew and hit nearly 100,000 views. This is when the post became a LinkedIn group – a place for people to share news about companies that are still hiring and the jobs being offered.
"Then I thought about creating a virtual event. It does sound a bit crazy, to start an event about employment during the biggest recession ever. I couldn't do it alone so I sought offers from companies who could help and I thought of Puzzle Software, an IT firm from Belgrade," Mr Arambašić continues.
The event will be run on Puzzle's MatchAbout platform, an existing virtual event solution that is now being ramped up to deal with the expected influx of users. Job seekers interested in the fair can sign up though the MatchAbout app which is available at the Google and Apple app stores, while interested companies can write to [email protected].
Mr Arambašić is, however, realistic when it comes to what the fair can accomplish.
"It's not necessarily all about employment, because many companies simply don't have any open positions. But it's an ideal chance for companies to get in touch with people even if they're not hiring at the moment. After the crisis passes, they will have a clear image of who they might want to hire," he explains.
For companies, there is a fee involved. But for the those looking for a job, an internship, or just to make contacts and get their CV out there – participation is free.
When it comes to the role of the private sector in the eventual post-crisis recovery, Mr Arambašić is an optimist.
"The economy cannot stop, no matter how hard [the situation] is," he tells Emerging Europe.
Puzzle Software, the Belgrade-based IT company that is powering the event, is enthusiastic about the the idea of helping people get a job.
"We really liked Miloš' idea to help the people who are in a difficult situation because of the crisis. Our team is completely dedicated to this project, we are motivated and working hard because we're sure this initiative will mean a lot to people," says Sara Milosavljević, marketing specialist at Puzzle Software.
In addition to serving as a job fair when normal job fairs cannot be held, Mr Arambašić believes the concept has staying power beyond the current crisis.
"It's simple. The coming generations of children are learning to code in elementary school. They will be IT literate at a very young age. So for them, this model might even be more comfortable," he concludes.
The event is the latest in a series of digital-based solutions across emerging Europe which have sprung up as a response to the challenges posed by the crisis. Hackathons are also being held around the region to help find ways to fight the pandemic.
—
Unlike many news and information platforms, Emerging Europe is free to read, and always will be. There is no paywall here. We are independent, not affiliated with nor representing any political party or business organisation. We want the very best for emerging Europe, nothing more, nothing less. Your support will help us continue to spread the word about this amazing region.
You can contribute here. Thank you.