People's rights are being violated by governments in Europe and Central Asia, who are cracking down on protests and seeking to erode the independence of the judiciary to avoid accountability, Amnesty International has claimed in its annual review of human rights in the region.
The organisation praised those brave people who took to the streets to defend their own and others' rights but warned that governments continue to perpetrate human rights violations with impunity across the region.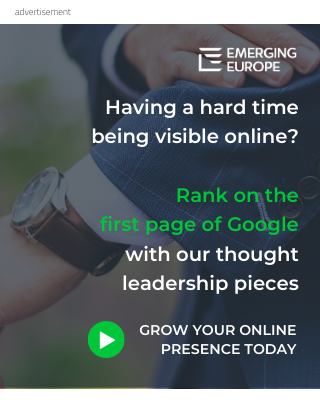 "In 2019, people in Europe and Central Asia were threatened, intimidated, prosecuted, subjected to excessive use of force by police, and suffered discrimination. However, the grassroots mobilisation of courageous people who dared to stand up and hold states accountable provides a ray of hope for the future," says Marie Struthers, Europe director at Amnesty.
In Poland, the independence of the judiciary – essential for ensuring fair trials and upholding human rights – was threatened as the ruling Law and Justice party took bolder steps to control judges and courts. Judges and prosecutors found themselves at risk of disciplinary proceedings for speaking out in defence of the judiciary and risked becoming victims of human rights violations themselves. Many were subjected to smear campaigns on state and social media.
Concerns also mounted about the independence of the judiciary in Hungary and Romania. Judges in Hungary came under attack from multiple directions as the government continued its attempts to undermine the independence of the judiciary. In May, the European Commission warned Romania that it should address issues including interference with judicial independence by the executive, or potentially face having some of the member state's rights suspended for persistent breach of the EU's founding values. Since then, the country has changed government, and is now led by a more pro-European executive.
Judicial systems in countries as diverse as Belarus and Armenia were also vulnerable to political pressure, while in Kyrgyzstan the courts once again confirmed the conviction and life imprisonment of ethnic Uzbek human rights defender Azimjan Askarov, unfairly jailed for his human rights work since 2010.
Major protests took place in numerous countries across the region last year, with people protesting against austerity measures and corruption, and in defence of social justice and the independence of the judiciary. Protests and strikes urging governments to take measures against climate change became a regular occurrence in major European cities.
In Eastern Europe and Central Asia, peaceful rallies were often met with police violence and criminal prosecution of organisers and participants, from Moldova to Tajikistan. Few countries were immune from assaults on free expression. Ukraine, for example, which enjoys media pluralism, saw regular violent attacks against journalists almost never effectively investigated. In Turkmenistan, the authorities went as far as barring people from travelling abroad to prevent "slander" of their home country.
Freedom of association was also embattled. In Tajikistan, for example, NGOs feared that new broad powers granted to the ministry of justice in relation to their reporting obligations would be used to silence critical voices. In Uzbekistan, economic and wider reforms were ongoing, but torture and other ill-treatment continued, and those who worked to oppose these faced bureaucratic hurdles to obtain organisational registration.
"Human rights defenders, journalists, NGOs and other people campaigning for a fairer and more just society were all at the sharp end of government crackdowns in 2019," adds Struthers. "Their work to hold authorities to account will only be more vital during the Covid-19 crisis and in its aftermath. The humanity and solidarity they show towards the most marginalised members of our societies are needed now more than ever, and will continue to be essential during the post-Covid-19 recovery."
—
Unlike many news and information platforms, Emerging Europe is free to read, and always will be. There is no paywall here. We are independent, not affiliated with nor representing any political party or business organisation. We want the very best for emerging Europe, nothing more, nothing less. Your support will help us continue to spread the word about this amazing region.
You can contribute here. Thank you.