While Slovenia continues to have the highest rate of deaths from Covid-19 per capita in the emerging Europe region, the country reported no new cases on May 3, the first time since March 4 – when the country's first case of Covid-19 was diagnosed – that no new cases were confirmed. While two previously diagnosed patients died in hospital, the lack of new cases suggests that the country has the virus fully under control.
Last week Slovenia lifted restrictions imposed at the end of March that prohibited citizens from travelling outside their local municipalities, and from May 4, hairdressers and beauty parlours, as well as outdoor bars and restaurants and a number of shops, would be able to open. Schools and kindergartens are expected to reopen on May 18.
However, Prime Minister Janez Janša told TV Slovenia that large public events, including large sports gatherings, in Slovenia and the rest of Europe would "most probably" only be possible after a vaccination or medication for the coronavirus is discovered and widely used. He also called on citizens to remain disciplined in the coming weeks to prevent the spread of the virus.
While Mr Jansa's government has been criticised by many Slovenes for its perceived heavy-handed approach to containing the pandemic, the country's relative success – fewer than 100 people have died – is extraordinary given that it shares a border with Italy, one of Europe's worst-affected countries.
Bulgaria, where just 72 people have so far died, can also be relatively pleased with its handling of the pandemic, and it too has begun to ease lockdown restrictions. Bulgarians will be able to travel outside of their home towns and villages from May 6, while bars and restaurants will be allowed to open outside seating areas. "But we must learn to live with the virus," warned Prime Minister Boyko Borisov. "It is not just going to disappear."
Slovakia, which has the lowest rate of deaths from Covid-19 per capita than anywhere in emerging Europe outside the Caucasus, last week allowed some shops to reopen, and is expected to allow hair salons, taxi services, clubs for children, wedding venues and outdoor tourist attractions to reopen this week.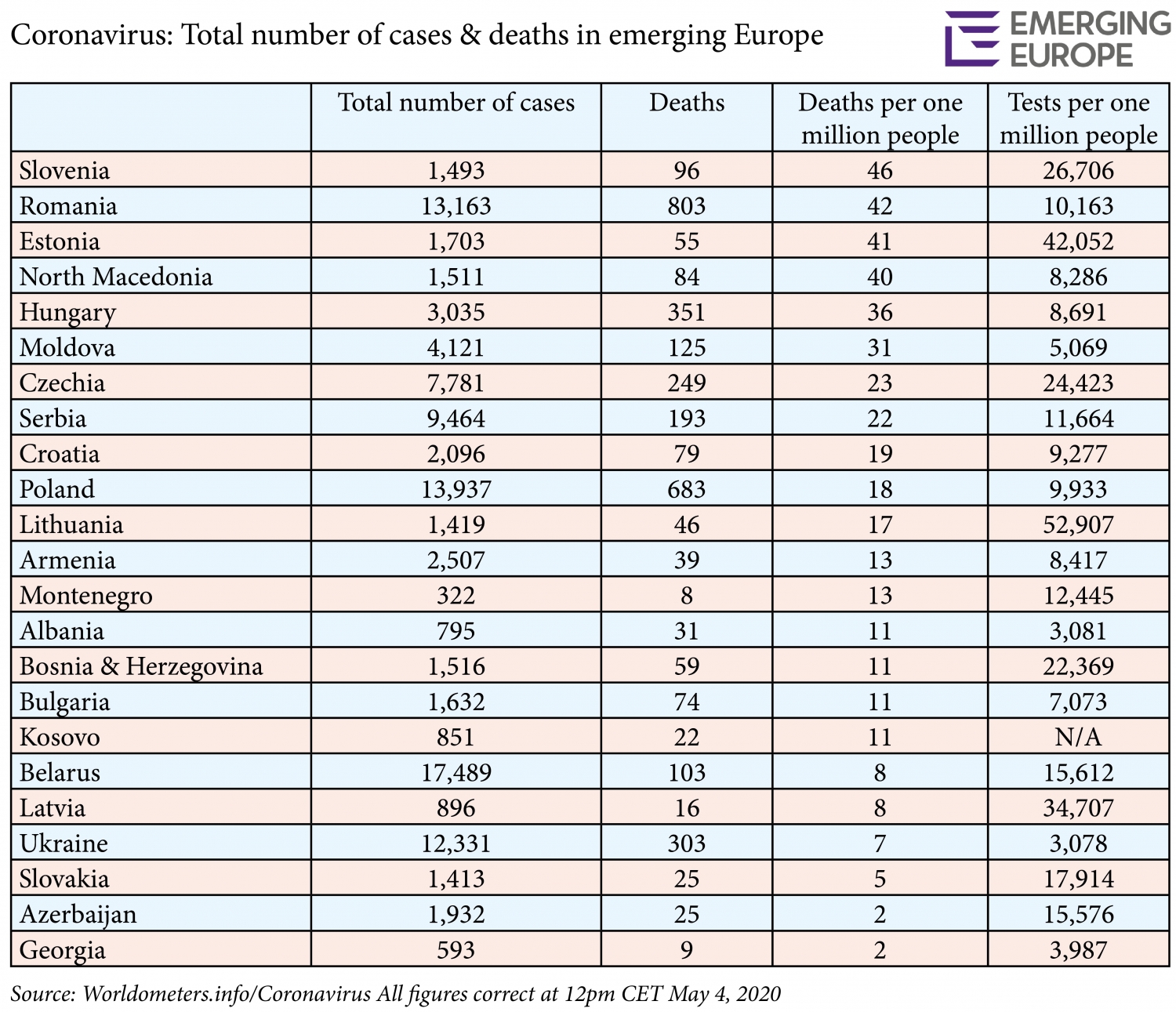 Neighbouring Czechia, which has already eased restrictions on parts of its society and economy, will this week see its shopping malls and churches, as well as restaurant and beer gardens reopen – albeit with strict limitations on the number of people allowed at any one time. The Czech Republic has also become the first European country to set a date for cinema reopenings, with tentative plans in place to open doors on May 25.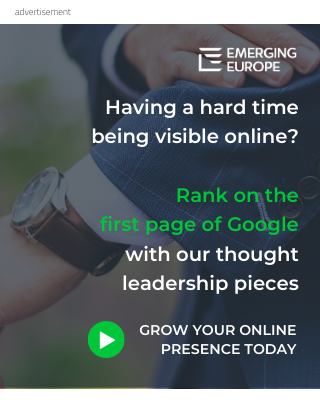 Shopping malls are also set to reopen this week in Poland, where a controversial presidential election will be held on May 10. Lithuania started opening bars, cafes and restaurants last week under very strict conditions, with seating allowed only outdoors, and venues required to ensure that at different tables are at least two metres apart. In Georgia, another country which has handled the pandemic well – just nine people have died – internal travel restriction will be lifted this week, and there will be a resumption of activity on construction sites.
Serbia, Croatia, Hungary, Estonia, Albania, Montenegro, North Macedonia and Bosnia may also all ease some lockdown restrictions this week.
While the general situation across emerging Europe is now highly promising and bodes well for the further easing of lockdown restrictions in the coming weeks, Belarus is providing cause for great concern. It now has by far the highest number of cases in the region – well over 17,000 – and on May 9 will hold its annual World War II victory parade as scheduled.
"We cannot cancel the parade. We simply can't," the country's president Aleksander Lukashenko said at the weekend. "Think what people will say. They will say that we were afraid."
There must also be questions raised about the handling of the pandemic in Ukraine, where the number of cases is growing at an alarming pace despite the huge country now having the lowest rate of testing in the region.
—
Unlike many news and information platforms, Emerging Europe is free to read, and always will be. There is no paywall here. We are independent, not affiliated with nor representing any political party or business organisation. We want the very best for emerging Europe, nothing more, nothing less. Your support will help us continue to spread the word about this amazing region.
You can contribute here. Thank you.