Start-ups across the Western Balkans are working in a variety of green tech fields, such as agriculture, sustainable design, and eco-friendly alternatives for packaging.
At a time when the entire planet is facing the pressing issues of pollution and climate change, many are putting their hopes in green tech: solutions using technology, design, and sustainable practices that can reduce carbon footprints and pollution.
---
---
In the Western Balkans, entrepreneurs have not been found wanting, coming up with their own innovations to help the world become a more sustainable place.
Start-ups across the region are working in a variety of green tech fields, such as agriculture, sustainable design, and eco-friendly alternatives for packaging.
In Serbia, Soma Bioworks has been working on creating packaging made from a natural material based on fungi, which it calls biosporin.
A replacement for styrofoam (polystyrene), a material used everywhere from take out food containers to insulation, biosporin is fully degradable. And since its made from waste and byproducts, it completes the loop of the circular economy.
Nikola Stanojević, the firm's co-founder, says that when it comes to innovations that can help with fighting climate change and reduce pollution, they don't necessarily have to be high-tech.
"In most cases, changing the business model, redesigning, taking a new market approach or innovating in logistics contribute a lot more than disruptive new technologies," he tells Emerging Europe.
—
He believes that the start-up sector is an important player in innovation and solving problems.
"More than seventy per cent of all innovations come from the start-up sector, and almost all of the risky ones. Even if a technology is not realised within the business model of a start-up, it gets developed somewhere else or takes a development in a certain direction. I think the entire start-up sector is crucial in solving global problems," he concludes.
Taking waste and creating something new and useful out of it is a strategy also adopted by the Kosovo-based designers gathered around the start-up Dyvo.
Responsible design
Dyvo takes waste in the form of acrylic plastics and turns them into trendy, fashionable and – most importantly – sustainable products. In a world of fast fashion and high waste technology, Dyvo is hoping to help change both the industry and consumer habits.
"What inspired us were walks in parks and nature in general, where we saw a lot of illegally dumped waste. Then we saw pieces [of plastic] not being used efficiently, there was so much waste. We started to think: OK, there's a lot of things we could do with this waste," explains Nikki Murseli, designer, architect, and co-founder of Dyvo.
She says that Dyvo is a social enterprise, despite Kosovo's legislature still not recognising it, and the company also organises workshops and engages in other forms of consciousness-raising round the issues at the intersection of design and sustainability.
Murseli believes that designers have a responsibility to think about how the products they design will be used, and that this is something that's been missing in traditional, linear economy models.
As she explains, designers had a role in getting people to embrace single-use plastics. Now it's the time for designers to get everyone on board with the circular economy.
"That right now can be replicated but in another dimension, where designers are called to to change the mentality by introducing either environmentally friendly materials or by finding solutions that can take away waste and use it for other purposes," Murseli tells Emerging Europe.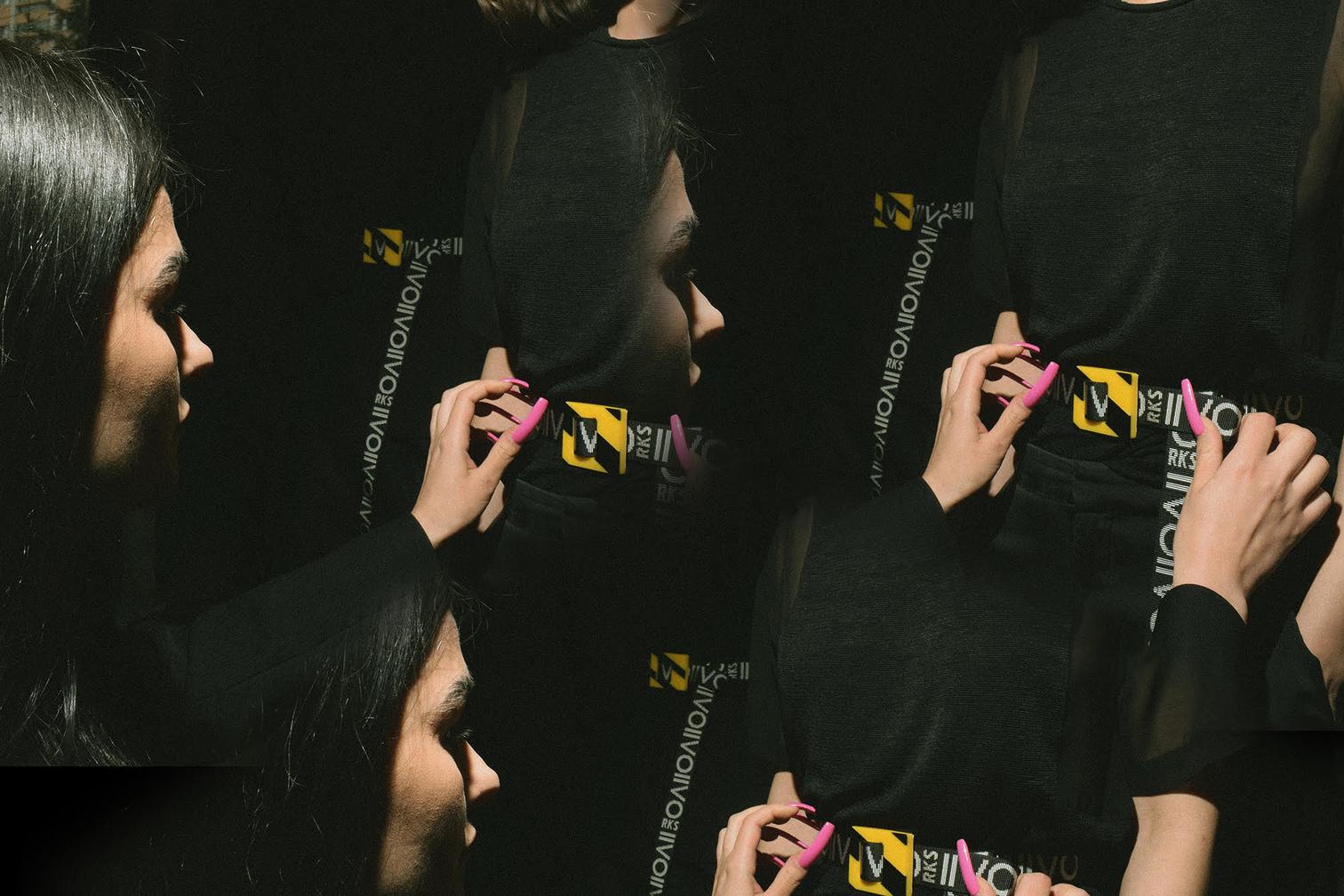 —
But pollution and carbon emissions don't just come from high-tech or heavy industry. Globally, agriculture contributes a lot of CO2 to the atmosphere in addition to creating waste and pollutants. Together, agriculture and food production account for 26 per cent of emissions.
One Croatian company, Makabi Agritech, is tackling these issues by creating a three-in-one capsule that feeds plants. The capsule contains bioactive components that feed and protect the plant and operate on a time-release basis.
"With our technology, it's possible to reduce the use of agrochemicals in agricultural production by 36 per cent and also create functional food which is rich with secondary plant metabolites that have a positive effect on human health," explains Marko Vincenković, team leader at Makabi.
This reduction in chemicals (such as fertilisers and pesticides) is important, given the large contribution to CO2 emissions that using them has.
Other start-ups in the Western Balkans have also begun making their mark in green tech.
Better access to finance needed
Belgrade-based Solagro makes innovative can-crushers that help promote recycling, while Woolapack, also from Serbia, is another company trying to change how food and other products are packaged, this time using wool instead of styrofoam.
Company founder Nikica Marinković tells Emerging Europe that the idea came from another start-up he was running, an online store selling organic food.
"Customers gave me the feedback that they are not completely happy receiving organic food in styrofoam boxes," he says.
During another project with the UN's Food and Agriculture Organisation (FAO) in Montenegro, Marinković says that he noticed wool farmers were having issues with selling a rough type of wool that wasn't desirable for the clothing market.
Instead, they resorted to burning it.
"Connecting this problem with the need for natural insulation in the food delivery industry to replace carcinogenic styrofoam  – that's how the Woolapack box came about."
Wool has several benefits in comparison to styrofoam. It's cheaper (up to 30 per cent according to the company) and it is biodegradable. Woolapack's boxes are used in cold food transport and are made of wool and water-resistant paper.

Yet there are challenges that these companies face in a market that is still emerging.
Founders note a lack of early-stage and seed investment, legislative issues, as well as educating the public and consumers on the importance of issues such as sustainability and the circular economy.
"We don't have a developed culture of investing, even less so when it comes to early, seed, and angel investing," says Stanojević.
Woolapack's Marinković also agrees that awareness about eco-friendly tech needs to be higher.
"There are good opportunities for green tech start-ups, but the markets are mostly abroad, in the West, and awareness about green tech start-up is low in Serbia and in the Balkans," he says. "For now we feel like pioneers in the sector."
Despite the challenges, Vincenković believes that the Wester Balkans has great potential for green tech start-ups.
"Croatia and the region have a lot of innovative products that have potential applications in different areas. It's important to motivate people to come out with their ideas. An opportunity is the ability to enrol in different acceleration programmes that enable connections with partners, industries, and investors," he concludes.
---
Unlike many news and information platforms, Emerging Europe is free to read, and always will be. There is no paywall here. We are independent, not affiliated with nor representing any political party or business organisation. We want the very best for emerging Europe, nothing more, nothing less. Your support will help us continue to spread the word about this amazing region.
You can contribute here. Thank you.