Ukraine's government hopes to sign a memorandum with the International Monetary Fund (IMF) for a new loan package worth five billion US dollars by the end of May, according to Prime Minister Denys Shmygal. Of that money, 3.5 billion US dollars will go directly to the state budget.
"It's not just financial support. This is a guarantee of receiving funds from other international financial organisations and an indicator that we are on the path of systemic reforms," said the prime minister on May 12, recognising that finally reaching an agreement with the IMF, which has supported Kyiv since Russia's annexation of Crimea in 2014, would unlock billions of dollars of additional funding from the EU, World Bank and other international financial institutions.
"This news is very promising, as securing the IMF deal is critical for Ukraine as it's is unlikely to cope with the fallout from the pandemic without the support of external financing," said Makar Paseniuk, founding partner of Investment Capital Ukraine (ICU).
Others agreed. "Ukraine is facing a decisive moment," said Nick Piazza of SP Advisors in a note to investors. "The renewal of cooperation with the IMF and other IFIs is the only way for the country to muddle through the crisis at a reasonable cost. The plan to fund the huge fiscal deficit is largely based on the availability of funds from external lenders."
According to the country's economy ministry, Ukraine's GDP contracted by 1.2 per cent in the first quarter of 2020, badly affected by the shutdown of production facilities to combat the spread of Covid-19. Industrial production fell 5.1 per cent in the first three months of the year.
Mr Shmygal had previously been forced to deny that Ukraine was threatened with bankruptcy. In an interview with the German newspaper Handelsblatt, Mr Shmygal noted that he sees no reason for Ukraine's insolvency because his country is going to get a loan from the IMF.
In December, Ukraine and the IMF agreed provisionally on a 5.5 billion US dollars Extended Fund Facility loan deal, but disbursement was contingent on Ukraine passing banking and land reforms and more anti-corruption measures.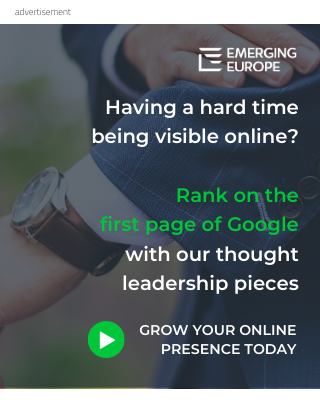 Last week the IMF said that it had shifted its discussions with Ukraine to providing an 18-month Standby Arrangement instead of a more conditional three-year Extended Fund Facility in order to allow the government in Kyiv more room to respond to the coronavirus pandemic in the near future, and to pass much-needed reforms.
Mikheil Saakashvili, the former president of Georgia, was on May 7 installed in a top position coordinating reform in Ukraine, although was not made a deputy prime minister as originally planned.
Instead, President Volodymyr Zelensky appointed the exiled Georgian politician head of an executive committee on Ukraine's National Reform Council following political opposition to the idea of his becoming a deputy premier.
Georgia has responded by recalling its ambassador to Ukraine.
""It is unacceptable that a person convicted in Georgia is appointed to a political post in a country that is a strategic partner. It raises questions," said Georgia's foreign minister, David Zalkaliani.
—
Unlike many news and information platforms, Emerging Europe is free to read, and always will be. There is no paywall here. We are independent, not affiliated with nor representing any political party or business organisation. We want the very best for emerging Europe, nothing more, nothing less. Your support will help us continue to spread the word about this amazing region.
You can contribute here. Thank you.