Engineering touches almost every aspect of our contemporary lives. But for the greater part of human history, the industry has been dominated by one gender. Despite women arguably playing an outsized role in advancing the technology we take for granted today, female engineers have long operated in the minority.
Take Hedy Lamarr, perhaps better known for her work on the silver screen back in the 1930s and 1940s, who invented a remote-controlled communications system for the US military which assisted the Allies in winning World War II. Her invention is the foundation for the Bluetooth and Wifi technology we now use on a daily basis. There are countless other examples of pioneering women engineers who have struggled for visibility.
Today, efforts are well underway to correct the longstanding gender imbalance and get more female talent into the industry. Turkey is taking a leading role by developing innovative programmes aimed at educating and cultivating more young women engineers to become industry leaders. In Istanbul last week, I visited one such programme in action: Turkiye'nin Muhendis Kizlari (Turkey's Engineer Girls).
Founded by Ebru Ozdemir, chair of Limak Investments, a major Turkish conglomerate, the programme sponsored by Limak, the United Nations Development Programme (UNDP) and the Turkish Ministry for Family, Work and Social Service provides scholarships and mentoring for young women studying to become engineers.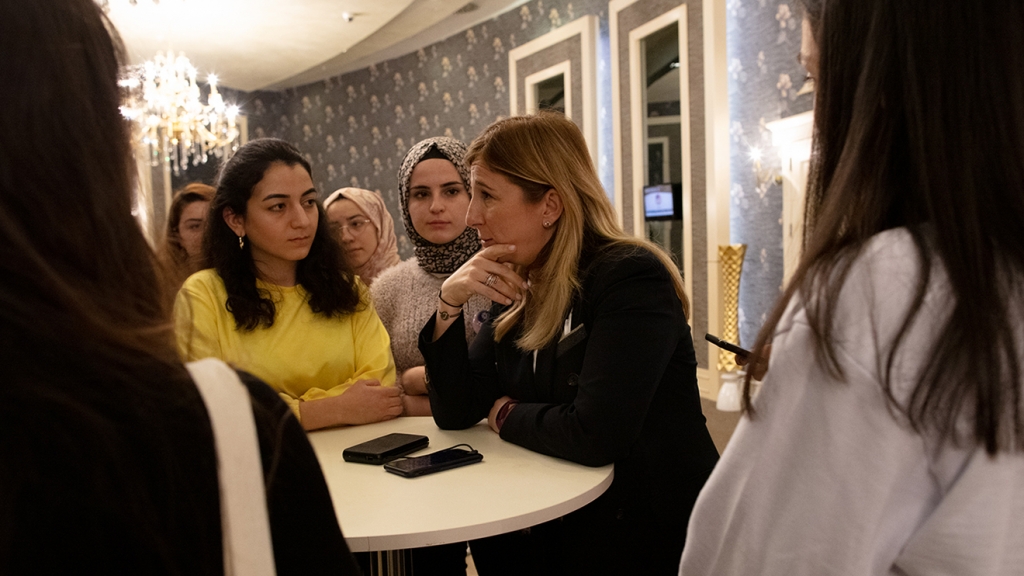 An engineer herself like her mother before her, Ms Ozdemir is no stranger to the scale of the challenge facing women in engineering and the need to create more opportunities for budding female engineers.
"Equality in the workplace is especially relevant for the construction and engineering sectors," she said in a recent interview. "Men dominate the executive ranks, and women face disproportionate challenges in their efforts to rise to the top. At every level of the workforce, women's salaries lag behind those of men."
Ms Ozdemir takes a hands-on role in the project and was in attendance last week as over 100 female scholarship students gathered from all over Turkey at Limak's Eurasia Hotel for a weekend of seminars and workshops on topics such as stress management, interview etiquette and gender equality. All are geared towards teaching students how to succeed in such a male-dominated field like engineering. The event also offered a sprinkling of glamour and sage advice from one of Turkey's leading actors, Belcim Bilgin, who spoke about the difficulty of balancing work-life pressures as a woman.
Overall, the mood was buoyant and highly supportive. The young women taking part showed little regard to the restrictive identities imposed on them by previous generations of both men and women. Turkey's often talked about polarisation – either side of the secular and religious divide – was not in evidence at the event. Instead, sisterhood and a sense of belonging came to the fore.
While many of the young women spoke of the challenges they faced from their own families, those challenges were not always what one might have expected. Families weren't concerned that their daughters wanted to be working professionals; it was that they wanted to be engineers, rather than doctors or other medical professionals, which top the list of most women's family's ambitions.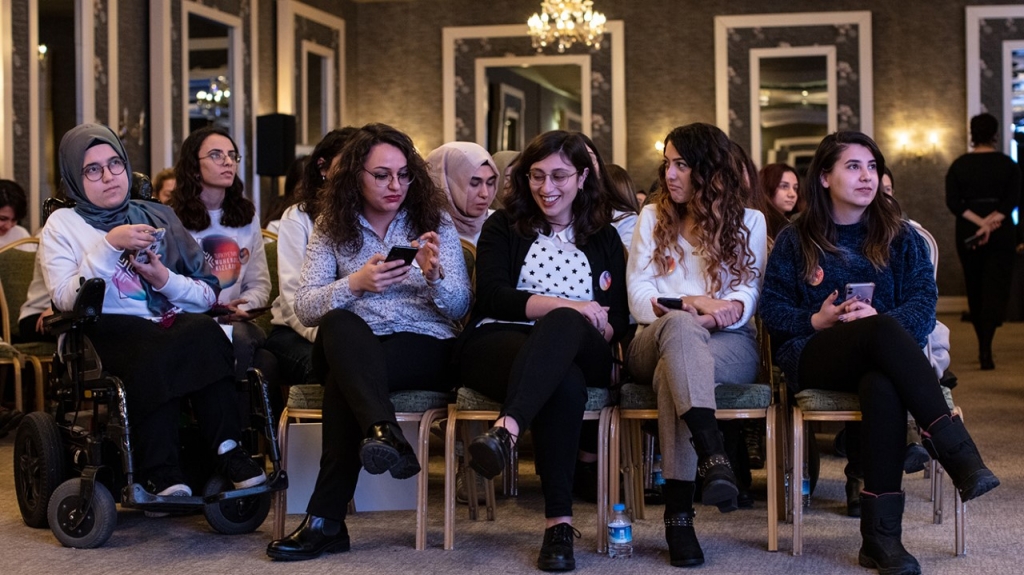 For 19-year-old Fatima Sena Kekic, who is enrolled in Yildiz Technical University's Industrial Engineering Programme and who has designed and built robots for Turkey's first robot wars association, this was the case.
"My family were worried that I might find this environment too hard and wanted me to be a teacher or a pharmacist," she explained. But Fatima is adamant that engineering is for her – even if she's still deciding which path to pursue. In the meantime, she is organising a robot wars for this month.
The project, now in its fifth year, is not just significant for Turkey or Turkish women. According to Sukhrob Khojimatov, deputy resident representative of the UNDP in Turkey, "Turkey's Engineer Girls programme should be an example for the whole world. The impact of this project goes well beyond Turkey's borders."
As we move deeper into what might prove to be the most challenging century in human history so far, engineering can serve as an example to other historically male-dominated industries of how to maximise the talents of all genders and cultivate a new generation of women leaders. Turkish women are showing how a new spirit of collaboration can guide the path to a more inclusive future.
—
Top photo: Actress Belcim Bilgin poses with Turkey's Engineer Girls