Polish President Andrzej Duda recently signed into law an economic support package – the so-called "anti-crisis shield" – designed to aid society and business amid the ongoing coronavirus epidemic. It protects employment, helps maintain financial liquidity and eases financial burdens on enterprises.
The 300 billion zloty package (around 66.3 billion euros), the largest economic support measure in Poland's modern history, introduces the possibility to suspend or defer social security payments for three months, subsidises up to 40 per cent of the average 2019 salary for employees in crisis-stricken companies, offers income support for the self-employed, and strengthens the financial system. It also boosts the healthcare system by 7.5 billion zloty and envisages public investments worth 30 billion zloty.
Our approach is multi-directional. While the bulk of the assistance goes to small business owners, for whom liquidity is the most pressing challenge, the shield also takes into account the needs of medium and large enterprises. An unprecedented 100 billion zloty will be injected into the private sector with low interest loans, which can be transformed into non-refundable grants later on. Additionally, we have proposed simplified and more flexible rules of procedures for spending EU structural funds for enterprises, local authorities and civil society organisations.
As for consumers, the shield protects buyers against excessive price rises and other unfair market practices. It also facilitates retail shopping under strict health measures, allowing businesses that are normally closed on Sundays to retain a larger degree of commercial activity. And if you are a foreign national in Poland, your legal stay and work permit is automatically extended.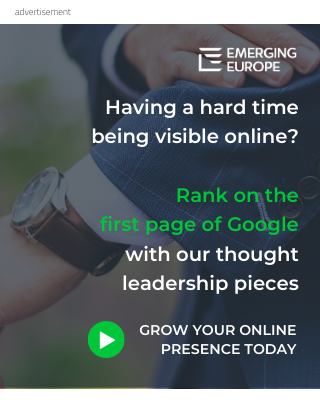 "This is a bold plan, which is to prevent job losses, bankruptcies, plant closures and a reduction in entrepreneurs' income," said Poland's Prime Minister Mateusz Morawiecki launching the programme. "The Polish state will do everything to help employees and employers. We will not hesitate to use budgetary means to ensure that Poland survives the epidemic in the best possible way."
This anti-crisis shield therefore gives Poles hope that things will get better for them soon, and that eventually things will get back to normal. It protects our enterprises and workers, the healthcare system, and the economy as a whole. Our aim is to forge Poland's anti-crisis shield as an iron barrier against the epidemic.
Despite the dangers of the coronavirus pandemic, Poland is well poised when it comes to mitigating the consequences of the crisis. With uninterrupted economic growth for almost 30 years and healthy levels of public and private debt, we will weather the storm, just like we did in 2008. We do not choose between health and the economy. We fully know that they come hand in hand – hence the early introduction of strict sanitary measures to limit the spread of the virus.
Of course, the upcoming weeks and months will be difficult for the whole of society, even more so for the most vulnerable amongst us. But with this shield, this unprecedented package of protection policies, we will make sure that we are there for our citizens when they need us. We will do all we can to help them through this crisis.
—
Unlike many news and information platforms, Emerging Europe is free to read, and always will be. There is no paywall here. We are independent, not affiliated with nor representing any political party or business organisation. We want the very best for emerging Europe, nothing more, nothing less. Your support will help us continue to spread the word about this amazing region.
You can contribute here. Thank you.