Vilnius, the capital of Lithuania, is preparing to radically reconstruct its railway station, and this week called on architects from around the world to submit proposals.
The task is huge, and involves redesigning not just Vilnius railway station, but the central station square that stands in front of the building as well as the adjacent public transport terminal.
"Our goal is that any person who arrives by train or bus to Vilnius immediately sees that it is a vibrant city of the future," says Remigijus Šimašius, the mayor of Vilnius. "I hope that many bold ideas will be submitted, which would allow this ambition to be realised."
The current Vilnius station was originally built in 1861, as part of the St Petersburg-Warsaw railway line. It was reconstructed in the early 1950s in a rather bland, Socialist Realism style, and partly renovated in 2001.
In its current guise, it is far from remarkable, and the city's initiative to give it a facelift is welcome.
But it also got us thinking: where in emerging Europe can we find the region's best railway stations?
---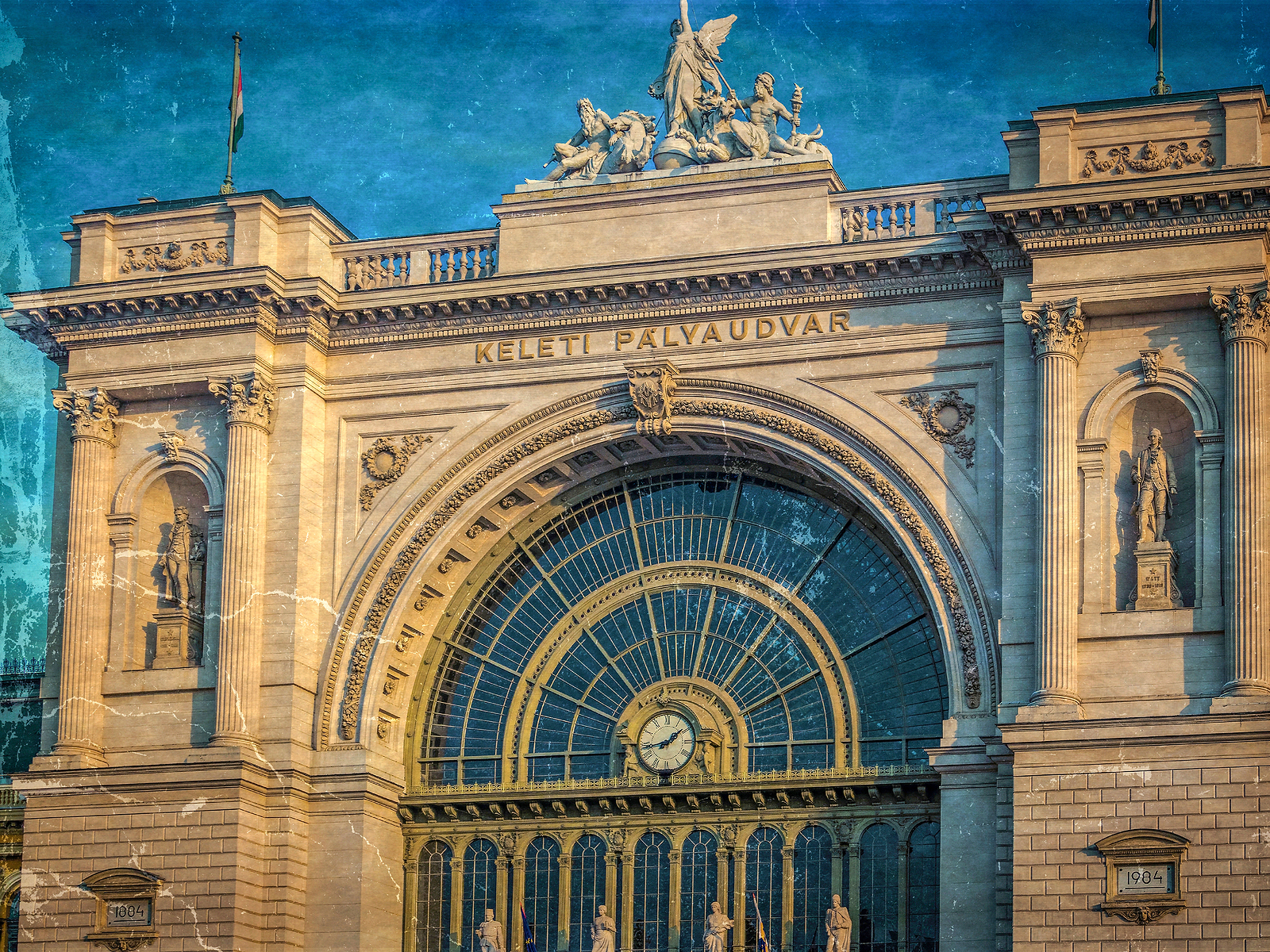 Budapest Keleti (Hungary)
Budapest is a city not short of magnificent historical buildings, and its largest railway station, Keleti, is not the least of them.
When first built in 1884, it was considered to be the most modern station in all of Europe, with electric lighting and automatic signalling.
Its eclectic exterior, with a Neo-Renaissance central arch flanked by smaller wings that hinted at the Secession style that was soon to become central to Hungary's national revival, is complemented by interior frescoes by Károly Lotz, who also painted the ceiling of Budapest's fabulous opera house, and the murals that adorn its equally spectacular parliament building.
While the interior has become rather neglected in recent years and could do with an overhaul of its own, the building remains a gem.
---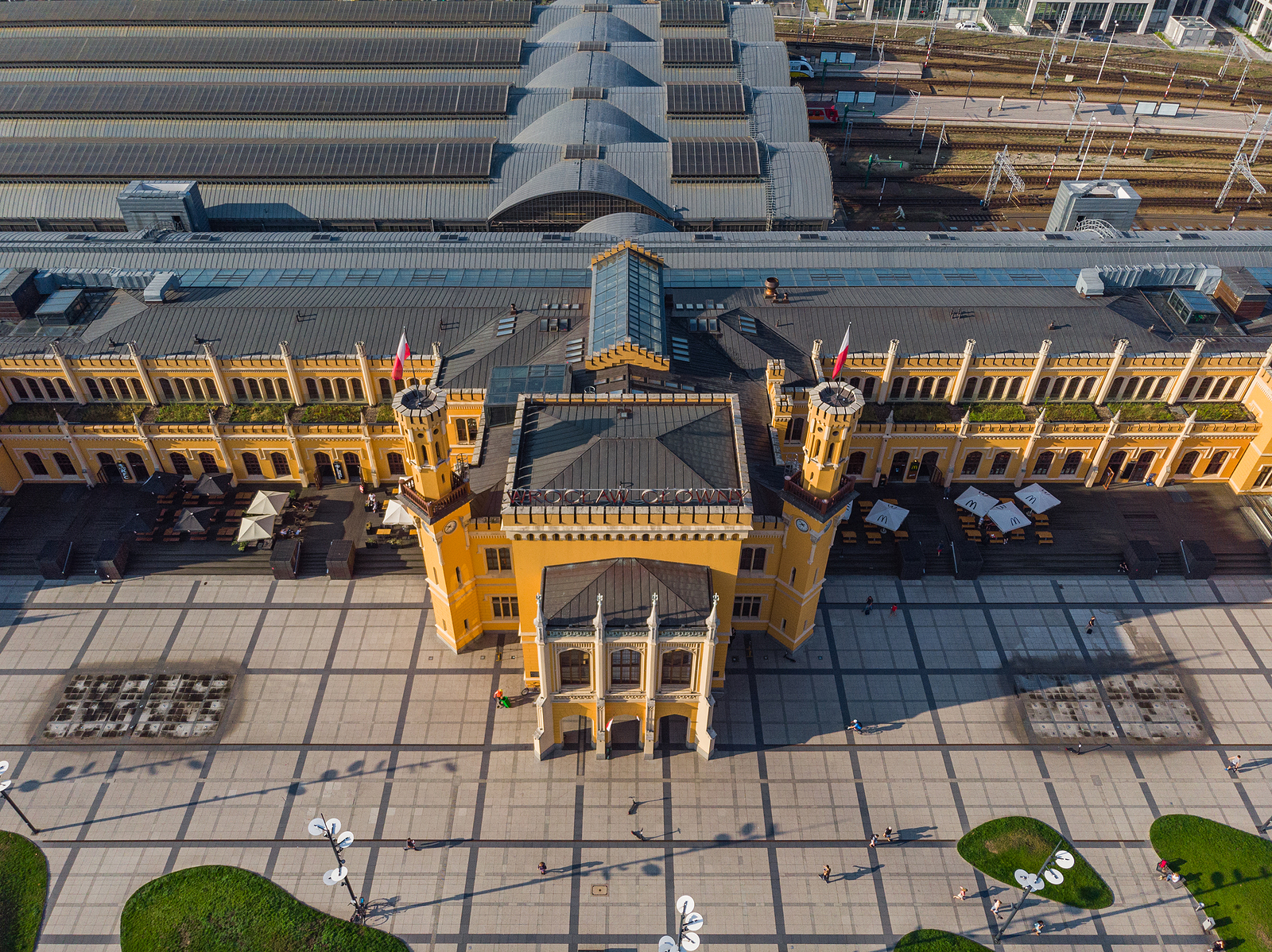 Wrocław Główny (Poland)
In a region where botched renovations are commonplace, the monumental, Neo-Gothic main railway station in the Polish city of Wrocław stands out as a shining example of what can be done. Complete with fearsome crenellations it on first glance appears more like a fortress than a railway station: when completed in 1857, it was one of the largest station buildings in the world.
Wrocław (in those days Breslau) was the terminus of the Oberschlesische Eisenbahn (Upper Silesian Railway), which ran to Myslowitz (today Mysłowice), south of Katowice.
During World War II, the Polish resistance successfully attacked a Nazi troop transport on the station in April 1943: look out for the plaque commemorating their bravery.
The station, which had long been rundown, was entirely renovated in time for the city to host matches during the European Championships of 2012. Unfortunately, the hosts were defeated at Wrocław's Stadion Miejski by Czechia, eliminating them from the tournament.
---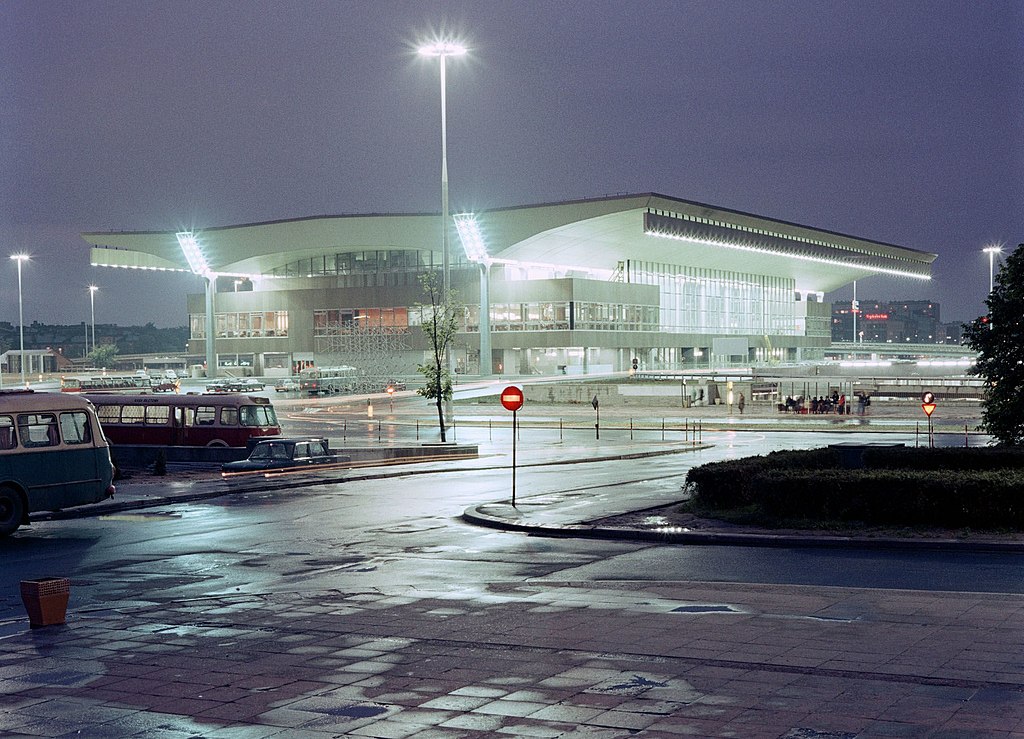 Warszawa Centralna (Poland)
Another Polish entry, this time a modernist station completed in 1975 where the four platforms are located underground.
Built to replace the inadequate Warszawa Główna, Centralna was designed to be a showcase for all that was innovative about the Polish People's Republic. However, the design was almost too innovative, its vast canopies creating endless problems for its constructors. A rush to complete the project in time for the visit of Soviet leader Leonid Brezhnev further hampered progress. It was opened a day before Brezhnev arrived, far from complete: construction would continue for more than a decade afterwards.
As with Wrocław Główny, it was renovated for Euro 2012, and a mezzanine level added in 2016.
More than 40 years after it was opened, Warsaw finally had a station of which it could be proud.
---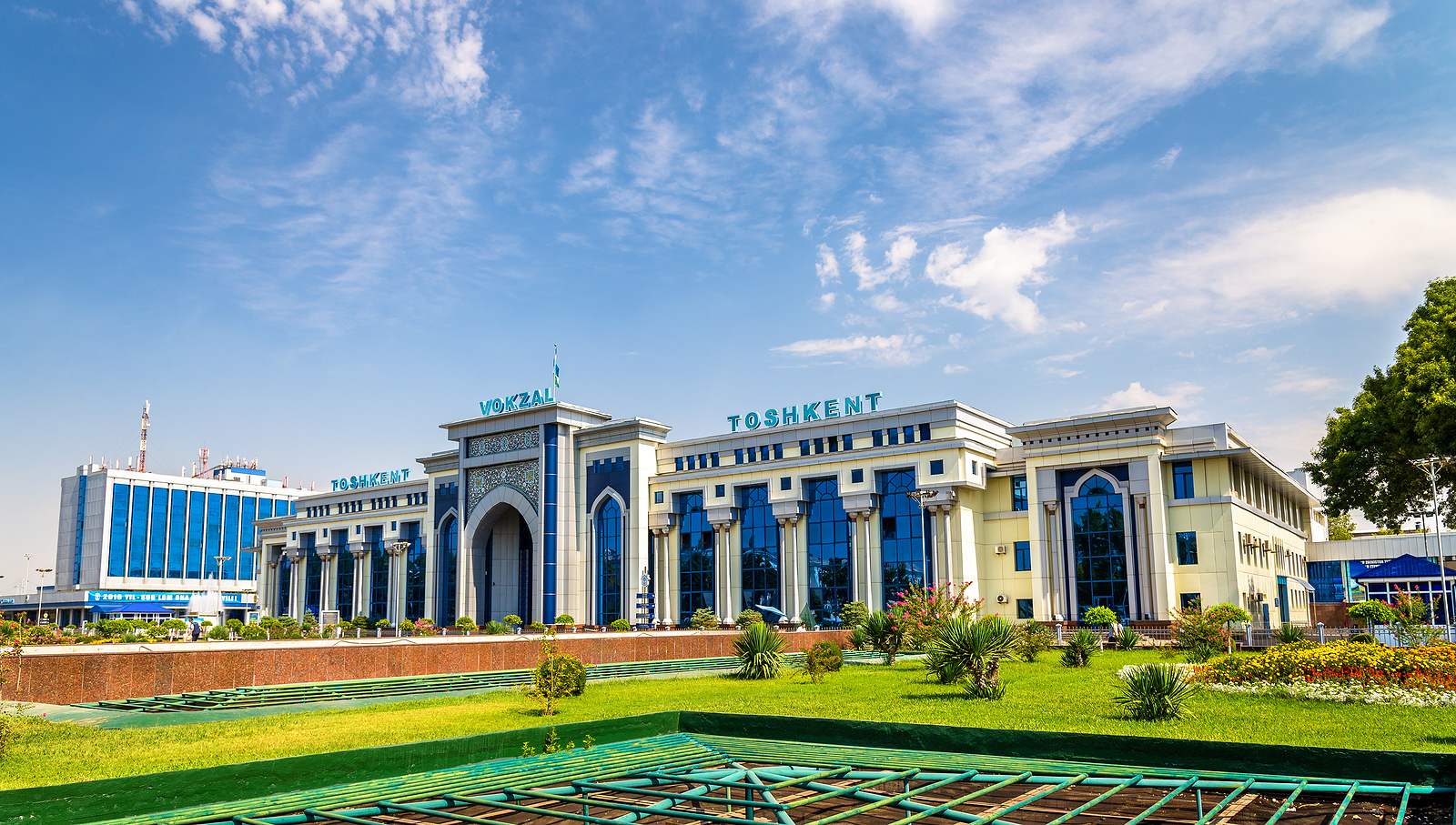 Tashkent Vokzal (Uzbekistan)
Every bit as impressive as the Uzbek capital's astonishing metro system, Tashkent's current central railway station dates from 1957 and while vaguely reminiscent of the Socialist Realism-style stations built elsewhere in the Soviet Union, it boasts so many local design elements, complete with arabesques and intricate motifs, that is widely regarded as one of the finest stations anywhere in the former Soviet Union.
Renovated to coincide with the launch of the Tashkent-Samarkand high-speed railway in 2011, it has kept its original nomenclature of Vokzal, itself a story worth telling.
When a delegation of Russian dignitaries to London in the 19th-century asked to see a railway, they were taken to the closest station, Vauxhall.
When the Russians asked what it was called, meaning the type of building, they got the reply Vauxhall. The Russian version of the name, vokzal to this day means railway station in Russia and across much of the former Soviet Union.
---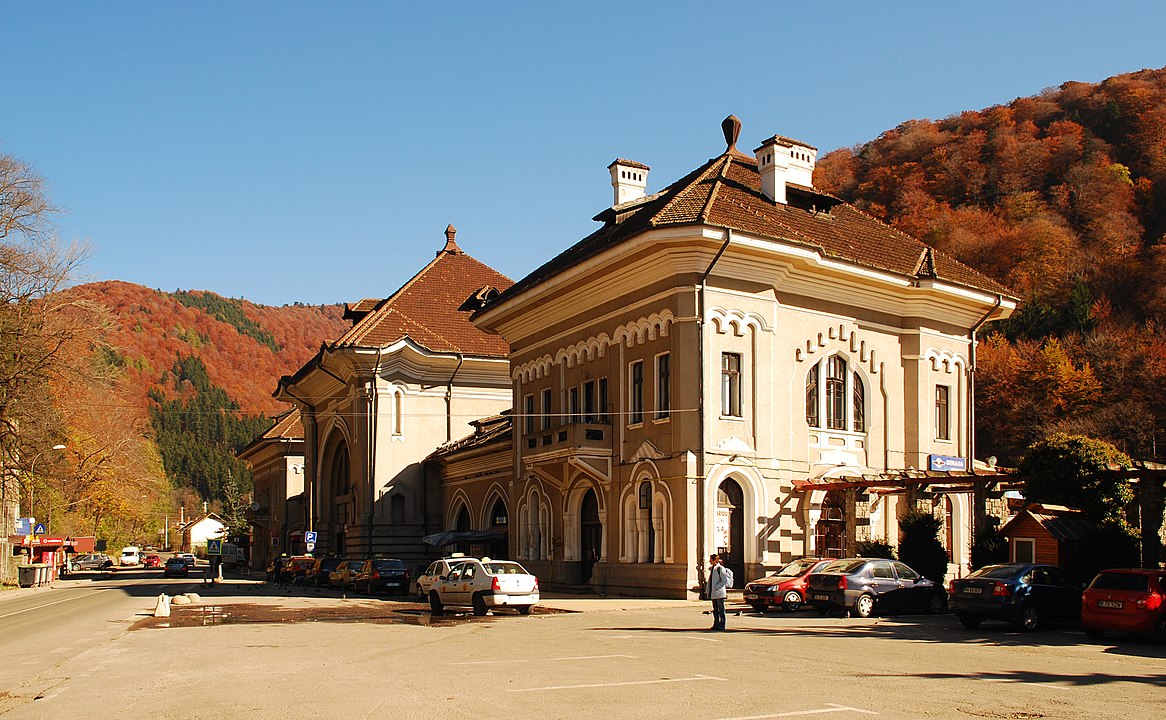 Sinaia (Romania)
Never, it could be argued, has a railway station been more in keeping with its surroundings than at Sinaia, a mountain resort in the Romanian Carpathians.
The first station was built here in 1913, exclusively for the use of the Romanian royal family, whose summer residence, Peleș Castle, sits above the resort. It opened to the public shortly afterwards, and another ceremonial station for royal (and later, presidential) use built to the south: a train brought American President Gerald Ford and Romanian counterpart Nicolae Ceaușescu here during Ford's visit to Romania in 1975.
A plaque on platform one, close to the entrance to the main ticket hall, commemorates the assassination here of Ion Duca, then Romania's prime minister, by members of the fascist Iron Guard movement in 1933. (The movement would assassinate another prime minister, Armand Călinescu, several years later).
While Romania's railways are generally in a sorry state, Sinaia's historical importance has seen it receive much-needed repairs in recent years. The modern-day Orient Express makes regular stops here.
---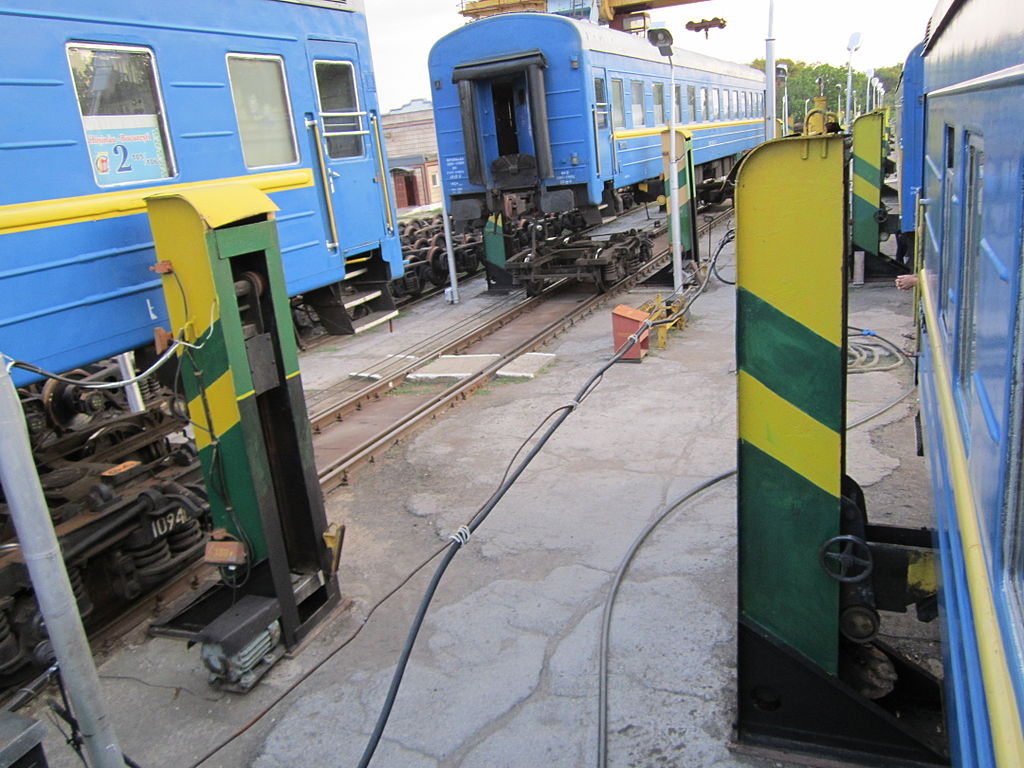 Ungheni (Moldova)
Not, it must be said, any great shakes when it comes to the architecture of the station building (a rather ordinary Soviet-era construction), Ungheni, on the border between Moldova and Romania, is worth visiting for a very different reason: it is one of very few places in the world where the track gauge changes, meaning that trains between the two countries have to have their bogies switched.
Anyone taking the venerable Moldovan sleeper train called the Prietenia from Bucharest to Chișinău, Moldova's capital, will witness the operation: indeed, it usually takes place while passengers remain in their carriages, which are lifted en bloc from their standard gauge bogies and placed on much wider Russian gauge wheelsets.
The whole operation takes around two hours, or did: according to Mark Smith, the Man in Seat 61, Moldovan Railways went bankrupt in February. International trains weren't running in any case, due to Covid-19, and it remains to be seen whether the train service to and within Moldova will resume.
---
Photos: BigStock (unless otherwise stated).
---
Unlike many news and information platforms, Emerging Europe is free to read, and always will be. There is no paywall here. We are independent, not affiliated with nor representing any political party or business organisation. We want the very best for emerging Europe, nothing more, nothing less. Your support will help us continue to spread the word about this amazing region.
You can contribute here. Thank you.