As the countries of Central and Eastern Europe region become increasingly prominent in the IT sector, hundreds of dynamic and creative video game developers have started popping up all over the region.
Poland leads the way, but in Czechia and Slovakia, developers are forging their own path with innovative and fun games that have found a large international audience.
To celebrate Czech and Slovak Games Week, which wrapped up earlier this month, here are five of the best games from the two countries.
---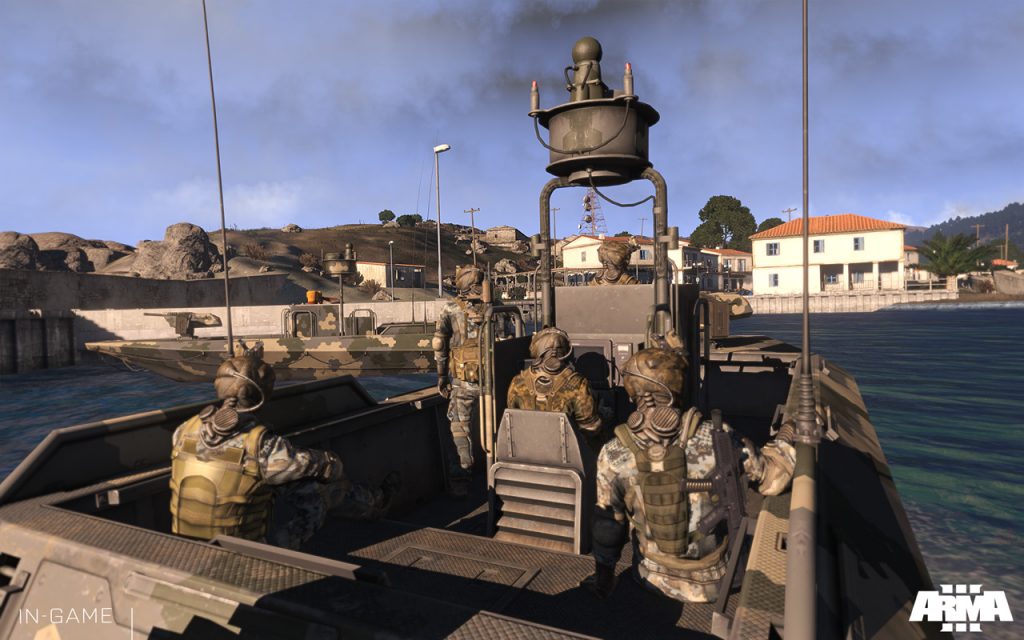 ARMA 3
First person shooters with a military them have been a mainstay of video gaming for a long time. But where most sacrifice a lot of realism in the name of entertainment (in Call of Duty wounds heal in a matter of seconds, as if all the soldiers were the X-Men character Wolverine), the Czech studio Bohemia Interactive chose to highlight it.
For twenty years now, the Prague-based studio has been making hyperrealistic online shooters that appeal to those with a keen interest in military tactics and combat strategies. In fact, the games and underlying engine powering them are so realistic that Bohemia Interactive spun out a company (Bohemia Interactive Simulations) dedicated to actual military applications — many of the NATO countries are using their simulators to train their militaries.
ARMA 3 is the newest in the series, released in 2013 but still supported with occasional new content. Among those who are hardcore enjoyers of realistic shooters, ARMA and its 2001 predecessor Operation: Flashpoint are considered the gold standard of realism in video gaming.
It's not for everyone, but Bohemia Interactive's uncompromisingly realistic approach has for two decades now enjoyed cult status among those for whom it is.
---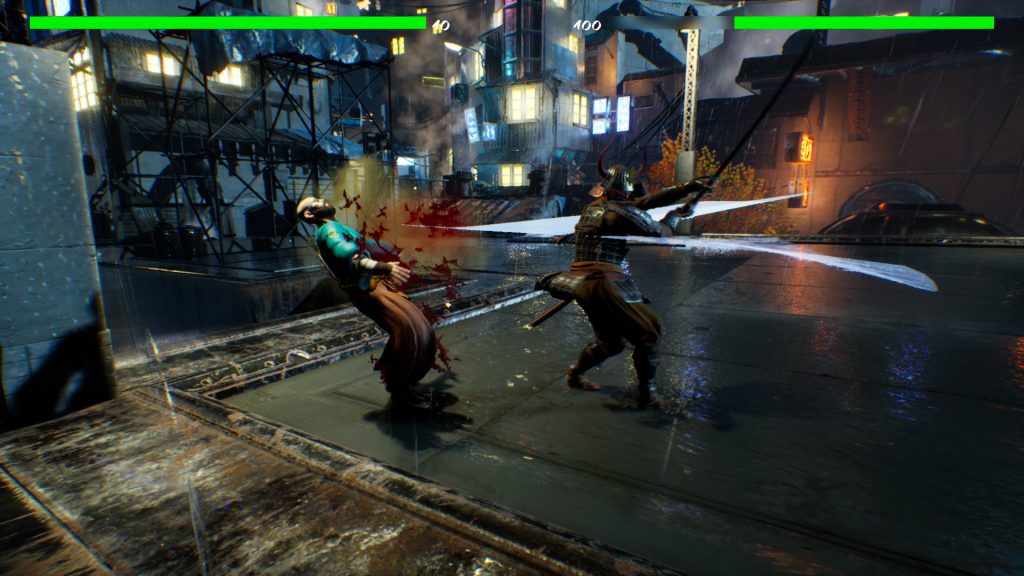 Die by the Blade
Speaking of realistic, the Slovakian developer Triple Hill Entertainment is set to soon publish Die by the Blade — a one-on-one sword duel competitive online game that promises to shake up the status quo for such titles.
Inspired by classics such as Bushido Blade, but with a new cyber-samurai twist, the game dispenses with health bars to offer a hardcore experience where just like in real life sword duels end with one fatal hit.
In addition to the high stakes gameplay, the game will also offer a cyberpunk vision of future Japan recalling such movies as Bladerunner and Neil Stephenson's seminal cyberpunk book Snow Crash.
The appetite for cyberpunk has clearly returned to the mainstream following CD Projekt's Cyberpunk 2077 and the release of Bladerunner 2049, so Die by the Blade is likely to find a devoted audience for itself.
While there is no firm release date yet, the game is expected to drop by the end of the year.
---

Samorost 3
There was a time in the early 1990s when so-called "point and click adventures" ruled the roost in the PC video game scene. Hits like Myst, Broken Sword, and The Longest Journey were the hottest games around.
But since 3D graphics game along and the first person shooter exploded in the late 90s the point and click adventure receded into the background.
Slovakian studio Amanita Design, however, is keeping the flame alive with a number of highly-quality releases that have attracted a lot of critical praise.
Samorost 3 is the final chapter of the Samorost series, now in full HD graphics, and was released in 2016.
Inspired by classic Czech animated films, Samorost has a unique surrealist style and features no dialogue. Players take the role of a gnome (aptly named the Gnome in the game) and must solve various puzzles as they make their way through several planets in a toadstool rocket.
Samorost 3 was well received by critics with The Washington Post calling it "strange and beautiful" while the online games magazine Kill Screen opined that it was "the best adventure game in years."
---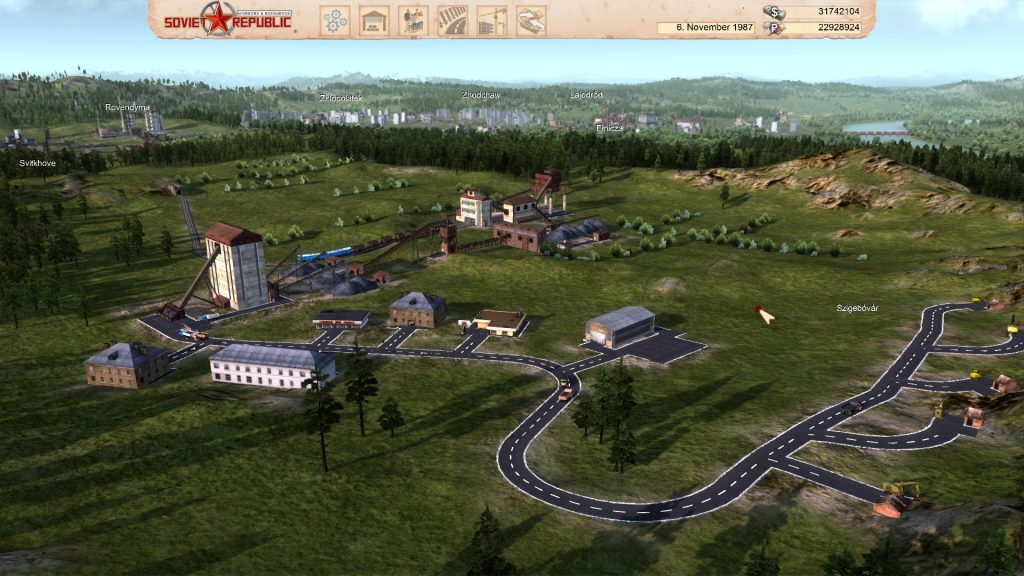 Workers and Resources: Soviet Republic
City planning games fill a very specific niche in video gaming. While they were never truly popular in the mainstream, games like SimCity and Cities: Skylines have enjoyed a dedicated fanbase of those players who aren't afraid of a spreadsheet.
Most such games do not impose a specific ideology under which the city management takes place, instead they approximate the broadly neoliberal policies under which most actual cities operate today.
That is not the case in Workers and Resources: Soviet Republic. Slovakian developer 3Division have decided to buck the trend and set its game in the Cold War era. The game attempts to realistically simulate the communist economic system, giving the players both new challenges and opportunities for how they can achieve the goal of a productive and functioning city.
Workers and Resources offers various levels of complexity — at the highest, would-be commissars will also have to take into account heating and electricity requirements for buildings, fuel requirements for vehicles, and manage a complex education system.
So far, the game has sold 144,000 copies and has a "very positive" review score on the online game store Steam.
---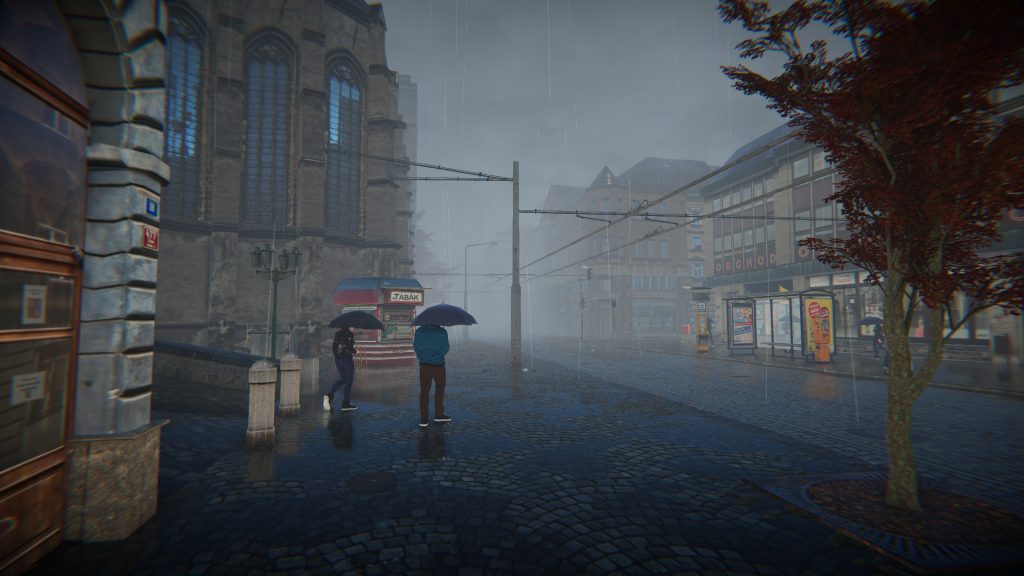 Hobo: Tough Life
Video games are still associated primarily with power fantasies. Knights in shinning armour, powerful mages, supersoldiers.
A smaller subset of games does try to ask harder questions and expose players to more difficult subject matter. Polish developer 11 bit studios and its This War of Mine showed conclusively that it is possible to approach uncomfortable ideas through the lens of a survival game.
Now, the Czech developer Perun Creative has put out Hobo: Tough Life, a survival game that is pretty much what it says on the tin. Players take on the role of a vagrant just arriving to the fictional city of Praslav (a very thinly veiled stand-in for Prague) who must do what it takes to survive on the streets.
Players can scavenge, beg, and steal to try to survive. As the game goes on, it reveals there is more to it than just survival. Playing as the titular hobo, it is possible to find missions, align with several factions of homeless people, and even investigate strange goings-on such as a string of homeless murders.
It's definitely a provocative set-up for a survival game and it may not be for everyone as Perun Creative don't shy away from showing harsh realities of life on the streets such as alcohol and drug addiction and violence.
But for those looking for more than just another power fantasy, Hobo: Tough Life has a lot to offer.
---
Unlike many news and information platforms, Emerging Europe is free to read, and always will be. There is no paywall here. We are independent, not affiliated with nor representing any political party or business organisation. We want the very best for emerging Europe, nothing more, nothing less. Your support will help us continue to spread the word about this amazing region.
You can contribute here. Thank you.