Hungary is often a synonym for meat.
Delicious traditional dishes include the famous gulyás (beef soup), the Hortobágyi palacsinta (a savoury pancake filled with meat, usually veal), pörkölt  (basically made of any meat you could think of, either beef, pork, lamb, chicken or liver cooked with onion, paprika and other spices), or töltött káposzta (a cooked cabbage filled with pork mince).
Just a few years ago, Budapest would have been a nightmare for all those on a plant-based diet. Today, following a more global trend, not only vegetarian but also vegan places are on the rise. The popular app Happy Cow, which provides sources of vegan, vegetarian and healthy food, lists no less than 155 places in the Hungarian capital, from street food to fancier and more elegant restaurants, from vegan burgers to meat-free reinterpretations of Hungarian classics. We have picked a few of our favourites…
Napfényes
Ferenciek tere 2, 1053; napfenyesetterem.hu
At Napfényes (pictured above), in the downtown area of Pest, close to the Elizabeth Bridge, everything is made of purely vegan ingredients (without any meat, eggs or dairy products), the majority of which are grown organically. The restaurant strives to make its dishes as healthy as possible. Instead of using traditional wheat flour, white sugar, cocoa and bean coffee, they prefer spelt flour, cane sugar, carob and grain coffee. Even the drinks are 100 per cent organic and alcohol-free. The à-la-carte menu includes traditional dishes such as a vegan version of stuffed cabbage, filled with seitan, brown rice, faux sausage, oatmeal and garlic.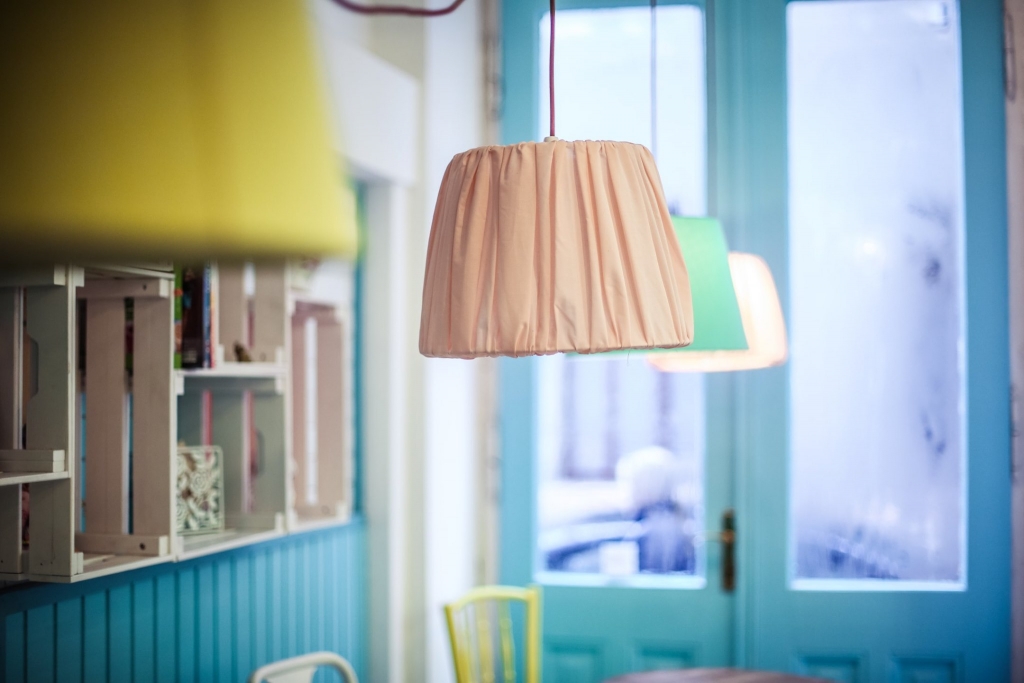 Great Bistro
Bank utca 6, 1054; greatbistro.hu
The Great Bistro is a family-run restaurant, whose owners, Greta and Ákos, are husband and wife. Greta is particularly well-known in Budapest as she was the hostess of the first and only vegan TV cooking show in Hungary. She has also published a 150-recipe book called Greta's Kitchen Vegan Lifestyle and Cookbook. The Great Bistro offers a unique selection of world-renowned and 100 per cent vegetarian specialties featuring Thai, French, Italian, Hungarian, Arabic, Persian, African and Mexican cuisine without the use of animal-based ingredients. For example, in the menu, you can find a faux foie gras, made of lentils and mushrooms pate. The only flaw it closes at 4 pm.
Vexicana
Dob utca 40, 1072; facebook.com/vexicanabudapest
Who said that Mexican food can't be vegan? Located in the Rácskert vegan garden, within the city's Jewish District, Vexicana spoils people with signature chili non carne made from seitan ragout, spring onions, chili and soy cream. Quesadilla with bean hummus and smoked vegan cheese is also available. Vexicana doesn't lack creativity and another dish you can find is called I am so corny, an amazing corn soup laden with coconut milk, coriander, popcorn and parsley.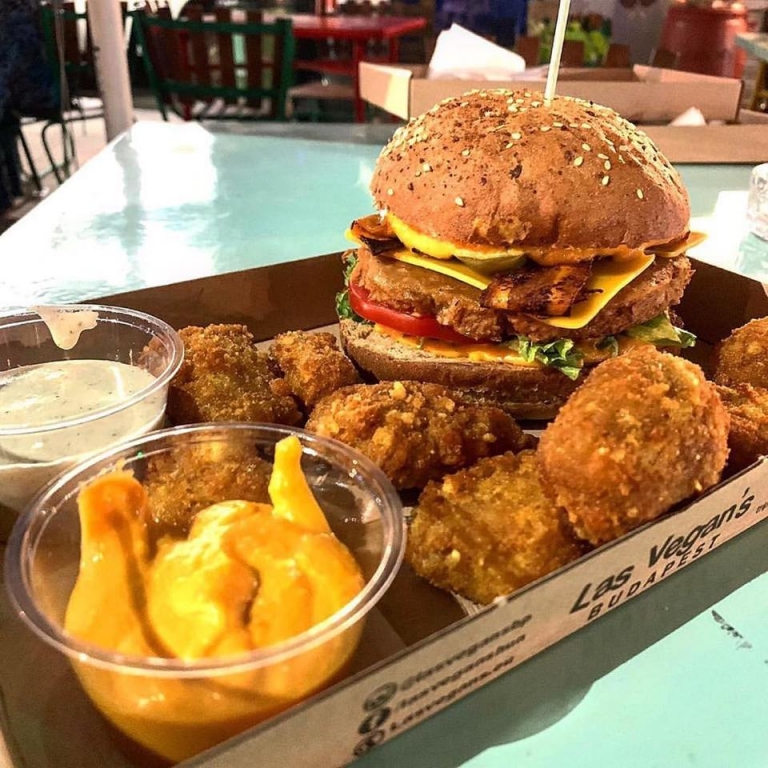 Las Vegan's
Dob utca 40, 1072; lasvegans.eu
Another very tasteful place located in the Vegan garden is a meat-free burger track called Las Vegan's. The most ordered choice is the Lord Seitan burger made – of course – of seitan, cucumber, tomato and a vegan cheese that actually tastes like real cheese. But Las Vegan's is not only about burgers. Pizzas baked in the shape of a heart are also on offer and come with toppings such as seitan kebab, plant-based sausage and a mix of green herbs and vegetables. All accompanied by fresh and organic smoothies.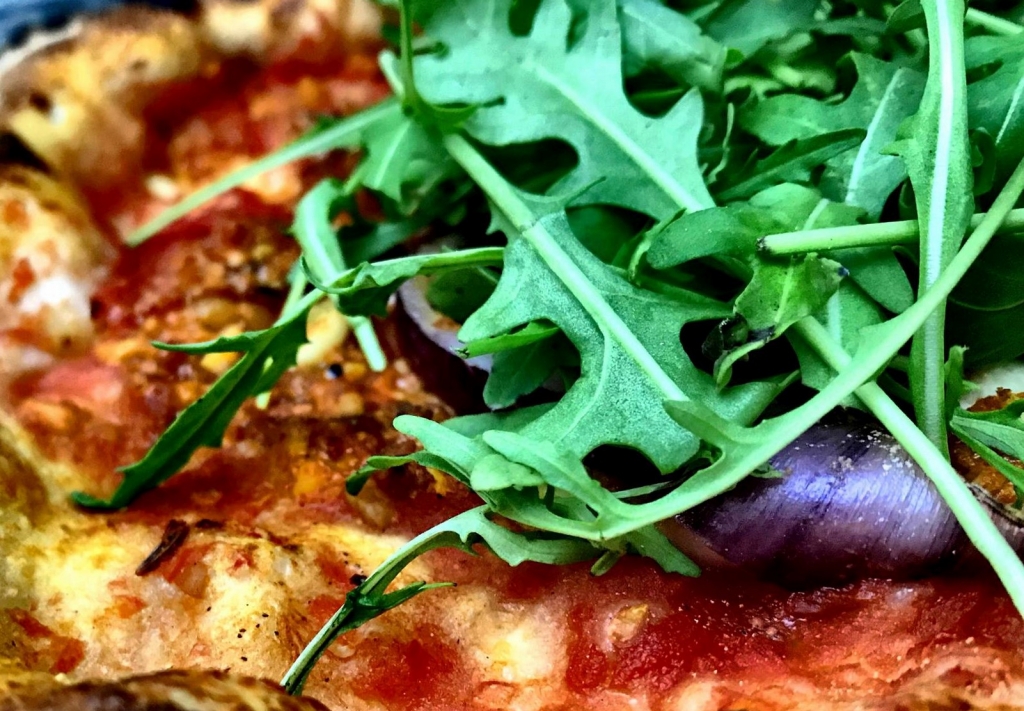 Vegazzi
Paulay Ede utca 33, 1061; vegazzi.hu
Italians can have their own vegan pizza. In 2018, Vegazzi was featured in the top 10 of Hungarian vegan restaurants by the national gastro magazine Magyar Konyha (Hungarian kitchen). Patience is the main ingredient for this delicious vegan Neapolitan pizza. The dough takes more time to prepare (more than 48 hours), but as is so often the case, for good things, we have to wait.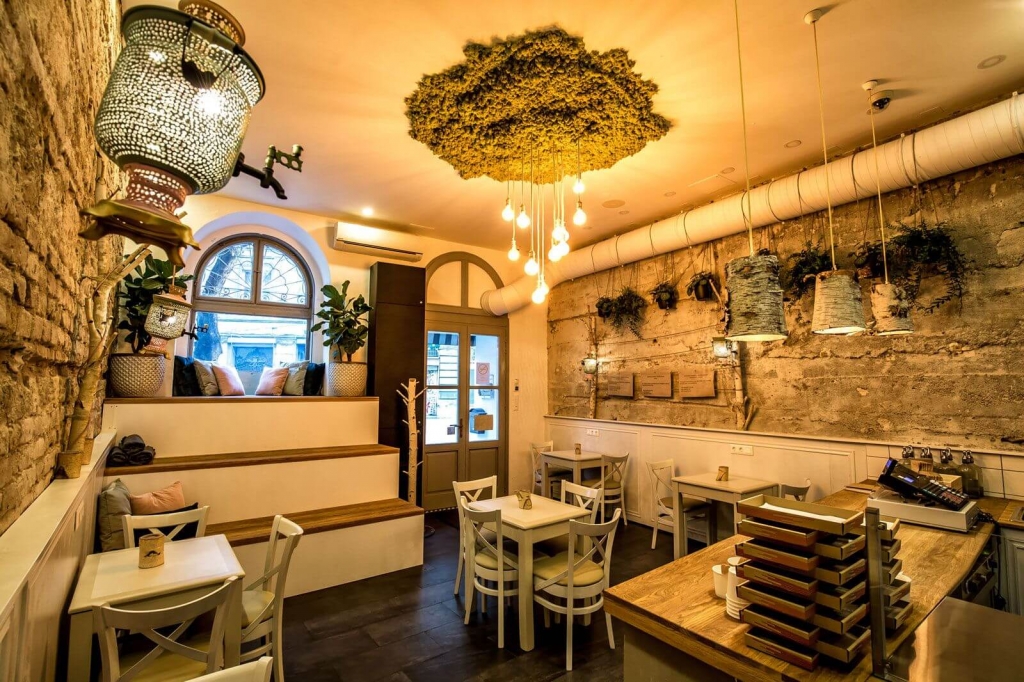 Matrjoska Kroshka
Baross utca 6, 1085; matrjoskakroshka.com/en
There is nothing more Russian than a matrjoska. Add some tiny crumbs (kroshka) and you have the first Russian vegan restaurant in Budapest. It goes without saying that the restaurant does not use anything of animal origin, except for honey in certain plates. Vegan versions of the most popular Russian dishes are also available, such as borsch, syrniki, pelmeny, Russian black bread. Everything is homemade, including the buns the vegan burgers go inside. The owner, Natasa Juhász, owned a very popular Russian bistro that turned vegan as she did, following the philosophy: we only cook what our body really needs.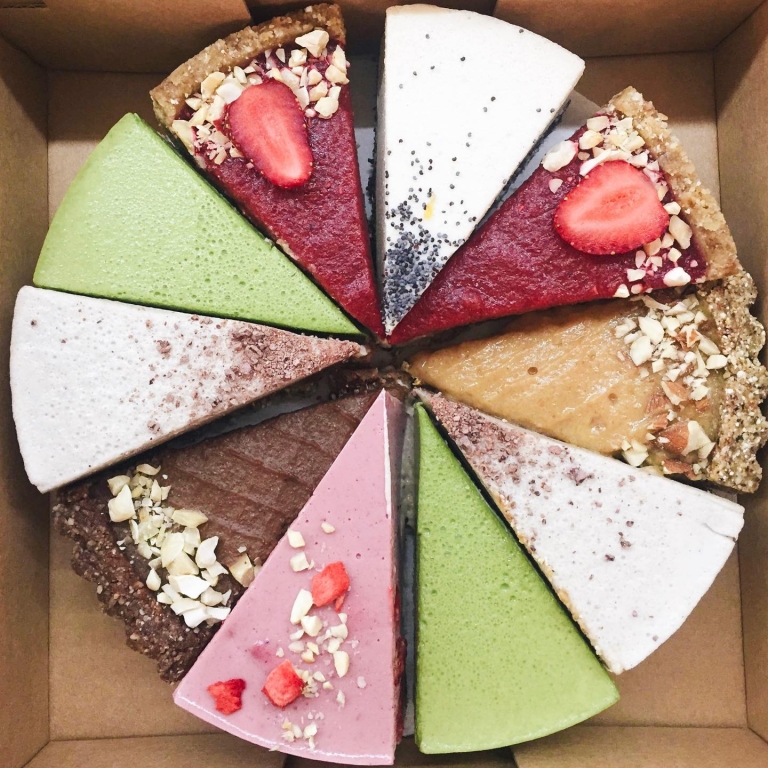 Naspolya Nassolda
Káldy Gyula utca 7, 1061; naspolya.hu
And as the Romans used to say dulcis in fundo (at the end comes the dessert), Naspolya Nassolda is the perfect place for a piece of vegan cake. Naspolya recalls Napoli and its flavours while Nassolda has no meaning at all: as the owners say "we came with a name as innovative as our recipes." Apart from the wine, everything in Naspolya Nassolda is homemade: from cakes to dried delicacies, from juices to morning granola. They also make their own almond milk, freshly prepared every morning from organic almonds. Chef Réka likes to be inspired by new flavours combinations and she likes to work with unusual ingredients such as tonka beans, goji berries and agar.