Born as a result of the Industrial Revolution, Poland's third-largest city entered the new millennium looking black-eyed and bankrupt. The last decade, however, has witnessed a remarkable turnaround during which this factory town has evolved into the nation's undisputed crucible of alternative culture and urban cool.
Why visit now?
Łódź is 'the city of today'. Recovering from years spent in the doldrums, it's a place of raw energy, arty vibes, soaring ambition and creative thinking. The excitement is palpable.
First steps
Set seven kilometres or so south-west of the city centre, Władysław Reymont Airport handles a modest number of incoming flights – if you're on one, expect to pay approximately 30 zloty to cab it into town. Instead, most visitors arrive via Warsaw with regular trains from the capital (journey time: approx. 80 mins) terminating at the revamped Fabryczna station, a spectacular edifice capped by a striking vaulted steel and glass canopy. Taxis wait outside, but the main high street, Piotrkowska, is an easy eight-minute walk due West. For years, the Vienna House Andel's (Ogrodowa 17) has enjoyed a reputation as the best bed in town, with the likes of Bieber and Rihanna all bunking down inside this redbrick former textile factory. Featuring a modern, loft-style aesthetic, the crowning point – literally – is a spectacular pool that hangs dramatically off the edge of the top-floor.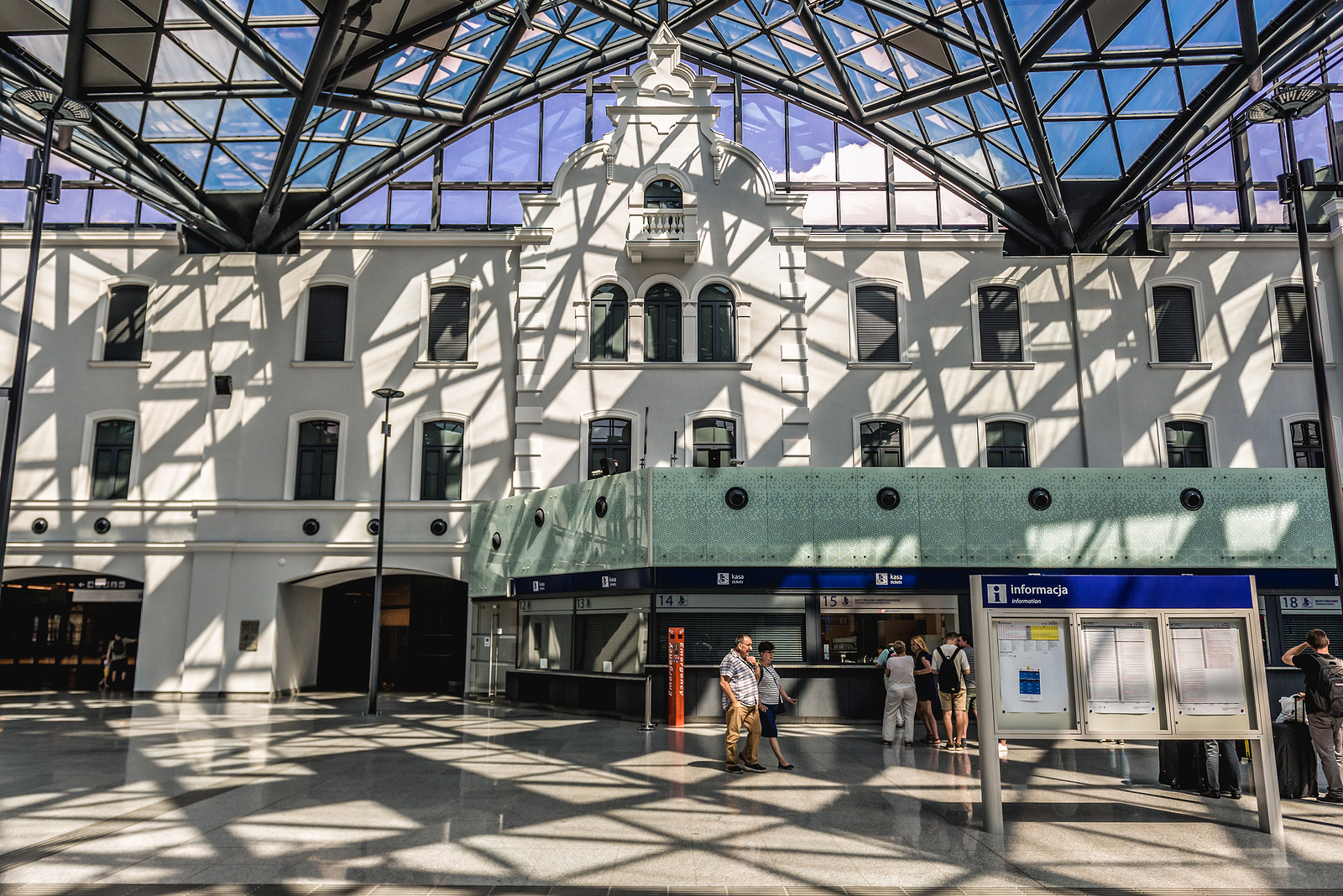 Street's ahead
Piotrkowska is the one street name you're unlikely to forget. Poland's longest street is lined with handsome Art Nouveau tenements, many returned to their best following a longstanding programme of renovation. Spanning 4.9 kilometres, find it sprinkled with zany monuments (e.g. a piano-playing Rubinstein installation), murals and cult diversions such as 6 Dzielnica (Piotrkowska 102): blurring the lines between exhibition space, performance venue and hip drinking hangout, find it inside a peeling apartment space up a creaky set of stairs. Rickshaw drivers pant up and down Piotrkowska, but clambering aboard one runs the risk of missing this street's many covert glories: for instance, Rosa's passage (Piotrkowska 3). Proof that radical public art isn't limited to murals, this once gloomy side alley has seen its walls clad in a mosaic composed of thousands of mirrored shards.
Off the wall
Even in a country championed for its XXL wall art, this city stands out as something special. Since 2009, over 80 large-format murals have been added to the 'blind walls' of Łodz, transforming the town into a thrilling open air gallery. Helping to resuscitate a city that was left emasculated by the post-communist implosion of the local economy, this outbreak of 'muralosis' has given Łodz international exposure and a powerful sense of creative individuality. Plan your own arty urban safari by downloading a mural map from urbanforms.org.
Holly-Woodge
Poland's finest cinematic talents cut their teeth at the local film school with alumni numbering the likes of Polanski, Wajda and Kieślowski. Seek out the Cinematography Museum (pl. Lecha Kaczyńskiego 1) to wander amid retro film posters, vintage equipment and reclaimed film sets. The fotoplastikon, a pre-war 3D picture booth, is one of only six known to exist in the world. But do not let your film-inspired tour of Łódź end there. Prior to a much-publicised falling-out with the local authorities, David Lynch was a regular visitor, with the town's sooty skies, frayed streets and empty factories all acting to captivate the director: to follow in his footsteps, book into the fading Grand Hotel (Piotrkowska 72), an ageing 19th century monolith that played a starring role in Inland Empire.
Get off Piotrkowska
Named by CNN as 'the hippest neighbourhood in the whole of Europe', OFF (Piotrkowka 138/140) has come to define all that's edgy and dynamic about this city and its people. What was a derelict and decrepit factory space has been in-filled with independent businesses, upcoming local fashion brands and edgy concept stores such as the retro-inspired Pan Tu Nie Stal. Mostly though, OFF is about food, drink and long, murky nights: don't miss Brush, a barber shop that, come evening, turns into a bar serving confounding cocktails inside Edison bulbs and plant pots.
More than a mall?
Fears that the Manufaktura (Drewnowska 58) project would become a white elephant have proved unfounded; opened in 2006, the revival of Izrael Poznanski's 19th century former cotton factory raised the city's domestic profile, announcing to the nation that this wasn't a city quite ready to expire. Whilst most natives flock to the many shops contained within this vast plot, other attractions of this mixed-use development have served to highlight this is as more than just a mall. For an understanding of the history of this site visit The Museum of the Factory, before finishing up at MS2, a multi-floored gallery hosting one of the most important collections of contemporary art in the country.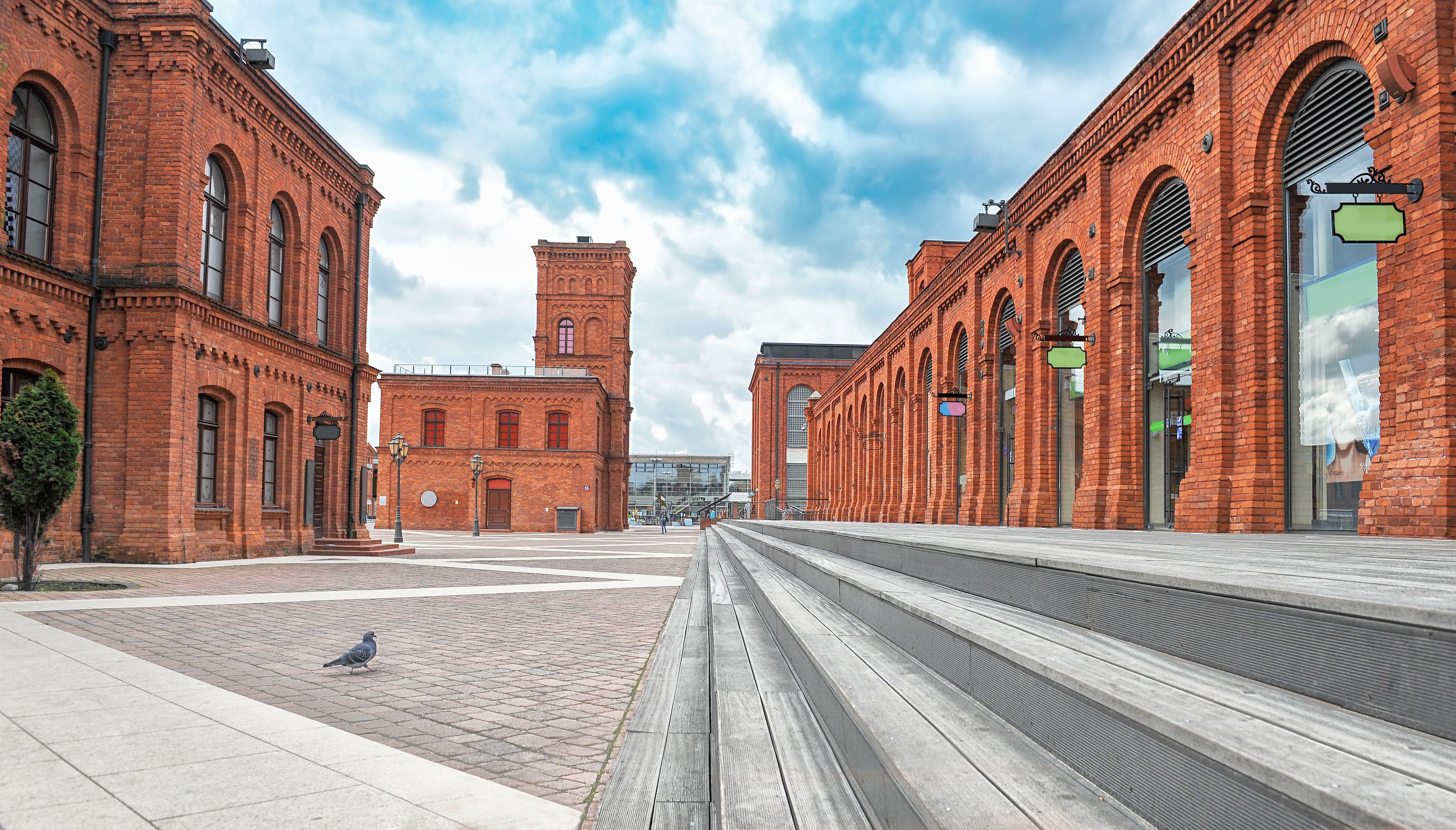 The melting pot
Prior to World War II Łodz thrived as a cultural crossroads: Poles, Germans, Jews and Russians all co-existed in an atmosphere of mutual tolerance. Evidence of this heritage survives in the form of the onion-domed Alexander Nevksy Cathedral (Kilinskiego 56), not to mention the elegant residences of German industrialists such as Oskar Kon and Ludwik Geyer. The pre-war Jewish influence was particularly pronounced, with Jews comprising around a third of the city's population: the Jewish Cemetery (Bracka 40) is the largest such necropolis in Europe, with the 44 hectare area home to everything from crumbling headstones to mass graves dating from the Holocaust.
What's a Woonerf?
Łódź's adoption of trending urban solutions best manifests itself by way of the city's worship of the woonerf – a Dutch concept that seeks to turn roads into living, people-friendly organisms on which pedestrians, cyclists and car traffic flow together as one. Intersected by Piotrkowska, Traugutta and 6 Sierpnia streets are prime examples: on these, join glam, local celebs to dine on Poland's best sushi at Ato (6 Sierpnia 1/3), or head to Motywy (Traugutta 14) for slow food in cool surrounds. Drinks-wise, the laidback Owoce I Warzywa (Traugutta 9) serve specialty coffee inside a former grocery store now crowded with freelancers slouched on vintage armchairs, whilst Piwoteka is popular with bearded dudes sampling wacky craft brews such as coconut and chili beer.