Russia is not just big. It is huge. And it's not just Moscow and St Petersburg that are worth visiting. We take a look at some of the other beautiful places the country offers.
Kaliningrad and the Curonian Spit
Kaliningrad is a city with a Russian soul and a German past. Until 1946, it was called Koenigsberg and was located on the territory of East Prussia, so it is not surprising that German architecture is preserved here in all its glory. Take a walk around the Island of Immanuel Kant (here, by the way, the tomb of the great philosopher is located), drink coffee at the fishing village – an ethnographic complex in the heart of the city – and explore the bizarre exhibits in the Amber Museum. If the weather is good take a trip to the sea, on the Curonian Spit. Walk along one of the picturesque tourist routes and consider the sandy wonder of nature, included on the UNESCO World Heritage list. If you find yourself in a nature reserve in the summer, keep in mind that in the immediate vicinity of the Curonian Spit there are many beautiful beaches where you can sunbathe and swim. The water in the Baltic Sea – even in July – is not all that warm, but it perfectly helps you refresh from the heat. On your way back look at the Dancing Forest, with curved trees that look like they have indeed begun to dance.
Suzdal
You don't need a time machine if you want to travel back in time and see how people lived in Russia about 300 years ago. Just go to Suzdal for a weekend. Breathe in the history and admire windmills in the Museum of Wooden Architecture as well as majestic monasteries and golden-domed churches. Suzdal was awarded the order of honour for the preservation of cultural heritage, so visiting this town is a must. Walk along the riverside, make a stop at the Trading Square and be sure to explore the heart of the town – the Suzdal Kremlin. Many festivals and interesting activities take place in Suzdal throughout the year: for example, on the second Saturday of July the Cucumber Holiday is celebrated, and on the second Saturday of August is City Day. Don't forget to visit one of Suzdal's restaurants and try some traditional Russian food.
Tobolsk
This Siberian city is much more exciting and informative than any textbook on the history of Russia. In Tobolsk, you can visit the house where the last Russian Emperor Nicholas II lived in exile with his family. You can also go on a gloomy but interesting excursion to Tobolsk prison castle, which imprisoned dangerous criminals until 1989. Don't miss the "pearl of Siberia" – the white stone Tobolsk Kremlin. A special place in the Kremlin is occupied by the cathedral built in 1686 – this is the oldest stone building in Siberia.
Novosibirsk
Siberia is not just about history and culture. Gourmets will like this region, especially Novosibirsk. There are many creative and not so expensive restaurants in the city. The menu of the Crepe de Coffee cafe includes dozens of different coffee types and coffee drinks, alongside with all sorts of pancakes. If you are fond of creative cuisine and original interior book a table at the restaurant PuppenHaus: you can try typical Siberian dishes like whitefish stroganina or ragged bear paw.
Kislovodsk
Kislovodsk is a resort city to relax for your health. Here you will find clean air, healing Narzan mineral water and modern hotels that offer excellent and inexpensive spa treatments. Be sure to take a walk in the Kislovodsk national park, climb the observation deck on the Cascade stairs and admire the intricate architecture of Chaliapin's villa.
Astrakhan Region
The Caspian Sea resorts are well-known for their beautiful beaches, ridges of islands on the horizon and sandy braids. You can enjoy the incredible beauty of blooming lotus fields from July to September. Visit salty lake Baskunchak — one of the most impressive places in this region, where you can enjoy out-of-the-world landscapes. Besides that, Astrakhan is very good for fishing on the Volga river – a kind of vacation that will be remembered for a long time by all the family.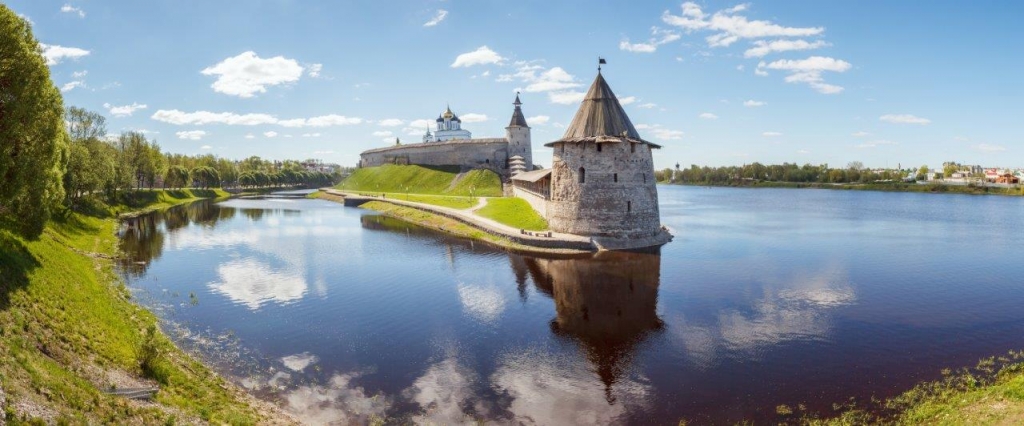 Pskov Region
The Pskov region can certainly surprise you by its architecture and amazing history. Izborsk for example is a small ancient town with a majestic fortress an a beautiful lake. You can also visit the Slovensky springs, which is a neat place with strong energy. Don't hesitate to fill an empty bottle with water: the locals swear that it has healing powers. If you travel through the Pskov region don't miss Orekhovno Manor with its outstanding garden made by landscape designer Alexander Grivko. This garden reminds visitors of the best European parks like Versailles or Villa Pisani.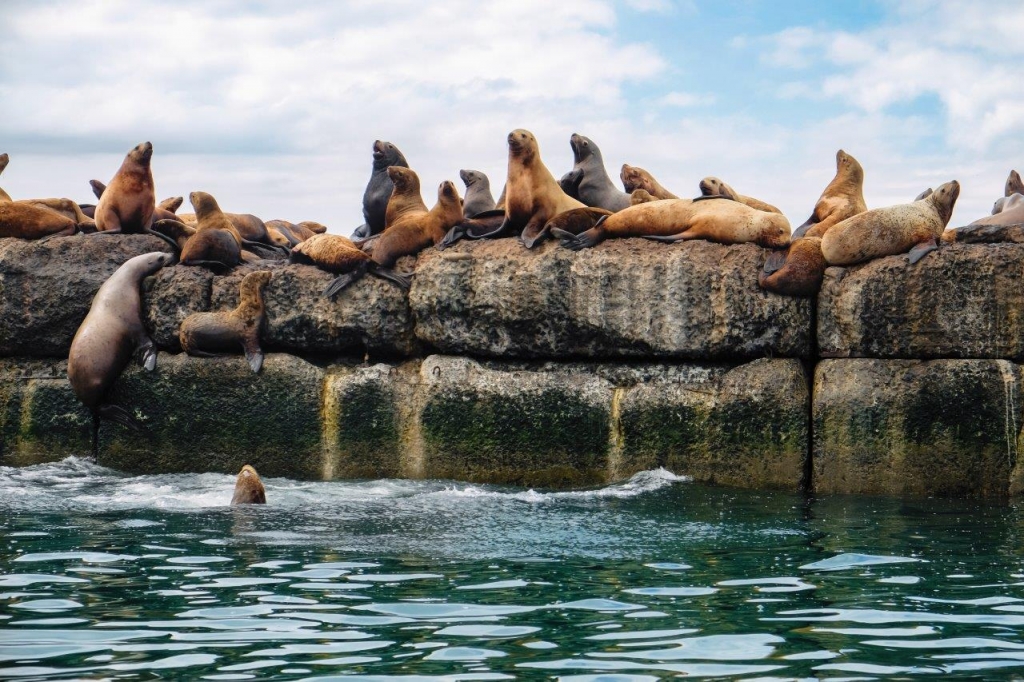 Sakhalin Island
Many tourists who want to explore Russia's nature beauty go to Kamchatka or Altay. Sakhalin Island is less popular but is an amazing place. Visit various lakes with blue water, see volcanos and hills and enjoy observing rare animals and birds (facing a bear on your way upward can't be less exciting). The Island of Seals is a must for all nature lovers, with dozens of seals around. On Sakhalin, you can enjoy fresh fish and caviar as well as crabs and different seafood. So, your trip will be not only informative, but also a gastronomic delight. If you take a flight from Moscow be ready to spend about eight hours on board – but you won't regret it!
Velikodvorskiy Quarry
The sand quarry at this abandoned mining and processing plant is popular not only among the locals, but also among Insta-bloggers from all over Russia: the fine sand is almost white, so it looks very impressive. If you choose the right angle, the pictures will create a clear illusion that you are resting somewhere on paradise islands, not at the junction of Russia's Vladimir and Ryazan regions. The landscape without filters is rather urban, but hydro transformers and piping networks don't spoil the mood