Bucharest's Henri Coanda Airport (or Otopeni, as it is still almost universally known) has never been one of the most agreeable places in Romania. Undersized and understaffed for the amount of traffic it has to deal with (in normal times at least: it remains to be seen how quickly travel to and from Romania will recover post Covid-19) it is far from being a welcoming first port of call for travellers to the country. I have written before (at some length, here, about the sheer horror of the place).
Some trips to Otopeni are worse than others. The worst, the very worst, was in 2002, just a few months after the birth of our first child, Max, when – not yet able to do much more than drink milk and fill his nappy – he was nevertheless branded an illegal immigrant.
Max was attempting to travel on a British passport. We procured him one the moment he could stay still long enough to get a passport photo taken. In those days Romania still had a policy of making its young men slaves when they reached their 18th birthday (also known as compulsory military service) and there was no way my lad was going into the Romanian army (in fact, there is no way he is ever going into any army); I wanted him to have the protection from such barbarism that a UK passport affords as soon as possible. (Soon afterwards, by the way, the whole thing became irrelevant as Romania quite correctly did away with military slavery).
Anyway, as we reached passport control at Otopeni on our way to visit relatives in the UK, Max with his shiny new UK passport (in those days they were issued in an hour or two, direct at the UK Embassy) we were told in no uncertain terms that he could not leave Romania.
The reason? There was no Romanian entry stamp in his UK passport (this was before Romania joined the EU, and before the UK left it), and therefore no proof that he had entered Romania legally: he was, in the eyes of the jobsworth at passport control, an illegal immigrant.
Panic ensued: it was two days before Christmas and we thought we were buggered.
I hinted at vast rewards if the passport control officer could be a bit more, ahem, flexible, but was knocked back.
As a last throw of the dice I asked the officer to go and get the most senior official on duty, who duly arrived, and asked if we had our son's birth certificate. By some miracle – and it was a genuine Christmas miracle – we did. The birth certificate showed his place of birth as being Bucharest. A note was made his passport – I still have it – saying '+ cert de nastere roman' and the passport was stamped. We were allowed on the plane.
We found out soon afterwards that we got lucky. Two families in exactly the same situation were – at around the same time – not allowed past passport control: they had to get Romanian passports for their children in order to leave.
For Max however, the nightmare that is trying to leave Romania has yet to come to an end. Like all those under the age of 18 who wish to leave Romania, there are still great hurdles of bureaucracy to be overcome.
In perhaps the most fascinating part of his book Ceausescu and the Securitate, Coercion and Dissent in Romania 1965-89, Denis Deletant reveals how difficult it was to obtain a passport for foreign travel in the Romania of Nicolae Ceausescu.
Deletant rather entertainingly relates the Kafkaesque bureaucracy involved in getting a passport (and subsequent exit visa) for his wife, a process which he claims is better understood by remembering how, to the authorities at that time, a passport – and foreign travel in general – was seen as 'a privilege, not a right.'
Unfortunately, for a rather large group of Romanians such a statement is as true today as it was then: the under-18s.
In a throwback to the dark days procuring a passport for a Romanian child – even in 2020 – is a tedious endeavour which requires both parents apply in person with the 'child' and a small forest of paperwork.
What's more, even when the child is in possession of the passport, he or she is not allowed to leave the country without being accompanied by both parents: this applies to anyone under 18, including those with dual citizenship, such as Max.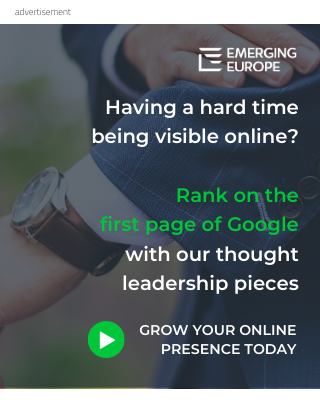 If one parent wants to go abroad with a child the other parent must go to a notary and make a formal declaration stating that he or she gives their permission for the child to leave Romania with the other parent. If a child is to go abroad with a third party (a grandparent, for example) both parents must make the declaration at the notary and the grandparent must get an official statement from their local police station stating that they do not have a criminal record.
No, I am not making this up.
What's more, if a bunch of Romanian 16-year-olds want to jet off to Malta (or somewhere similar) for a post-exam holiday (as I did, 30 years ago, the day after my last GCSE) without any parents in tow, then quite simply they can't. One of them would need to be 18 or over. In fact, Max, now 17, was scheduled to be at a concert in the UK this weekend with some friends. One of the group he was travelling with is a month past her 18th birthday and could have 'got them out'. Unfortunately, Covid-19 travel restrictions halted the caper.
Maybe Schengen membership (if and when it finally happens for Romania) will change all this: no more passport controls at Romania's borders should mean that those under 18 can enjoy the same rights to the freedom of movement as Romanian adults. In practice, I have heard whispers that airline check-in staff might be asked to fill the breach.
Let's hope not: this outdated relic of a very different Romania – introduced, I assume, to assist in the fight against illegal adoptions – needs to end as soon as possible, not least because the abhorrent practice of international adoptions itself has now been outlawed for some time.
—
Unlike many news and information platforms, Emerging Europe is free to read, and always will be. There is no paywall here. We are independent, not affiliated with nor representing any political party or business organisation. We want the very best for emerging Europe, nothing more, nothing less. Your support will help us continue to spread the word about this amazing region.
You can contribute here. Thank you.