Covid-19 has brought home the need for rapid, transparent procurement processes across a wide range of industries. The answer is digital procurement.
Large companies have until now been notoriously slow to incorporate e-commerce models into their procurement processes.
However, more and more, pressures of scale and scope, and the recent Covid-19 pandemic, are pushing organisations towards new and better digitalised and transparent models of procurement that can solve various pain points.
---
---
"When we look at corporate purchasing, the main goal is to make sure you're doing it efficiently. Essentially, this means saving the company time and money in the process," says Andres Agasild, CEO of Markit, an international IT procurement platform with operations, and more than 10,000 clients, in 36 countries.
When companies want to procure a product they need, they can do so in the traditional way, by sending out requests for quotes (RFQs) to suppliers that carry the required stock. But this method, while still widely used, suffers from pain points that can make the process slow and suboptimal in terms of finding the best price.
Instead, Markit suggests a different way that takes advantage of the marketplace effect.
When marketplaces are established they make it easier to compare price, bringing increased transparency to proceedings, which can translate into savings.
But there are significant barriers for companies doing this themselves, as each supplier would have to be dealt with individually, potentially slowing everything down and getting bogged in paperwork, all while increasing overheads.
"If you're doing multiple tenders in a marketplace, the winner can be different every day and that increases the number of suppliers the corporation is interacting with to a huge number," explains Mr Agasild. "You have to have a contract, big corporations need to onboard each supplier, there are going to be invoices, return and warranty management, all that."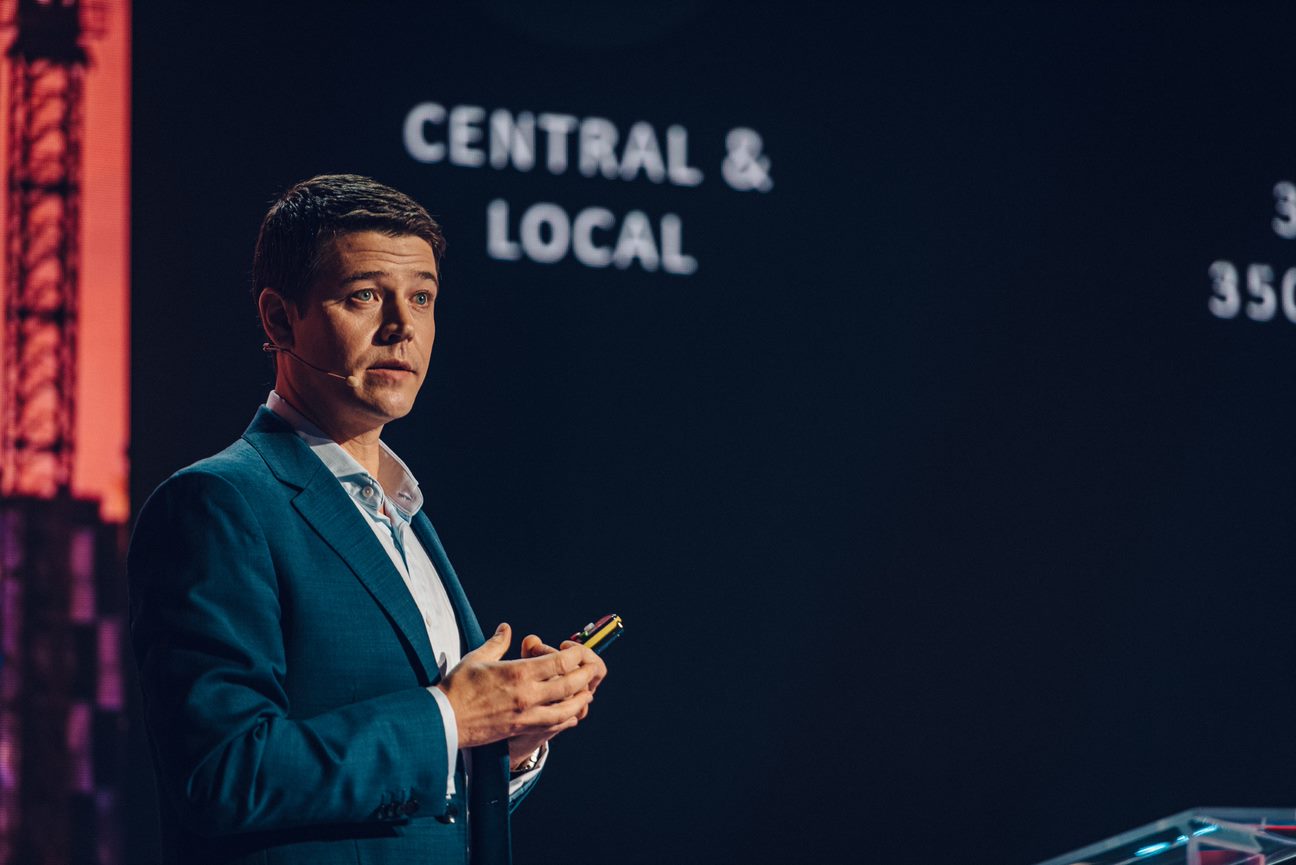 Marketplace as a supplier
This is why, since 2003, Markit has been promoting a concept it calls "marketplace as a supplier". It's how thousands of Markit clients get the benefits of a large and open market, while still dealing with just one entity as their point of contact.
"'Marketplace as a supplier' brings in as a concept the best of both worlds," Mr Agasild tells Emerging Europe. "Markit feels completely like a supplier and this is what companies are used to. They're used to working with a supplier who takes responsibility fully for what they do."
Still, the uptake of this type of procurement model has been rather slow. According to Mr Agasild, of all the IT procurement that happens in Europe, only around five per cent is done through an e-commerce concept.
And yet, because of the fact that the range of IT products has vastly increased, and because more companies now need IT products than ever before, companies are looking for ways to improve their IT procurement performance.
"The industry has reached a point where the time spent on sourcing such a vast number of means that companies almost have to look at alternatives to make it faster," says Mr Agasild.
That alternative are things like Markit, which make things quicker through digitalision and transparency. The latter is especially important for the proper functioning of procurement markets.
"If things are not transparent, you don't understand [the market], it's confusing, you don't know what the suppliers are doing. If there's a lack of transparency that always creates distrust and is inefficient," Mr Agasild says.
Much of the same is true for digitalisation itself.
"Digitalisation is there and it increases when the need for it become unavoidable," Mr Agasild explains. "In many cases it's quite overdue to embrace digital technology."

Eager adopters in CEE
When it comes to the emerging Europe region, the rates of adoption might actually be higher than elsewhere.
As Mr Agasild explains, companies in the region are younger and therefore more flexible and more willing to embrace new technology and ways of doing things.
"CEE companies are progressive, and the region has also seen growth for 20 years. Handling that growth creates automatic demand for being smart and efficient about things," he notes.
During the Covid-19 pandemic, one commonly heard refrain was that everyone wished they had digitalised early. Just like in so many other sectors, in procurement too, the pandemic has increased pressure for things to go digital and for things to be done faster.
Any crisis puts systems and processes to the test, but the Covid-19 pandemic has been especially challenging in terms of global supply chains. With uncertainty, and a virus that was spreading around the world, there were shortages of many things — IT equipment included. As companies scurried to make it possible for their employees to work from home, things like laptops and webcams became essential items.
Mr Agasild recounts a time when an Italian bank needed 2,000 laptops, fast, so that it could proactively send its workforce home. Thanks to the fact that Markit has now integrated around 80 per cent of the top IT suppliers into its network, it was able to source the laptops within days.
"We could help a lot of customers by sourcing things that were out of at local suppliers from our network in other countries," he says. "That was the most dramatic thing during the pandemic. In general, in a crisis, everything that you do accelerates suddenly. You need to be much faster. The crisis hits, you need to be more flexible."
For the procurement industry, achieving this kind of flexibility and speed as well as resilience to future supply chain disruptions, will probably mean increasingly moving away from old RFQ and tendering processes into a paradigm that is more digital, more transparent, and in the end more efficient.
---
Top photo courtesy Markit.
---
Unlike many news and information platforms, Emerging Europe is free to read, and always will be. There is no paywall here. We are independent, not affiliated with nor representing any political party or business organisation. We want the very best for emerging Europe, nothing more, nothing less. Your support will help us continue to spread the word about this amazing region.
You can contribute here. Thank you.