One of Georgia's two largest banks, TBC, last month announced plans to open a subsidiary – JSCB TBC Bank – in Uzbekistan. The announcement comes as TBC, founded in 1992, continues to look for areas in which to expand, and as Uzbekistan finally begins to open up its banking sector to foreign players.
TBC's Uzbek operations are currently in pilot mode, with banking only available for what it has called "friends and family", but according to TBC services will be available to the broader Uzbek population by August this year.
It's a bold move for TBC, and a sign of both the growth and stability of Georgia's banking sector. Of the 15 commercial banks in the Caucasus country, TBC – along with the Bank of Georgia – has something of a duopoly, the pair accounting for 85 per cent of total net banking profits, according to KPMG.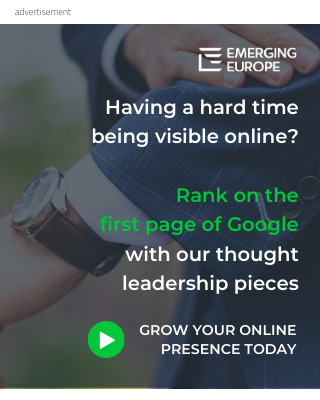 TBC is considerably younger than its century-old competitor, but has grown considerably in recent decades, to such an extent that it landed on the London Stock Exchange in 2014 at a 640 million-US dollar market valuation.
And while the Bank of Georgia has successfully branched into Belarus, Hungary, Turkey, Israel, and the UK, its younger rival is catching up, with Uzbekistan joining TBC's operations in Israel and Azerbaijan.
"The launch of banking operations in Uzbekistan is a very significant step in TBC PLC's international expansion and is an integral part of our digitally-led growth strategy," according to the bank's CEO, Vakhtang Butskhrikidze. "We are excited and full of enthusiasm to make our contribution towards the development of the banking sector in Uzbekistan and to offer cutting-edge banking solutions to the Uzbek population."
Until recently, the Uzbek banking sector was focused on channeling funds into specific sectors, with state-owned banks controlling 90 per cent of the sector. The country's reformist president, Shavkat Mirziyoyev, has instigated an overhaul of the system however, as part of his Uzbekistan 2.0 programme designed to modernise the country. As part of the reforms, Uzbekistan wants to privatise all but four key strategic banks (the National Bank for Foreign Economic Activities and Xalq Banki, both 100 per cent owned by the state; Agro Bank, 94.5 per cent state-owned; and Mikrokredit Bank, in which the state has a 84.5 per cent share).
The main drivers of the banking reforms are Mamarizo Nurmuratov, chairman of Uzbekistan's central bank, as well as Timur Ishmetov, the minister of finance, who have been active in asking the country's commercial banks for ideas on how to cut red tape, in a concerted effort to transform the market.
This enthusiasm opened up the sector to classic business and retail banking and removed the need to focus on physical cash collection, allowing for foreign exchange deposits and a more liberal free-market approach.
With banks in Uzbekistan now able to enter the market on commercial terms, the game has changed. "The initial, as well as ongoing reforms, have been one of the major encouragements for us to enter the Uzbekistan market," says Giorgi Shagidze, TBC Group's CFO, who is also chairman of the supervisory board of the Uzbek bank. "Particularly significant were legislative and executive reforms supporting open market practices, investments, and regulatory matters."
Mr Shagidze tells Emerging Europe that as a result of these fundamental reforms over the past two to three years, "the environment is getting more transparent and banks have to transform and be result-oriented."
TBC aims to make this expansion asset light and highly digitalised, reflecting the broader trend towards tech-heavy banking. Most services will be provided through its online platform, Space, leaving branches to be primarily for client relationships. In this sense, Uzbekistan's recent advancement of digital solutions in financial services further encouraged TBC's expansion.
Mr Shagidze sees Uzbekistan as a crucial market for TBC, and something not to be overlooked. "Uzbekistan is a fast-growing emerging market with a well-diversified economy and a large population. Also, the penetration of loans to retail customers and small businesses to GDP is very low at around seven per cent." He also acknowledges the similar cultural and historical ties the two countries share, grounding the expansion in a common mentality.
TBC also views Georgia's positive image among the Uzbek population as another factor in their favour. In fact, Uzbekistan is modeling its banking reforms on Georgia's, sealing the close ties regarding attitudes to tax, macroeconomic policies, and public services.
Moreover, there is a further openness to foreign investors set against the backdrop of China's One Belt, One Road initiative, as the two share strong trade routes and commercial ties.
For TBC, Uzbekistan is just the beginning. Mr Shagidze says that the bank's small presence in Azerbaijan is set to expand with a merger of its Azeri business bank and the local Yelo Bank. "If approved, we will have a minority stake in the merged bank with an option to increase it to a controlling stake in the following years."
However, there are no plans to expand into other countries just yet. "Our current focus is Uzbekistan which, given its size and low banking penetration, is a very attractive opportunity."
—
Unlike many news and information platforms, Emerging Europe is free to read, and always will be. There is no paywall here. We are independent, not affiliated with nor representing any political party or business organisation. We want the very best for emerging Europe, nothing more, nothing less. Your support will help us continue to spread the word about this amazing region.
You can contribute here. Thank you.