Triggo, Polish mobility start-up, is in talks with major car distributors worldwide as it looks to market its first electric urban vehicle.
Triggo's two-seater vehicle, which has been in development since 2015, has been developed in response to the growing demand for "future-orientated" urban mobility in the large metropolitan markets of Europe, Asia and the Americas, such as autonomous robo-taxis and car sharing services.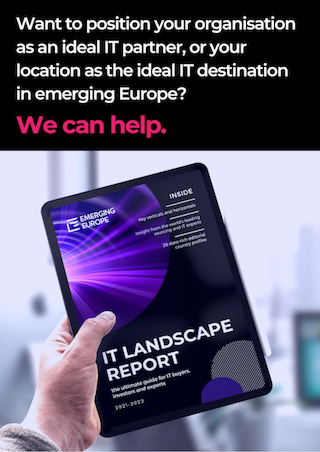 Triggo vehicles are designed to ease pressure on existing busy urban transport infrastructure and to meet future transport needs in smart cities and towns through improved urban mobility.
With a view to commercialisation in 2021, Triggo, founded by CEO Rafał Budweil, is now in discussion with major players from across the industry, operating on different continents, and includes international automotive corporations looking for ways to improve urban mobility. The company is also in talks to license the manufacturing of its vehicles by third party manufacturers.
"We completed work on the pre-production version of Triggo earlier this year, and recently completed our offer for licensing the vehicle so we can begin serial production by 2021," says Mr Budweil. "We are extremely excited about the progress we have made with Triggo, which is at the forefront of technology and provides an innovative and environmentally friendly solution for improving urban mobility."
Designed and built from scratch by Polish technical expertise, Triggo's revolutionary vehicle has a unique variable chassis that enables drivers to choose between two modes: cruising for speeds up to 90km/h and manoeuvre, at speeds of 25km/h to nip through traffic, and park like a scooter.
The vehicle uses innovative "Drive-by-Wire" digital control and replaceable batteries alleviating charging stops and the need for a public charging station infrastructure. Its spacious, enclosed, two-seater cabin fulfils user requirements for safety systems as well as multimedia and comfort features such as bluetooth connectivity and air conditioning.
Driving Triggo on the road requires only a standard driver's license.
Triggo's development comes as the support for zero emission vehicles and shared transport services continues to grow. According to Deloitte, by 2040, 50 per cent of passenger cars in the world will be powered electrically and, by 2030, between 56 to 160 million electric cars will be on the road.
Urban transport experts predict that over the next decade users of car sharing systems may increase several times to over 35 million people, and vehicles fleets to over four hundred thousand units, compared to today's one hundred thousand.
"We welcome the ongoing interest from top international automotive corporations who recognise the benefits offered by our product as they look for innovative solutions in tackling urban mobility," adds Mr Budweil. "We are keen to collaborate with the automotive industry going forward and are open to conversations with all entities interested in cooperation."
—
Unlike many news and information platforms, Emerging Europe is free to read, and always will be. There is no paywall here. We are independent, not affiliated with nor representing any political party or business organisation. We want the very best for emerging Europe, nothing more, nothing less. Your support will help us continue to spread the word about this amazing region.
You can contribute here. Thank you.