Silk Hospitality brought the concept of upscale travel to Georgia, creating a new market for high-end visitors. Now it wants to help others make the most of it.
The Tsinandali Festival, first held in 2019, will next year celebrate five years of attracting world class musicians from across the globe to perform at the Tsinandali Estate in the Kakheti region of Georgia, once the home of aristocrat Prince Alexander Chavchavadze, known as the "father of Georgian Romanticism".
---
---
"The calibre of artists performing at Tsinandali is just getting better and better," says Jordi Kuijt, CEO of Silk Hospitality, which manages the Tsinandali Estate. "It has become a prestige event for Georgia, and is helping to bring a different kind of visitor to Georgia."
It could soon bring even more. According to Kuijt, the Berlin Philharmonic is planning an event at the estate early next year, outside of the festival.
Indeed, bringing a different kind of visitor to Georgia is something that Silk Hospitality has made its trademark. The firm, part of the wider Silk Road Group which has interests in telecommunications and other sectors, operates a number of high-end properties in the country, including the Radisson Blu Iveria in the capital, Tbilisi, and the Radisson Blu in the seaside town of Batumi. Its portfolio also includes restaurants and clubs, casinos and event venues.
Sharing know-how
But it is the Tsinandali Estate that remains its flagship property, lovingly restored seven years ago after falling into disrepair during the Soviet era. It boasts two Silk Hospitality hotels (including a Radisson Collection property; pictured above), a historic, functioning winery (Georgian wine was first bottled here), the Alexander Chavchavadze Museum, a restored amphitheatre and a chamber music hall.
The development of the estate, in the east of Georgia in a region previously ignored by many visitors to the country, has transformed the surrounding area.
"Visiting the Alexander Chavchavadze Museum is something that Georgians have always done, but that's just an hour's visit," adds Kuijt. "Just a few years ago there was nothing else for visitors here. Now people stay overnight."
The opening of the hotels has created job opportunities for locals who might otherwise have been forced to move to Tbilisi for work, says Kuijt. "If you look at the people who work in the hotels, most of them are locals, and we're very proud that most of our managers are our locally trained and developed," he adds.
Indeed, nurturing people at all levels is clearly a key part of Silk Hospitality's success. "We train management, we train directors, we train supervisors. But we go further, we train the line staff too," says Kuijt.
"Training and looking after our people is our number one priority, because we can only grow if we have the people that can run our businesses in the future. And while hospitality is a complicated business, it can sometimes to brought down to one thing: if the staff are happy, then the guests will be happy."
While Silk Hospitality continues to develop its own projects, it is also now looking to share its know-how of the Georgian market with other investors.
"Besides growing our own portfolio of assets, we can help others develop and manage their properties," says Kuijt.
"Let's say you are an owner of a beautiful hotel, or you want to develop a beautiful hotel somewhere, or a casino, then you can contact us for advice, for management, even for branding. It's one thing to build nice hotels or properties and another to manage them well. It's the people who are running them that count, and that's where we can help."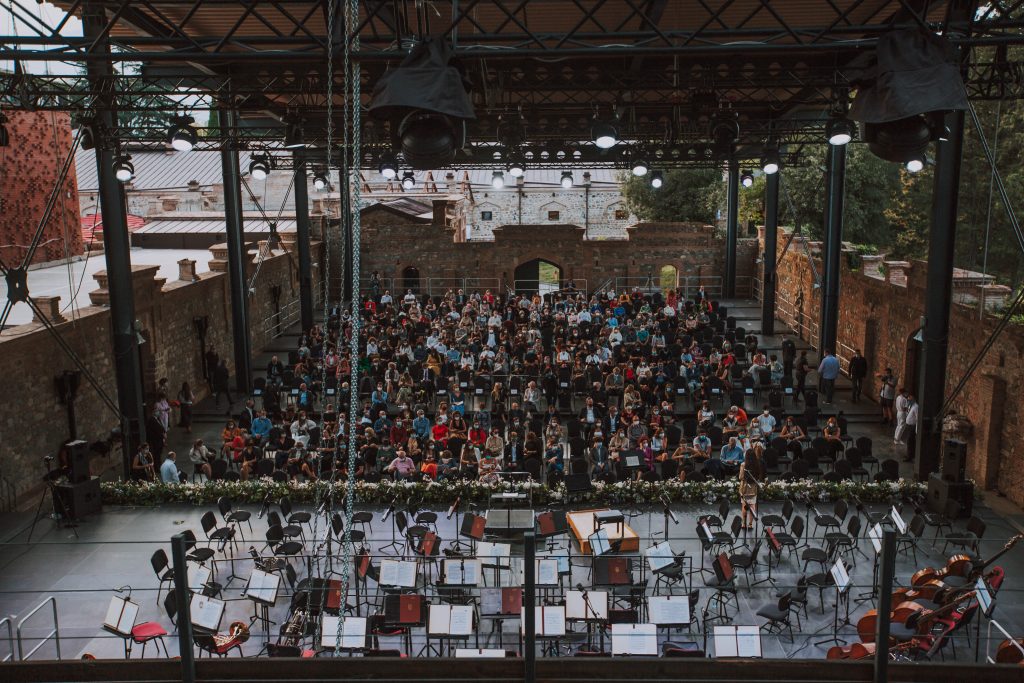 Not hype, reality
It's an open invitation for more investment in Georgia's tourism sector, which has recovered well from the Covid-19 pandemic and is once again enjoying a boom that began a decade or so ago. Double-digit growth in the sector is possible, says Kuijt.
"The government is supporting tourism, there is a new plan to develop tourism, to attract more flights, more visitors from Europe, from the Middle East," he says, pointing out however that while there is still room for growth in Tbilisi, "the real growth will be in the regions".
Kuijt is effusive in his praise for Georgia's business climate, which has for several years now had an excellent reputation among foreign investors. The country regularly came close to the top of the World Bank's Ease of Doing report, before the organisation discontinued the index.
When I ask him if we should believe the hype about Georgia being an easy place to do business, Kuijt simply says, "it's not hype, it's reality".
"It's easy to do business with Georgians, it's easy to build you own business," Kuijt says. "Right now many companies – particularly in IT – are establishing themselves here because they recognise it as being a stable environment compared with other places in the region, and because Georgia has a proven track record of being a good place to invest."
Kuijt believes that the future of Georgia as a business and investment destination is looking "very, very bright".
"It's not the kind of early-entry market where any investment carries certain risks: you know what to expect here, it's stable. But if you compare Georgia to mature markets, then there is much more to gain," he says.
"So, I would welcome investors to invest even more in Georgia. Preferably in hospitality of course, but then I'm biased."
---
Unlike many news and information platforms, Emerging Europe is free to read, and always will be. There is no paywall here. We are independent, not affiliated with nor representing any political party or business organisation. We want the very best for emerging Europe, nothing more, nothing less. Your support will help us continue to spread the word about this amazing region.
You can contribute here. Thank you.