For companies looking to expand their workforce, outsourcing and outstaffing have long been the traditional options. But one Moldovan start-up is challenging the status quo with a new model it calls extended teams.
Founded in 2019, Best4u is a start-up based out of Moldova that in its own words aims to connect great talents with great partners, and the way the firm has chosen to do so is by disrupting the current outsourcing and outstaffing models.
---
---
Central and Eastern Europe has long been a region where outsourcing models have flourished. Romania, Bulgaria, Ukraine, and Moldova are all countries that are popular with foreign companies looking to increase their workforce while lowering their costs.
But according to Serghei Covali, the CEO of Best4u, there are downsides to the traditional models. Namely, that there can be a culture mismatch between "the home and away" teams.
It's this issue that Best4u is attempting to solve.
"What we did is — we don't rent a team for a certain project or amount of time," Covali tells Emerging Europe.
"We actually build within our company a team for our partner. We also help them grow and align to the cultural values of our partner companies."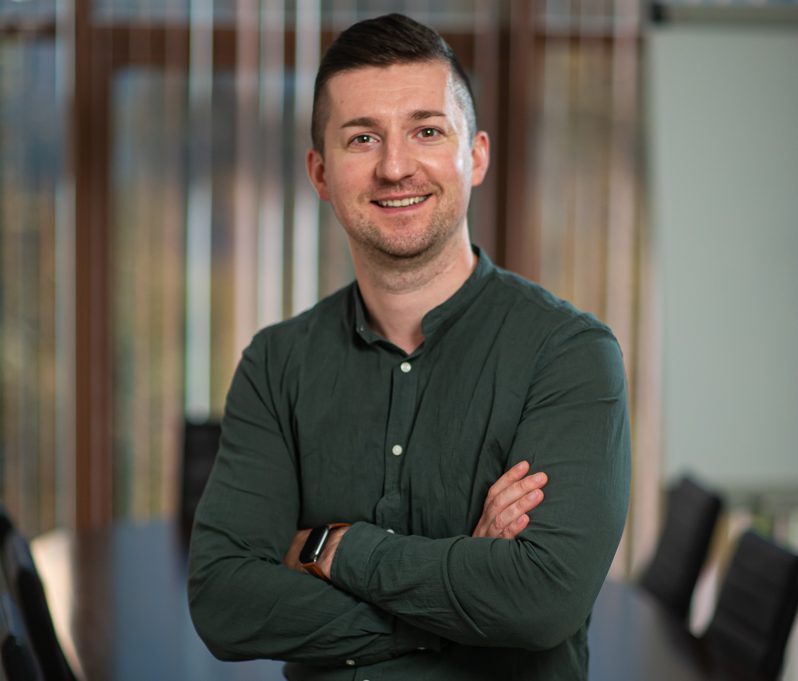 Team integration
In essence, while the teams are employees of Best4u in Moldova, they are tied to a single company and the start-up goes to great lengths to help integrate these teams with the company it provides work for.
That means that while the team may be located in Moldova, they are for all intents and purposes treated as a team member of the company that retains Best4u's services.
"We also let them [the companies] have their own policy of salary growth or on how you take holidays, of course aligned with legislation in Moldova. Basically most of the things they have in their HQ is aligned with the extended team they have here," Covali notes.
While in traditional outsourcing, actual workers may not share the goals and visions of the company they provide work for, with the extended team model things are different.
"Many product companies choose the extended model over outstaffing — it's your own people and your own company, so of course they will be focused on your own goals. I would call this the biggest advantage above everything," Covali explains.
In the beginning however, it was hard to convince people that the new model could work. After all, outsourcing is one of the most established forms of contractual work in the market, and has been for decades.
However, according to Covali, the company soon had a much better problem — how to actually filter those who are interested in working with them.
"We are guarded in what we do, because we don't want people we hire to work with a company which actually wants outsourcing or outstaffing. What we do is different and we are very picky in whom we will choose to work with," he says.

Perfect for start-ups
According to Covali, it is start-ups that can benefit most from extended teams. Several already work with Best4u.
"We helped these companies' grow and after two and a half years they are still with us, they are still growing, some of them having already hired their sixth of seventh person here," he explains.
Companies that offer services related to remote work have typically seen success during the Covid-19 pandemic and Best4u is no exception. As the pandemic related measured forced organisations to rethink how they work, many if not most have adopted flexible remote working schemes.
Of course, that trend is older than the pandemic, but the unprecedented situation accelerated the pace of change.
"The pandemic helped us expand our product and helped to get in touch with more companies. Companies started to believe more in people, in this bond and attachment between employee and employer. Since then we have doubled the number of clients, and the number of our developers," Covali notes.
So, after these success stories and a boost in client numbers, what's next for Best4u?
Covali says it's to become the best employer in Moldova.
"We want all of our partners to become the best employer under the roof of Best4u in Moldova. To offer the best culture, the best work conditions, the best coworkers and the best work-life balance," he concludes.
---
Unlike many news and information platforms, Emerging Europe is free to read, and always will be. There is no paywall here. We are independent, not affiliated with nor representing any political party or business organisation. We want the very best for emerging Europe, nothing more, nothing less. Your support will help us continue to spread the word about this amazing region.
You can contribute here. Thank you.