Private equity firms invested 2.95 billion euros into companies in Central and Eastern Europe in 2019, according to a Central and Eastern Europe Private Equity Statistics report from Invest Europe. The total sum represents a seven per cent year-on-year increase, with commitment to SMEs, start-ups and a maturing private equity and venture capital ecosystem the main drivers of the rise in investment.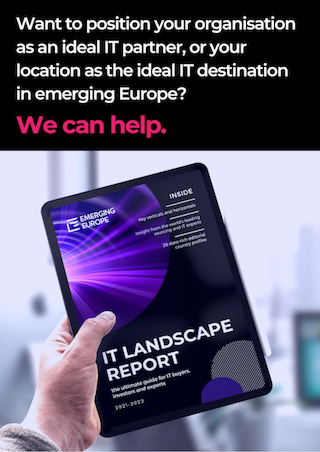 In 2019, 464 CEE companies received private equity investment, a 10 per cent increase from last year and an absolute record for the region.
Venture capital has also become much more active in the region, with the amount of VC investment doubling to 383 million euros in 2019, with 369 companies receiving this type of financial support.
Fundraising has increased too: 1.4 billion euros were raised by private equity firms in 2019, of which 631 million euros was raised by VC funds — 45 per cent of the total. Buyout funds represented 40 per cent, with the remaining 15 per cent coming from growth funds.
But according to Eric de Montgolfier, CEO of Invest Europe, there's still a lot of room for further growth.
"Across the region, private equity and venture capital is supporting innovation and business expansion, which in turn is driving economic growth and job creation," he says.
In a country-by-country breakdown of investment, Estonia is the largest recipient, with 23 per cent of all investment going to the Baltic country. Poland is right behind with 20 per cent and Romania a close third on 19 per cent.
About half of the investment was in the information and communication technology (ICT) sector, with start-ups trying to follow in the footsteps of successful tech leaders such as the Romanian-founded automation company UiPath and Polish online medical appointment platform developed by DocPlanner.
Tim Draper, a venture capital investor and founder of Draper Fisher Jurvetson, sees plenty of opportunity for investors in the region.
"It's very exciting," he said, speaking at a Virtual Private Equity and Venture Capital Conference — CEE Region, organised by 0100 Conferences and held on June 25. "In fact all of Europe is showing real spark for the first time in a long while."
"What's great about emerging Europe is that they are inspired and they all have smart funds, they all have access to the same information we get in Silicon Valley, so they can look and see they way everybody is thinking but they can can do so in a slightly different way. The say 'well, I can grab consumers in this new way, with my new technology.' That is fabulous," added Mr Draper
While 2019 has been a record year, Invest Europe expects growth prospects to remain very strong.
"Opportunity continues to revolve around a long-term convergence theme that started 30 years ago and creates high growth potential in local economies and among local companies," Robert Manz, chair of Invest Europe's CEE taskforce, tells Emerging Europe.
"Coupled with in-region competitive advantages and real ownership transition situations, there are many attractive deals to be done. This is expected to continue for the coming years and even decades," he explains.
However, while according to Mr Manz there has been great advancement in the development of the private equity and venture capital ecosystem in the regio, it is still under-penetrated and with significant potential for growth.
And according to Tim Draper, this potential has been noticed by Silicon Valley investors too.
"There are venture capitalists around the world that are looking for you […] there are plenty of venture capitalists ready to give you funds if you show them a technology that can be applied to a market."
—
Unlike many news and information platforms, Emerging Europe is free to read, and always will be. There is no paywall here. We are independent, not affiliated with nor representing any political party or business organisation. We want the very best for emerging Europe, nothing more, nothing less. Your support will help us continue to spread the word about this amazing region.
You can contribute here. Thank you.