Emerging Europe speaks with Aleksandr Sheremeta, co-founder and managing partner of DataForest, a firm helping companies use data to make better decisions, about the surge in automation and the importance of corporate culture.
That the Covid-19 pandemic has led to a big increase in the number of firms looking to digitalise and automate various aspects of their operations is no longer a secret.
Across the world, various reports and analysis have demonstrated that companies of all sizes have become all too aware that they could find themselves left behind if they do not embrace the digital revolution.
---
---
But according to with Aleksandr Sheremeta, co-founder and managing partner of DataForest, a Ukrainian firm helping companies use data to make better decisions, the knock-on effects of this trend could actually lead to a slowdown in automation, particularly in emerging markets.
"At the beginning of 2020 I read a McKinsey report which said that 65 per cent of firms were in the process of automation," he tells Emerging Europe.
"Now, that is up to 90 per cent. This is going to have a significant impact on the tech industry."
Sheremeta says that there is already an issue with the supply of CPUs and microprocessors, but that the biggest problem is likely to be a shortage of developers.
"Since automation took off there has been a surge in demand for developers. The cost of development is booming, because it is becoming increasingly difficult to find developers with the required amount of know-how. Everyone wants to be in IT right now because salaries are so high, but to reach the kind of level that serious firms need takes time."
Choosing the right partner
In short, these disruptive changes in supply and demand for software engineers will have a deep impact on global markets. This disruption makes choosing the right partner more important than ever, and DataForest is well positioned to take advantage.
"You need to know who your partners are," says Sheremeta. "Are the developers you are working with as capable as they claim?"
With a client base that spans four continents and tens of countries, DataForest primarily serves English-speaking businesses, across all sectors.
"When you are working with data, and automation, the business sector does not really matter," says Sheremeta. "The process is the same across all domains."
He gives an example of the kind of work in which DataForest excels: using data to optimise supply chains.
"A chain of pharmacies with around 2,000 branches came to us because they wanted to understand how they could make better use of the stock they had on hand," he says.
"So we created a model that showed them how to best distribute the thousands of different medicines they have around their stores, based on data analysis of where particular items were being sold."
But DataForest is about more than merely data, Sheremeta points out.
He adds that the firm also takes care of web development, using Python and React for custom marketplaces, SAAS, and in-house software tools.
"Working on automation we start from the data pipelines by collecting information or integrating with third party providers," he says, "Then we add the AI part and ultimately we wrap this all with a user interface to deliver web applications for internal or external customers. Last but not least comes the DevOps part, where we are experienced in cloud cost optimisation."
"By combining data science , web development and DevOps we are a good match for clients who are only starting their automation journey, and for those who are already on the way to business digitalisation."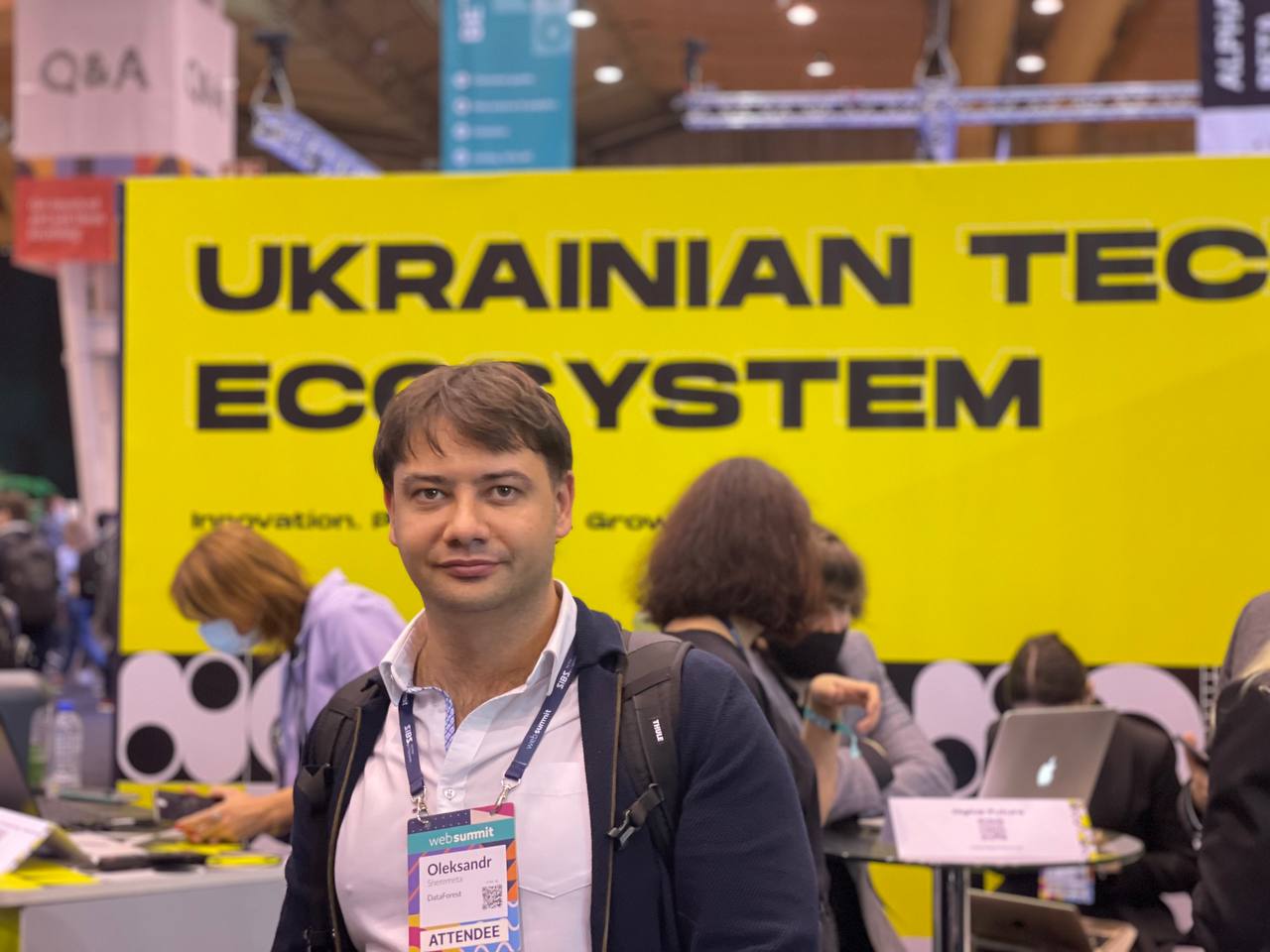 Corporate culture
Like his co-founders, Sheremeta's background is in banking: he was previously in charge of data analytics at the National Bank of Ukraine.
He says that DataForest, which has doubled in size to 40 people over the past year, and wants to do the same over the next 12 months, looks more like a consultancy than a typical outsourcing firm.
As he succinctly puts it: "We are delivering services rather than just selling heads."
What Sheremeta feels makes DataForest stand out is its understanding of corporate culture.
"There are three elements: interaction, flexibility and results," he explains.
"We mix teams, so that they communicate better. Communication is so important in the work that we do but quite often, IT people are not always the best communicators. We create a culture that helps build relationships.
"Then there's flexibility. Our clients demand it, so we need to promote the same values within your own company. We expect our employees to be flexible.
"And as for results, they must be the driver of everyone in the company."
Ukraine's IT revolution
Sheremeta is optimistic about Ukraine's future as an IT destination, one that it is not just about outsourcing at low cost but a home of innovative start-ups such as GitLab, which held a successful IPO on the New York Stock Exchange's Nasdaq index in October.
He is enthusiastic about the Ukrainian government's attempts to digitalise the country and move it up the value chain.
"The country is changing," says Sheremeta. "We currently have around 220,000 IT specialists and the number is growing by about 25,000 each year: that's significant growth. We also see the impact of IT in the economy, in its share of GDP.
"What's really encouraging is that we are becoming an innovator, not just a workforce: Gitlab's IPO shows the potential. Start-ups here are on the rise because the infrastructure for them is there."
He says that Ukrainian cities are creating ecosystems, hubs, sharing knowledge. Firms are collaborating with universities: DataForest has its own programme for junior developers to leverage their knowledge.
"This is all a significant shift for Ukraine," concludes Sheremeta. "It shows what IT can do."
---
Unlike many news and information platforms, Emerging Europe is free to read, and always will be. There is no paywall here. We are independent, not affiliated with nor representing any political party or business organisation. We want the very best for emerging Europe, nothing more, nothing less. Your support will help us continue to spread the word about this amazing region.
You can contribute here. Thank you.