I last took a flight, a two-legged trip from Tallinn to Bucharest (via Warsaw), on March 13. Friday the 13th, for what it's worth, two months ago. It was uneventful, only mildly unpleasant (both planes were relatively empty) and thankfully all over rather quickly.
For the past 20 years travel has been part of my job. At the beginning, travel would often be by train, which I enjoyed. I have always preferred trains, and still always look for feasible railway alternatives on any route I fly. Living in Bucharest there are precious few, alas. Even Sofia is nine hours away by rail.
Often, two decades ago, trips would involve a long-distance bus (which I most certainly did not enjoy). One overnight trip, from Warsaw to Vilnius, on a decrepit coach, complete with in-journey entertainment comprising endless action films playing at full volume, all narrated by the same dreaded Polish lektor remains a particularly painful memory.
Since the mid-2000s however, the prevalence of low-cost airlines and the need for as short a travel time as possible has meant that just about every trip I have taken has been by air. Most years I will take tens of flights. There have been some years when, if connecting flights are counted, the number has been in the hundreds. Last year was a far more reasonable 28.
Flying is unquestionably more pleasurable than taking the bus, but often only marginally so. As such, in the two months since my last flight I have not missed the chore of getting to an airport and getting on a plane. Don't get me wrong: I miss travelling, desperately. But I do not miss flying. In fact, if I never get on a plane again, I shall not complain.
Viewed through an objective lens flying is an abomination. The endless queues, the waiting around, the idiots.
The best airports are those which can make you feel as though they are empty. In some cases, that's because they often are empty. That's why flying from most of the major airports in the Caucasus is a joy, as passenger numbers are low. It's no wonder Baku Heydar Aliyev was once again chosen as the best in the region in this year's Skytrax awards (and 55th best in the world. Only two others from emerging Europe, Warsaw Frederic Chopin and Budapest Ferenc Liszt, made the top 100).
Best of all though are those tiny little airports that serve just a handful of flights per day, little more than glorified bus stations. Batumi in Georgia, for example. Arrive 45 minutes before your flight leaves and you will still have time for coffee. There's never anybody there.
Air travel will change post Covid-19, and not for the better. We are likely to see at least some health checks added to passport and security controls. Another queue. Another hour wasted.
There are likely to be other inconveniences too, quite literally.
Ryan Air's boss Michael O'Leary, announcing earlier this week that the airline would hopefully be operating at around 40 per cent of capacity again by July, suggested that queues for the toilets will be banned during flights and that passengers will have to request access to the loos from crew members. Back to school.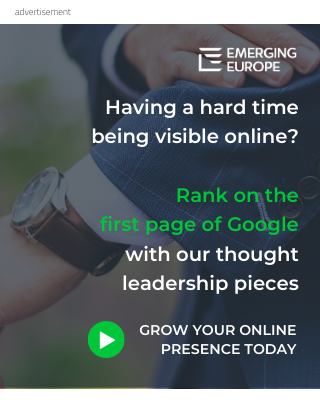 This crisis could be a chance to revolutionise air travel, to make it better, less stressful, less annoying, less toxic. Other industries are quickly realising that they need to up their game to survive. So far, airlines have done little more than moan and ask for government handouts. In my world, they'd be at the very end of the queue for state money, just behind real estate agencies.
The best we can hope for is that Covid-19 will make us look at the question of whether we actually need to travel for business at all. Often, we don't. Meeting people face-to-face is sometimes unavoidable, and worthwhile. But we can fly smarter: we can limit the number of trips we take and use our time on those trips better. One trip to meet 20 people, as opposed to 20 trips to meet one at a time.
As recently as March it was perfectly normal to fly from, say, London to Frankfurt and back in the same day. In the new normal, that will not be desirable, nor even possible. If a three-hour journey suddenly becomes four as a result of longer queues caused by social distancing, then lots of business travelers are going to think twice about whether or not they really need to take that trip.
Then there's leisure travel. The cost of flying will go up. This may be no bad thing: it needs to, although the cost of rail travel needs to come down to compensate. But the days of return tickets from London to Rome for 4.99 euros, or even less, must come to an end. Indeed, now would be the perfect time to introduce minimum pricing: perhaps 50 euros for a one-way flight, 75 euros for a return. The market may bring this about anyway. It's not too expensive for anyone who really wants to travel, but it's enough to make people think twice before jumping on a plane to Amsterdam simply for something to do at the weekend. Amsterdammers – who have seen their city returned to them in the past two months – would appear to agree.
Back in March the Political Ecology Network argued that "even if the Covid-19 crisis ends relatively soon, we cannot afford to return to levels of travel experienced previously, particularly by the wealthiest segment of the world's population. This is not only because of the social unrest overtourism has provoked, but also because of the industry's environmental damage (including climate change as well as pollution and resource depletion) which were already beyond unsustainable."
It is easy to forget that it was only 15 years ago that the amount of flying we now accept as perfectly normal started to become so. A reset is well overdue.
—
Unlike many news and information platforms, Emerging Europe is free to read, and always will be. There is no paywall here. We are independent, not affiliated with nor representing any political party or business organisation. We want the very best for emerging Europe, nothing more, nothing less. Your support will help us continue to spread the word about this amazing region.
You can contribute here. Thank you.