We can in all reasonableness expect a vaccine against Covid-19 to go into general production by the end of this year, perhaps far sooner. What we can never alas expect to see is a vaccine against utter stupidity.
The number of people infected with coronavirus across emerging Europe remains relatively low compared to most western countries. The region's highest number of deaths per one million people is in Estonia, at 31, far lower than in countries such as Belgium (where it is 501/1M), Spain (466/1M), Italy (391/1M) and the UK (237/1M).
There may be several explanations for the low numbers, but the decisive one seems to be the speedy move to enforce strict lockdown measures. Border closures and restrictions on movement and gatherings were introduced much earlier than in countries further west. A concerted effort to persuade citizens to wear face masks may also have helped.
It has also been suggested that eastern Europeans may be less susceptible to coronavirus infection given the prevalence in the region of the anti-tuberculosis BCG vaccine, but this theory has yet to be peer-reviewed and is far from being proven correct with any degree of certainty.
It is therefore far more likely that the more prosaic explanation – that coronavirus arrived later in emerging Europe, allowing the countries of the region to learn from the mistakes of Italy and institute lockdowns when there were just a handful of cases – has contributed most to the relatively successful way in which the virus has been contained.
This relative success however has fed the idea (at least in more conspiratorial and less well-educated circles) that the threat posed by Covid-19 has been overstated from the very beginning and that there was never any need for lockdown at all. Ergo, all restrictions on personal movement, on commerce and on public life in general should be lifted immediately.
The most vocal advocate globally of what we might call the It's not turned out as bad as some people said theory is US president Donald Trump, who at the weekend was criticised by Jay Inslee, the governor of Washington state, for supporting protests against stay-at-home measures, saying that such messaging from the president was "dangerous".
In emerging Europe, the leading proponent of the theory is the remarkable president of Belarus, Alexander Lukashenko.
On April 13, Lukashenko argued that no one in the country was dying or would die of the disease. "Nobody is going to die of coronavirus in our country. I'm announcing this publicly. It's my firmly held conviction," he said.
So far, 47 people have died in Belarus of coronavirus, although Lukashenko disagrees: he claims that patients who have Covid-19 die of previously existing chronic illnesses, and that coronavirus only creates an environment in which those conditions develop faster.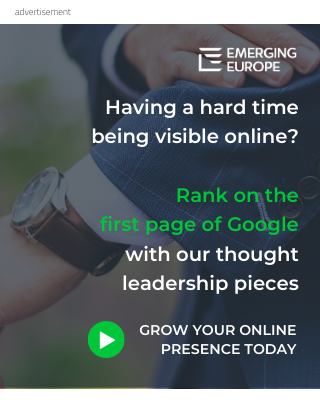 In Romania, a senator and former prime minister, Calin Popescu Tariceanu, currently the leader of the ALDE party, said last week when voting against the extension of lockdown measures that "there are some counties in Romania where the virus is almost non-existent".
He appears not yet to have made the link between lockdown measures and the prevention of further contagion. Is it that difficult? Or is there simply a political unwillingness to recognise facts?
Whatever the reason, such statements are stupid and, as Governor Inslee points out, dangerous. The facts are clear: until there is a viable vaccine, there is no way other than social restriction to stop the spread of the virus. Of course, whether full lockdown is feasible to maintain for many months is debatable, and it is possible that some countries may fluctuate between rigid and less rigid measures for some time. Czechia and Poland have already begun to relax some restrictions: Czechia has a timetable that could see all businesses (including bars and restaurants) reopen by the end of June.
However, Czechs have also been warned by their health minister that they should expect to take their holidays at home at this year, and any new spike in case numbers will see restrictions put back in place very quickly.
There is also the question of what happens when a vaccine does become available. While most anti-vaxxers have been very quiet over the past few weeks (they are, after all, getting a preview of their vaccine-free world) they can be expected to once again leap into action the moment the idea of mass anti-coronavirus vaccination is mooted.
Serbian tennis star Novak Djokovic has already said that his opposition to vaccinations may get in the way of his return to competitive tennis.
"Personally I am opposed to vaccination and I wouldn't want to be forced by someone to take a vaccine in order to be able to travel," the world's leading tennis player said in a live Facebook chat with several fellow Serbian athletes at the weekend.
Besides proving – not for the first time – that sporting prowess and common sense do not go hand in hand, Djokovic raises an issue that has yet to be discussed at either national or international level: what should be done with those who refuse vaccination?
We probably have a few months to consider a more measured answer, but I presently fail to see any option beyond issuing some kind of card to those who have been vaccinated, allowing their free movement, while keeping the non-vaccinated out of public life.
And yes, that will include tennis tournaments.
—
Unlike many news and information platforms, Emerging Europe is free to read, and always will be. There is no paywall here. We are independent, not affiliated with nor representing any political party or business organisation. We want the very best for emerging Europe, nothing more, nothing less. Your support will help us continue to spread the word about this amazing region.
You can contribute here. Thank you.