Whereas the UK's prime minister, Boris Johnson, has been able to use his own illness and the birth of his sixth or seventh child (nobody appears to know the exact number) as distractions from his government's appalling handling of the Covid-19 pandemic, Romania – lacking a critically-ill president or prime minister with a pregnant young girlfriend (at least, as far as we know) – resorted to some time-honoured tactics last week (all but announcing an imminent Hungarian invasion) in order to provide its people with some welcome light relief from their own fight against the pandemic.
And what a highly amusing interlude it turned out to be.
Firstly, there was the gusto, bravado and just about every other kind of o which surfaced from nowhere in an out-of-character address delivered by the usually mild-mannered schoolteacher who serves as Romania's president, Klaus Iohannis (pictured above).
"While the government and I are fighting for the lives of Romanians, fighting to rid the country of this pandemic, the PSD, the great PSD, is fighting in the secret offices of our parliament to give Transylvania to the Hungarians. What did Viktor Orbán promise you in exchange?" he said.
Give Transylvania to the Hungarians! What words! Few phrases in Romania can mobilise the nation faster than give Transylvania to the Hungarians.
Mr Iohannis was referring to a proposal from two members of the UDMR, a party which represents Romania's Hungarian minority (or some of them at least: its support is in long-term decline) that would grant a modicum of autonomy to a region of Romania known as the Szekely Land (Ținutul Secuiesc in Romanian; Székelyföld in Hungarian).
Szekely Land – where Hungarians form a majority – is part of the historical region of Transylvania.
Under the proposal, the Szekely Land would have the right to pass some of its own laws and manage its own finances, while Hungarian would become a second official language in state institutions.
On April 28 the proposal – put forward months ago – was tacitly adopted, without a debate or vote, in Romania's lower house of parliament, which is controlled by the Social Democrats (the PSD), now in opposition but until last November the country's ruling party.
Cue outrage across Romania, where the word autonomy is as filthy and threatening as they come (far more so than coronavirus). Never mind that the proposal would still have to be debated (and voted upon) in the Romanian senate, where it would stand no chance of being passed, the outrage was immediate and so was the nationalist reaction.
Forces were swiftly mobilised, and senators armed with votes bravely rejected the proposal (quelle surprise!) 126 to 9 on April 29, killing the autonomy law dead. (Well, at least until it is yet again revived by a couple of chancers from the UDMR and the whole circus starts again).
"From next year, we'll be celebrating the Union on April 29," joked Teodor Tita, news director at Europa FM, a radio station, referring to the Union of Transylvania with the rest of Romania, declared on December 1, 1918, and since 1990 celebrated as the country's national holiday, marked with a Cold War-style parade of soldier boys and military hardware through the streets of Bucharest.
The official version of Romania's history insists that on that great day in 1918, Transylvania's finest gathered at the town of Alba Iulia and by unanimous vote decreed "the unification of those Romanians and of all the territories inhabited by them with Romania." The next day, a Romanian-led Transylvanian government was formed, and on December 11 Romania's king, Ferdinand, signed a law formally uniting Transylvania with the rest of the country. They lived happily ever after.
Now, while that version of events is broadly true (except for the happily ever after part) it does leave out a rather pertinent point: the Alba Iulia decree was just that, a decree, a declaration. Had negotiations at Versailles (and later Trianon) not gone Romania's way, the declaration would have remained a meaningless piece of paper. (In fact, negotiations did not go all Romania's way: the territory which eventually became part of Romania under the Treaty of Trianon was smaller than that claimed by the Alba Iulia declaration).
What's more, as of December 1, 1918, the Romanians were not fully in control of Transylvania. As the Romanian army pushed into the region from December 10, they were met with resistance by remnants of the defeated Hungarian army. Skirmishes became all-out war, which Romania decisively won (so much so that for four months of 1919, the Romanian army occupied Budapest, doing away with Bela Kun's short-lived Hungarian Soviet Republic in the process).
As such, Trianon (signed on June 4, 1920, and still considered by many in Hungary as a national tragedy) is legally a far bigger deal than December 1, and with its 100th anniversary fast approaching, tensions are running high. Romania and Hungary were already embroiled in a diplomatic spat before this latest storm in an autonomous tea cup, a spat brought about 10 days ago by the Romanian ambassador to Budapest's open declaration of support for an opposition Hungarian MP, whose microphone had been cut by ruling Fidesz party MPs while she was speaking in parliament. Hungary's foreign minister, Péter Szijjártó, called the intervention of the ambassador, Marius Lazurcă, "hysterical".
The Hungarian MP in question, Timea Szabo, had been questioning the motives behind Hungary sending medical aid to help fight Covid-19 in, you've guessed it, the Szekely Land. The motives were political, not humanitarian, she said, designed to curry favour with Hungarians living in Romania (many of whom can vote in Hungarian elections).
She has a point. And, amidst all the bluster, so does President Iohannis.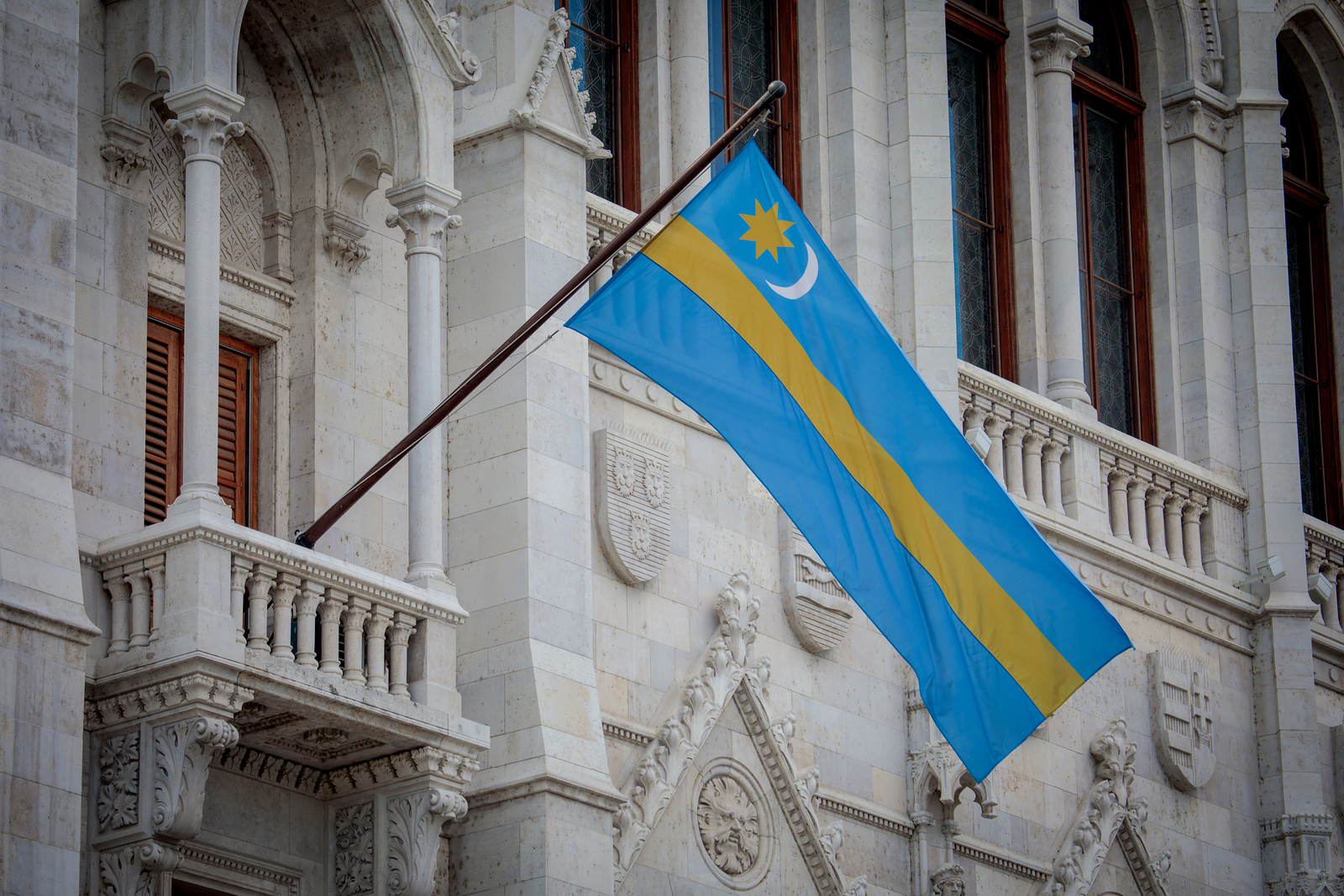 For years, Hungary's government has been quietly funding an NGO, the Transylvanian Media Space Association (Erdélyi Médiatér Egyesület), tasked with buying up media outlets in Romania.
Last summer, an independent Romanian investigative news portal, PressOne, revealed in a report that the NGO had received a fresh round of 1.9 billion forints (around six million euros) in funding, following on from an earlier tranche of 1.45 billion forints in 2017. The money has been used to systematically buy stakes in Hungarian-language media outlets in Transylvania.
"In practical terms, the Hungarian-language press in Transylvania is now dependent on money sent by [Fidesz leader and Hungarian prime minister] Viktor Orbán for its survival," the report claimed.
Ironically, the increase in influence of Fidesz in the Transylvanian media has come primarily at the expense of the UDMR. Long under fire for its role as an enabler of the notoriously corrupt PSD, in last year's European elections the UDMR came within a whisker of failing to meet the five per cent threshold required to send MEPs to Brussels. Only a suspiciously large number of votes in staunch PSD areas (where few, if any, Hungarians live) allowed the UDMR to squeak over the line, with 5.26 per cent of the vote.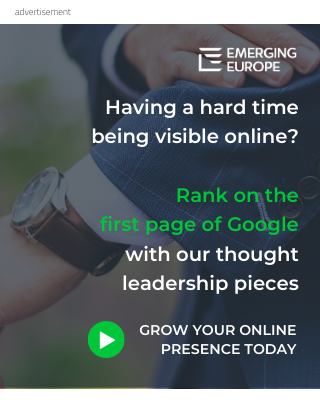 The weakening of the UDMR as a credible political force, capable of little more than rattling nationalist cages, creates a vacuum that Fidesz has not been slow in attempting to fill. The further influence in Romania of what is Europe's most authoritarian and quite frankly nasty ruling party is an unpleasant prospect for just about everyone, not least for Romania's Hungarian minority.
However, none of this means that we should ignore (or excuse) the knee-jerk reaction that takes place in Bucharest every time the word 'autonomy' gets mentioned.
(By the way, should you ever be wandering the streets of the Romanian capital and, on a whim, suddenly decide that you fancy hearing the Romanian constitution recited to you, simply say autonomy in a loud voice. Chances are that you will immediately hear the dulcet sound of a million voices in unison declaring that, "Romania is a national, sovereign, independent, unified and indivisible state": the first line of the country's current constitution).
The perceived threat of autonomy – to any degree – for Szekely Land is the reason why Romania (along with four other EU members: Cyprus, Greece, Spain and Slovakia) still stubbornly refuses to recognise the independence of Kosovo. Mustn't give those meddling Magyars ideas, is the logic.
All well and good, but the real concern in Bucharest is not limited to Magyars. Should Szekely Land get to take a few decisions on its own perhaps Dobrogea, in the southeast of the country, might think about doing the same. Or the Banat in the west, or Moldavia in the north, or the rest of Transylvania. (Transylvania, by the way, originally had a great deal of autonomy until Ferdinand did away with it in his 1923 constitution. Iuliu Maniu, Transylvania's de facto governor and later Romania's prime minister, was furious and never forgave the king. Best not to mention that though, nor the fact that universal suffrage was also in the Alba Iulia declaration: that too would be mysteriously forgotten by the writers of the 1923 constitution, and it was not until 1939 that women received the vote in Romania).
But back to the matter in hand. Like many before them, what really irks today's politicians (of all stripes) in the Romanian capital is the frightening, terrifying idea that somewhere in Romania, someone – Romanian, Hungarian, German, Spanish, Greek, Mongolian or Martian – might one day have the power to take a decision without having to politely ask for Bucharest's permission first.
Imagine that.
Killing stone dead the idea of autonomy for Szekely Land also kills stone dead (without it needing to be said) autonomy for any other region of what is one of the most heavily-centralised states in Europe.
All power must reside in Bucharest. It will take a brave Romanian politician to ever suggest otherwise.
—
Unlike many news and information platforms, Emerging Europe is free to read, and always will be. There is no paywall here. We are independent, not affiliated with nor representing any political party or business organisation. We want the very best for emerging Europe, nothing more, nothing less. Your support will help us continue to spread the word about this amazing region.
You can contribute here. Thank you.