For Poznań, Poland's fifth largest city, 2016 was a fantastic year. Not only were 1,700 new firms set up, taking advantage of the city's convenient location between Warsaw and Berlin, but also Poznań attracted more tourists — the number of overnight stays skyrocketed by 18 per cent. In addition, the manufacturing and retail sector grow by nine and thirteen per cent respectively, labour productivity increased by six per cent and unemployment didn't even reach two per cent — the lowest in Poland. 
"The low regional unemployment rate reflects the demand for educated students from the city's world class academic institutions. It's also a vibrant and expanding hub of economic activity, supporting a wide range of industries. In fact, Poznań acts as an ecosystem of high quality professional services, generating a dynamic business environment," Kerry Hallard, President of the Global Sourcing Association (GSA) tells Emerging Europe.
"This is one of the best places to do business in Poland, because it's right in the middle between Western Europe and the centre of Poland," says Bartłomiej Buszczak, CEO of BCC.
A window to the world
Location was also the main reason why Volkswagen chose Poznań over Warsaw in 1993. "Volkswagen Poland exports a large proportion of its cars to Germany and the capital of Greater Poland is very well connected with this country, both by highway and railway," says former Volkswagen brand director for Poland, Wojciech Tomaszkiewicz.
"We have flights to Ukraine and Israel. We are in discussion to open connections with Amsterdam and we are considering creating new ones with Zurich and Vienna for business purposes," says Jacek Jaśkowiak, Mayor of Poznań.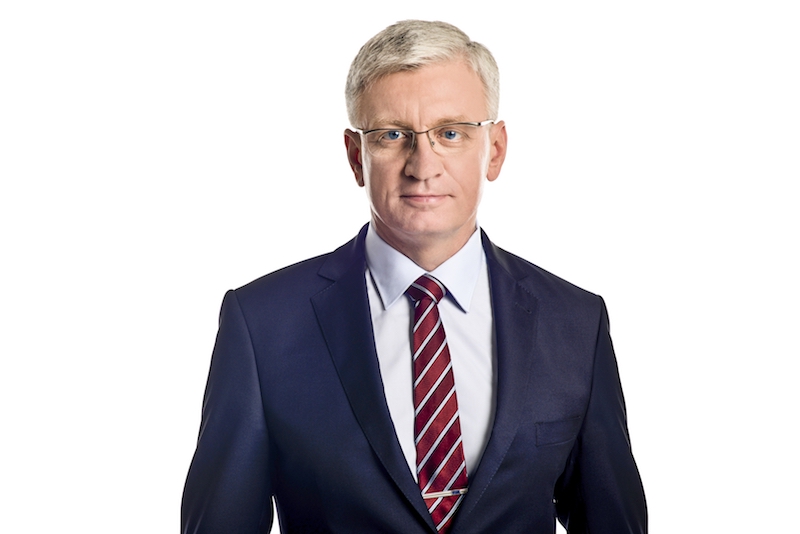 Radek Mierzejewski, director of DFDS Poland, which established a shared services centre (SSC) in Poznań and now employs 200 people there, says that flight connections with Denmark also played a crucial role in their choice of the location.
The city's Mayor understands that Poznań didn't develop as quickly, back in the 1990s, as the most dynamic cities across the country.
"However, the capital of Greater Poland is re-engaging with its traditions now. Its inhabitants have always had an entrepreneurial spirit. The city has been home to international trade fairs for almost 100 years. Even during the communist era, it was a sort of window to the Western world," notes Marcin Przyłębski, Head of the Investor Relations Department at the City of Poznań.
Even though most international corporations have decided to establish their headquarters in Poland's capital city, some companies, such as the French supermarket chain Intermarché and the British pharmaceutical company GlaxoSmithKline (GSK) have chosen Poznań. Amazon also established a large distribution centre in the suburbs of the city, in 2014, but Volkswagen is still probably the biggest investor in the local economy.
"Among other things, we produce engines for cars in Poznań and around as well as the Caddy, Transporter and Crafter models," says Volkswagen's Mr Tomaszkiewicz.
"There are also Modertrans and Solaris, producing modern trams and buses in Poznań County," says Mayor Jaśkowiak, emphasising the significance of the automotive sector: this is right next door to another industry that is growing fast: IT and business services, which have both human resources and infrastructure in place.
The IT hub
Beyond.pl is a good example here. "It is the only one in the country to be certified with the highest level of data centre certification standards — Rated 4 accredited by the American National Standards Institute. This provides our customers the guarantee of working without any possible failure. Our data centre suits the needs of very sensitive sectors such as insurance and banking. It has a capacity of 50,000 servers, one being enough to store the whole library of the Congress," says Michał Grzybkowski, CEO of Beyond.pl.
Mayor Jaśkowiak says that Poznań is prepared to provide IT services to the biggest corporations. "Right now, there are 13,000 people working in the modern services sector but we expect an increase by 5,000 within two years. If a client needs very high skills in this branch, he will find it in Poznań," concludes the Mayor. It is not a coincidence that the online selling platforms Allegro (which prevented eBay from becoming a major player in Poland) and OLX were established in this city.
BCC is another example of a company demonstrating the tremendous capacity of the capital of Greater Poland in the IT area.
"We provide services related to SAP systems. We implement enterprise resource planning (ERP) solutions for a variety of international clients," says BCC's Mr Buszczak.
The enterprise also develops software based on Java and .net tools. While it began its activity 20 years ago, it now employs 350 people and has carried out 1000 projects for national and foreign customers.
Poznań is also the place where GSK has its IT centre. "It delivers global services to all GSK employees and the fact is that there are more and more projects that are being directed from this city. We had to expand the number of employees from 26 in 2005 to 650 today," explains Sebastian Drzewiecki, the head of the Business Services Centre.
When it comes to DFDS' shared services centre (SSC) in Poznań, "it started with transactional duties such as accounts payable and accounts receivable, but it now provides more complex services. We are looking to become a centre of excellence," says its head Radek Mierzejewski.
A great pool of talents
Such centres of excellence wouldn't be possible without a labour force. That is why Mirantis, one of the five largest cloud computing employers worldwide, has an R&D centre in the city.
Beyond's Mr Grzybkowski stresses that programmers from Poznań very often place in the top five, in international competitions such as Google's Code Jams. Mr Tomaszkiewicz adds that the people of Poznań are committed, solid, punctual and engaged.
The City of Poznań's Mr Przyłębski claims that those high skills result from the fact that Poznań is an academic city. Not only does it have 32,000 graduates but its universities are also very highly ranked. "Universities work with a growing number of companies. It's proof that they are open to the needs of business circles, especially in the SSC/BPO sector," he adds.
"That cooperation takes multiple forms in the shape of several institutions, but the main one is the 'Partner Club'. It was established in 2003. We organise job fairs during which students can take traineeships. Some courses at our university are delivered by businessmen. We also instituted what we call "open lectures," says Professor Maciej Żukowski, Rector of the Poznań University of Economics and Business (UEP).
Corporations acknowledge that some effort has been made but improvement is still needed. "Academies need a better understanding of what our industry requires: language knowledge, technical skills and a client service approach," says DFDS' Mr Mierzejewski.
Rector Żukowski also understands there is a great deal of competition for employees in the city. At the same time, companies are still able to find employees, as BCC's Mr Buszczak says "In my company, many people from smaller towns come to Poznań to study and they very often stay there after graduation,"
What is more promising, the decline in the number of inhabitants, observed in the last years, has almost ceased in Poznań.
Also, more and more foreigners are deciding to work in the city. Mr Buszczak speaks of Ukrainians employed in his company, Mayor Jaśkowiak adds Spanish and Portuguese people, and GSK's Mr Drzewiecki has workers from France and even Brazil and Mexico.
"I can make a comparison with the Warsaw labour market because one of my other companies has a branch in the Polish capital. It is extremely difficult to find skilled people there, at competitive prices, and their competences are lower in my view," argues Beyond's Mr Grzybkowski.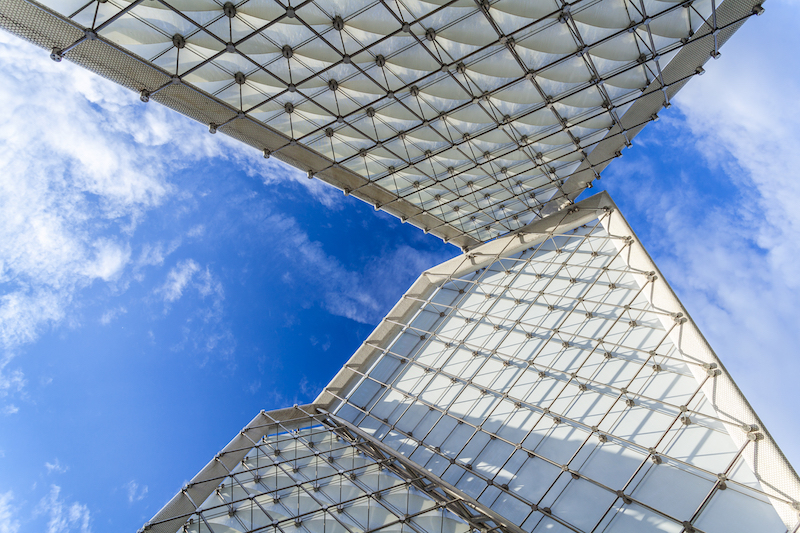 Changing challenges into benefits
The inhabitants of Poznań are satisfied with the quality of life that the city offers, emphasising the easy access from residential areas and offices. At the same time, it is big enough to offer a rich range of cultural activities, nice restaurants and landmarks.
As far as office buildings are concerned, the city is very well prepared and new developments are popping up around the city centre where there is still a lot of room.
"The business services' sector is an important driver for modern office building developments in this city". We have just completed a building which is 24,000 square metres large and we are now preparing a development project of about 100,000 square metres," Łukasz Kaleciński, Regional Director at Skanska tells Emerging Europe.
"Poznań can leverage the success they already have, but there has to be a concerted effort; not just at the local level but also at the national government level. There needs to be a much greater appreciation for what the new industries do and what it means for a city such as Poznań, where we are situated," highlights DFDS' Mr Mierzejewski, emphasising the growth the city has achieved.
Where is Poznań aiming now? Mayor Jaśkowiak predicts a bright future for the capital of Greater Poland.
"We want Poznań to be like Solaris. This company made the bold choice to go to electric buses, ten years back, while competitors such as Mercedes were investing in diesel. The result is that Solaris now has a 14 per cent share in the German market. We also had a challenge to face a few years ago because we were lagging behind, as we were not part of the first wave of BPO investments. Because it is only now that corporations are moving to us, we are investing in new architecture and we offer sophisticated buildings with the highest possible standards. We are like Copenhagen and Eindhoven, transforming our former liabilities into assets," concedes the Mayor.