Large cities have been on the radar of foreign companies that are looking to outsource in Poland, for several years now. With its academic potential, IT traditions and proximity to the large pool of talent in Ukraine and Belarus, Lublin is an interesting alternative.
Lublin is a very young city with a population of 350,000 and twice as many inhabitants in the metropolitan area, more than half of the city's inhabitants, aged under forty. Additionally, one out of five of those young persons is a student.
The heart of Europe
"Lublin is well positioned to lay claim to being the gateway for the outsourcing community, to Eastern Europe and Asia," Kerry Hallard, president of the Global Sourcing Association (GSA), assures Emerging Europe. "It's refreshing to see outsourcing alternatives emerging in what is becoming an increasingly saturated, and therefore expensive, Polish delivery market. This can only help continue to drive up standards in outsourcing, as well as to keep costs competitive," she adds.
"One of the main reasons why we chose this city is that it is much closer to Warsaw than Krakow is," explains Michał Wierzbowski, director of the Shared Service Centre at Orange Polska, whose company debated which city to choose, about a decade ago.
"Lublin has the ambition to be a keystone in this part of Europe, it is a city at the crossroads when it comes to its administrative, cultural, economic and academic functions," argues Lublin's Mayor, Krzysztof Żuk.
It is true that Lublin is located less than 800 km from Berlin, Prague and Vienna to the West, and 600 km from Vilnius, Minsk and Kyiv to the East, which puts it truly in the heart of Europe. However, the geographical position is not the city's only asset. It also has a very rich history of openness.
"Lublin always has been a meeting point between East and West. We have this melting pot in our genes. In the past centuries, Lublin's economy was built by Catholics, Orthodox Christians, Evangelists and Jews, whose companies flourished here," argues Mr Żuk.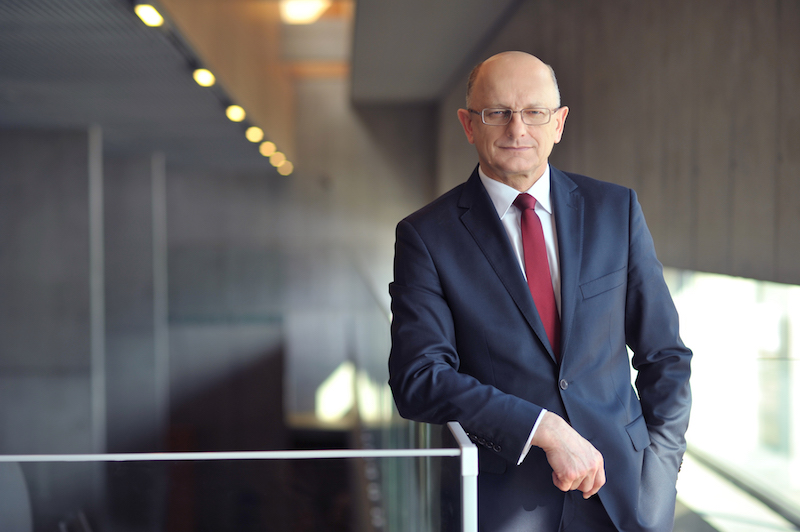 Wind of change
The post-war decades of communism impeded the development of entrepreneurship and, after 1989, a gap appeared in the economic growth between some dynamic cities such as Warsaw, Kraków and Wrocław, and some less vibrant towns, such as Lublin.
"Before the current mayor came to power, in 2010, the city didn't invest in sectors of the future such as IT and BPO," says Marek Drob, Service Delivery director at Billennium.
The real breakthrough happened seven years ago, although there were some forerunners.
"We established our centre in Lublin ten years ago. The local authorities were not even aware of what was going on. They only understood later that they had huge potential in this industry," smiles Michał Wierzbowski.
Now, the city hall has a vision of Lublin's future development.
"We launched a two-dimensional strategy. The first axis was about laying down foundations to catch up to other cities which have become smart cities: promoting business opportunities, citizen's participation and building infrastructure. The second is about creating mechanisms to possibly even overtake the top Polish cities. So, we encourage foreign students to come here to foster multiculturalism, and we are trying to increase the quality of life. This is a springboard to becoming leaders of the future. We want to follow the example of Leipzig in Germany," outlines Mariusz Sagan, Head of the Strategy and Investor Relations Department at the City of Lublin.
Room for more
Mayor Żuk believes the city has chosen to develop modern business services and fosters creativity to the benefit of companies.
"All the investments we make are tailored to support our 2020 development strategy," he explains. "Lublin received about €400 million worth of EU funds between 2007 and 2013. We also received some funding from the European Investment Bank and the Council of Europe Development Bank. What's more, in 2014 for instance, 34 per cent of our budget expenses were investments. We not only completed "hard" investments but also "soft" projects to activate citizens," he adds and lists the ring road, electric busses and an airport as examples.
"We chose Lublin for investment partly because of its airport. There are even two low-cost airlines operating flights from the UK to this city," confesses Stella Donoghue, the founder of Donoghue Consulting and former Managing Director of Phlexglobal Ltd., which opened a BPO centre in the city a few years ago.
Altogether, there are flight connections with five airports in the UK and other connections with the Nordic countries, the Netherlands, Spain, Germany, Greece and, soon, Israel. Other investors emphasise the fact that there will soon be an express road connecting Lublin to Warsaw, which will cut the travel time between the two cities to one and a half hours.
"We now need to have exogenic growth. We are open to Western Europe, to Warsaw and to our Eastern neighbours," City Hall's Mr Sagan tells Emerging Europe.
"I was in touch with the local authorities and other organisations in Lublin before launching our branch there. They were very helpful. They organised a session, with a tour, to show the business potential of the city just for me," recalls Ms Donoghue.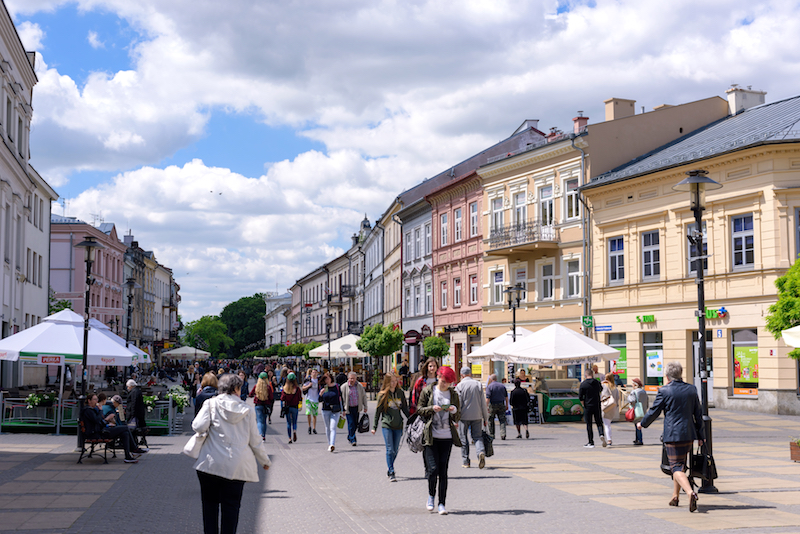 On the horizon
Which sectors is Lublin particularly prepared for?
"Business services, business process outsourcing, shared services and IT outsourcing for industries such as banking, finance, and insurance," Lublin's Mr Sagan says.
Wiktor Doktór, President of ProProgressio, believes that Lublin is the heart of business services in Eastern Poland. "It is the biggest outsourcing destination and has large potential for further growth," he says.
"BPO is one of the sectors of the future and it will grow in Lublin. Working in this sector used to have a bad reputation because people thought that it meant having an unskilled job in a call centre. But more recently they've realised it is much broader and that you can make good money in this industry," assures Zbigniew Pastuszak, associate professor and Dean of the Economic Department at Marie Skłodowska-Curie University (UMCS) of Lublin.
There are already almost 8,000 people working in the BPO/SSC/ITO industry. PKO Bank Polski, Orange and Generali are just some of the companies which chose to locate one of their large centres in the city.
Jarosław Diatczyk, Head of DataArt's R&D Centre providing outsourcing solutions and IT consulting services, which was established in 2014, says he is very satisfied with the choice of the city because it is a good base for the sector. There are increasingly more local BPO companies, which demonstrate that there is a highly skilled workforce.
One of them, eLeader, which is an enterprise providing SFA/FFM applications to manage mobile sales forces, offers solutions which are currently implemented in 90 countries. Its spinoff, Finanteq, is specialised in Fintech.
"We are one of the most successful businesses in the country. Our applications are used around the world, even in the Middle East. We operate three of the main banks in Kuwait," says Artur Małek, Finanteq's Marketing Manager.
"Before we started operating in Lublin, we had 1,200 people working in Finance and Accounting, who were spread out all over Poland. Thanks to our relocation to this city, we have managed to rationalise all our processes and we have reduced the workforce to 650 employees," underlines Orange's Michał Wierzbowski.
The teams are not only efficient but also successful, and not only in Poland. For example, the Orange local department has got awards for best services and its work has been recognised both externally and internally. Finanteq won the Citi Mobile Challenge during, which it was competing against 700 start-ups from over 100 countries. 
A pool of talents
The workforce is Lublin's special resource. It is "young, vibrant and talented," according to GSA's Kerry Hallard.
Ms Donoghue also believes that the city has a "ready supply of talent. We were really impressed by the quality of the candidates," she says.
The universities represent one of the keys to ensuring this skilled labour. There are over 5,000 students in IT-related programmes. The number of Finance and Accounting students recently exceeded the number of Management students because young people realise where the city is heading.
"There is a lot of fruitful cooperation between businesses and universities. We are running some common programmes and modules with local companies, to adapt to their needs," explains UMCS's Professor Pastuszak.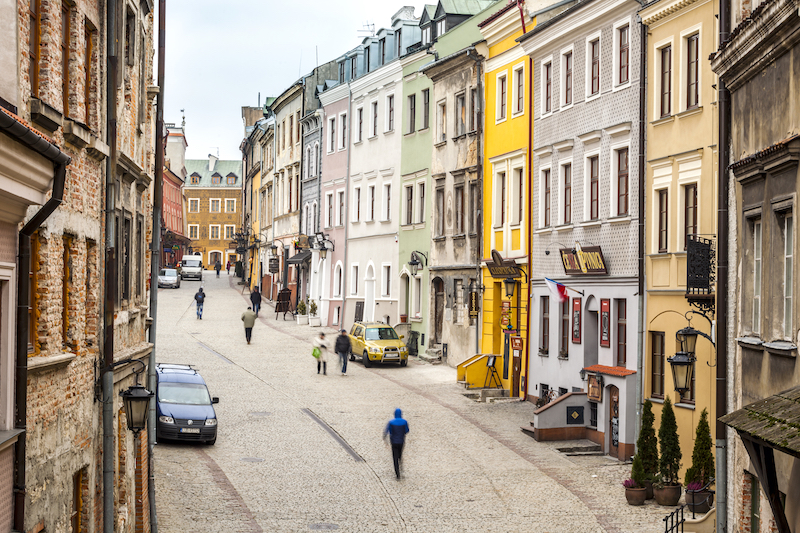 Looking for lower labour costs was also what pushed Phlexglobal to choose Lublin.
"Even though they are skilled and the unemployment rate is low, there is no shortage of workers. If you need 200 people, you will find them and keep them. The attrition rate is very low, while in other cities such as Krakow, it can reach 50 per cent," asserts Orange's Mr Wierzbowski.
The city's proximity to Ukraine and Belarus makes Lublin attractive for potential workers from these countries. Local authorities say that they often come for study and then stay to work there. Some of the best alumni of Ukrainian universities come to Lublin to seek career opportunities. Even though they are more competitive than Polish workers in some sectors, highly qualified foreign workers often ask for higher salaries than the local population according to some employers who prefer to remain anonymous. Some Ukrainians have complained about the higher level of taxes in Poland which discourages them from moving to the country.
High life quality
"The atmosphere is much better here than in large cities like Warsaw. You don't feel this corporation pressure. This makes people more creative," says Finanteq's Mr Małek, as the relatively small size of Lublin enables workers to get to the office in less than 20 minutes.
"This city used to be horrible when I first came, here years ago. Now, it has nice buildings, parks, cycle paths and brand new sport facilities. The quality of life is higher than in Western Poland," explains DataArt's Mr Diatczyk, who was born in Kyiv and moved to Poland to study.