Tech Nordic Advocates is Northern Europe's largest and only pan-Nordic/Baltic (not-for-profit) tech/start-up ecosystem network. Its community includes over 800 start-ups, scale-ups, entrepreneurs, investors, mentors, hubs, accelerators, corporates and policy makers, who work together to stimulate Nordic/Baltic start-up, scale-up and tech sector growth. Emerging Europe speaks to its founder and chair, Jeanette Carlsson.
Having worked closely since its foundation with Tech London Advocates (TLA) – London's influential private-sector-led network of 7,500 tech sector leaders – Jeanette Carlsson witnessed first-hand the impact TLA was having on the London tech sector and start-up landscape. One of the most inspirational women in tech, who is also CEO of newmedia2.0, a leading independent innovation and growth partner for pioneering organisations, government, diplomatic advisor and tech start-up/scale-up advisor to the EU and leading accelerators– she realised that the Nordics, and Baltics, faced the same challenges.
"TLA was set up to address the fragmentation and lack of a proper ecosystem that could join up the tech/start-up landscape," she says. "It was clear that the Nordics and Baltics had similar issues, with the added challenge of each Nordic/Baltic country being too small to offer scale and access to risk capital and talent. There was a similar need to join the dots across the Nordic/Baltic tech/start-up sector, so I set up Tech Nordic Advocates – or TNA – as the first non-UK offshoot of TLA. Subsequent to me setting up TNA, we now have sibling networks across 14 geographies, which led to the foundation of Global Tech Advocates (GTA)."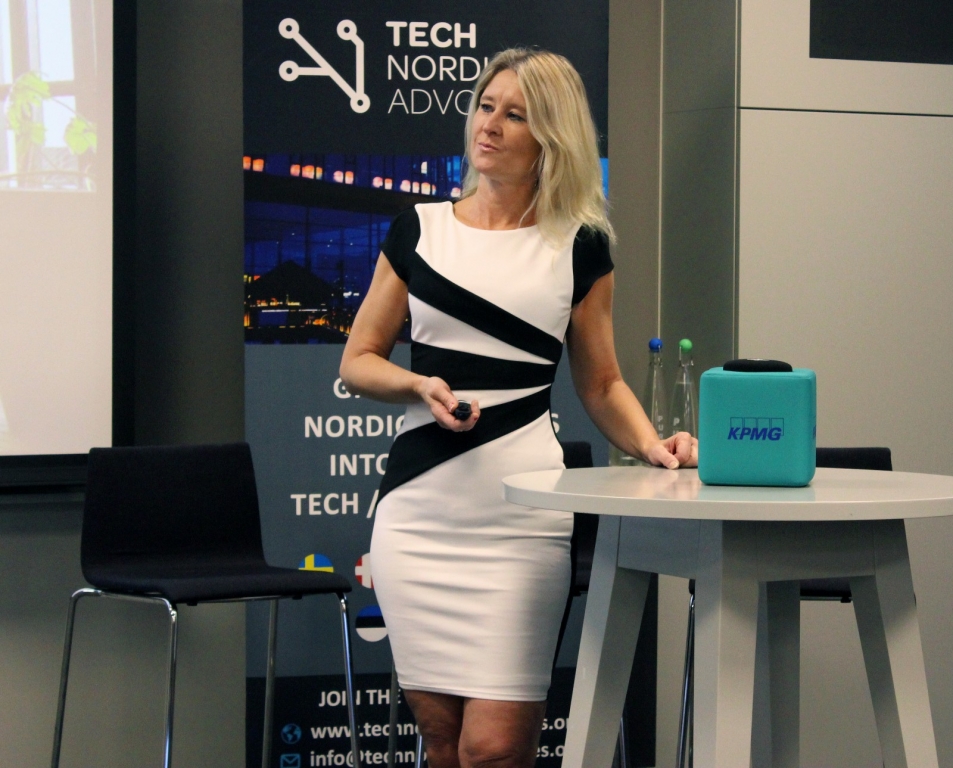 In a recent piece for First Capital, Carlsson explains why the Nordic tech scene is one of the most dynamic in the world.
"Although there aren't really any 'magic ingredients', there are four factors that combine to build the Nordic mindset," she wrote.
"Firstly, Scandinavians are early adopters. They are naturally very curious about the latest technology. From as early as the nineteenth century, for instance, the Finns have sought to leapfrog intermediary technologies and go straight for the most modern technologies to remain competitive. Today, the European Union's Digital Economy and Society Index consistently ranks the Nordics in the top spots for digital connectivity and adoption.
"Secondly, they are critical thinkers. Technology entrepreneurs all over Europe benefit from a high level of education which encourages critical thinking. But nowhere is this truer than in the Nordics. Scandinavians develop an independent mindset from an early age through education: we are taught to question and see problems as opportunities to find a solution.
"The third factor is government support. National governments in Scandinavia have adopted numerous innovation policies to support tech companies' growth, from R&D tax credits to grants.
"Finally, there is a global mindset. The first thought of any entrepreneur setting up a business in the Nordics will be: can it scale? New products are instinctively built to scale globally. We are naturally more outward-looking because of the modest size of our own national markets. Many Scandinavians study and work in English so the thought of relocating abroad or pitching to an overseas investor isn't intimidating."
When it comes to the Baltics, Carlsson believes that they are extremely important to the continued development of tech in the region, with entrepreneurship ripe across all three Baltic countries – Estonia, Latvia and Lithuania. Again, government policy has been helpful.
"The governments of all three countries have invested heavily in infrastructure to provide optimal conditions for tech innovation and entrepreneurship from investment in high speed broadband infrastructure to funding of start-up agencies and hubs, start-up trade missions to other tech hubs, including through TNA, making it easy for tech businesses to set up in the region through e-readiness and residency programmes, start-up visas and more," Carlsson tells Emerging Europe.
"These are all essential ingredients to support tech innovation, entrepreneurship and growth. The Baltic countries have also enjoyed great support from EU programmes. As a result, like the Nordics, all three Baltic countries stand out as small countries that punch substantially above their weight with real evidence to show for it with names such as TransferWise, Funderbeam and Bolt/Taxify now global tech success stories, Lithuania attracting real international interest as a fintech frontrunner and Latvia's annual Tech Chill event attracting companies and investors from around the world."
As the founder and chair of Tech Nordic Advocates, Carlsson is very much the face of the organisation and is called on to speak at a substantial number of events across the Nordics and Baltics, both Tech Nordic Advocates' own events, partner events such as InnoTech Nordics and public organisations.
"A couple of years ago, I was delighted to address the Lithuanian parliament, with the prime minister," she recalls. "More importantly, Tech Nordic Advocates is about doing all we can to stimulate collaboration and growth across the region, and so we have an impressive board, made up of tech founders/entrepreneurs, investors, established CEOs – from across the region as well as the UK, US and China, to ensure we truly represent the amazing tech sector leaders we're here to support as well as leaders of gateways to other global tech hubs, including London, Silicon Valley and China. Altogether, through our events, growth initiatives, collaboration platform, GTA and strong social media presence, we do all we can to be the leading driving force for – and join the dots across the – Nordic/Baltic tech start-up ecosystem, and cement the Nordics/Baltics as a leading global tech/start-up hub."
The wider Central and Eastern European region – another increasingly important high-growth tech region – now forms part of GTA, and Carlsson says that it is important for TNA to promote itself and its mission and stimulate collaboration with the region.
"Our partnership with InnoTech Nordics is an example of an initiative to that end," she tells me. "There are a number of ways to work with TNA. The easiest way is to join us as members – whether as an individual advocate or as a business or public sector member."
—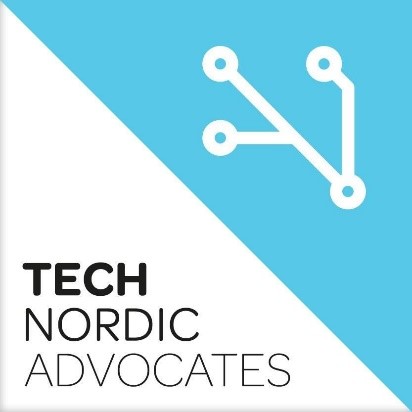 For more information about Tech Nordic Advocates, visit technordicadvocates.org
Potential members can find out more about how to join Tech Nordic Advocates at technordicadvocates.org/how-can-i-get-involved/
Emerging Europe is organising a two-day InnoTech Nordics event in Copenhagen and Stockholm on November 20-21 which takes an in-depth look at the Nordic tech scene, and how technology bridges can be built between the Nordics and emerging Europe. More details here.