Emerging Europe's start-up scene is thriving: new money is pouring into the market all the time. To keep you up to date with the latest investments, innovations, movers and shakers, each Monday Emerging Europe brings you a handy round-up of the region's start-ups which closed financing rounds over the previous seven days.
---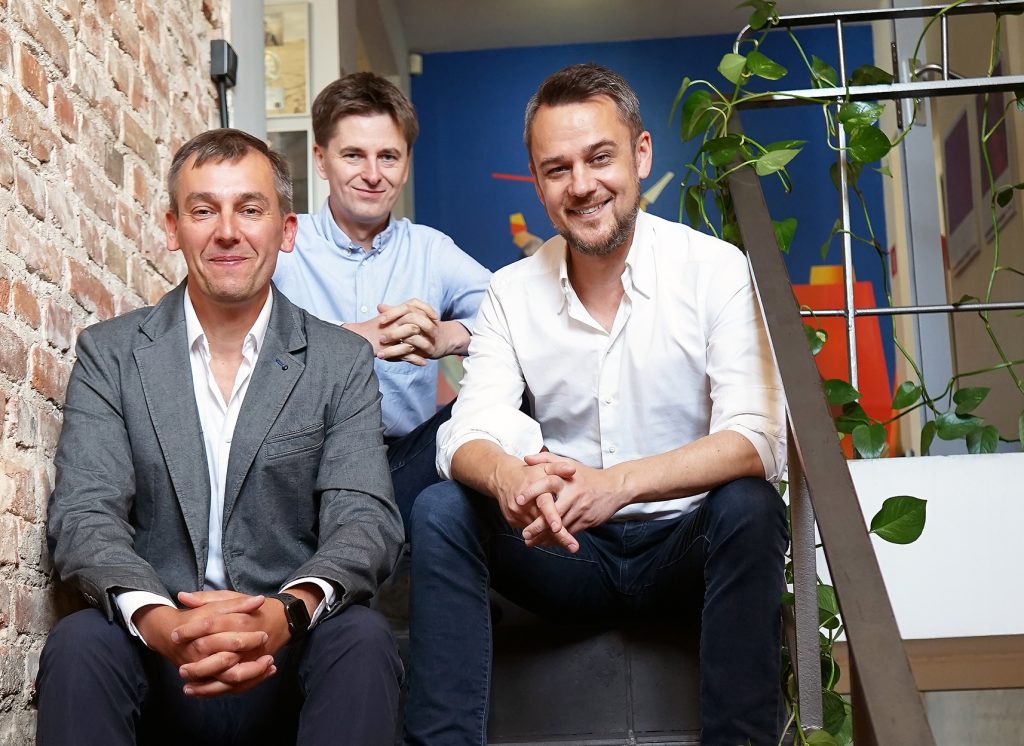 Polish start-up SalesOn secures 900,000 euros to develop sales department training platform
Polish start-up SalesOn has announced a 900,000 euros raise from Next Road Ventures and Tomasz Golebiewski, the founder of Semilac and listed by Forbes among top 100 richest people in Poland. The funds will be spent on the platform's development and international expansion.
"The traditional forms of salespeople training are expensive, time-consuming, and not as effective as employers expect. In addition, most companies on the market don't have enough money to invest in regular and professional training with high-qualified consultants, let alone having access to professional tools for analysing the growth of those competencies and sales figures. Due to that, we decided to build an innovative affordable platform that effectively supports sales departments," explains Przemysław Mik, founder.
SalesOn is another start-up that bloomed during the Covid-19 pandemic. As a result of all the pandemic social distancing and lockdown measures, the company had to quickly pivot to online channels offering a dedicated training platform and tools that support the development of sales departments' competencies, which — according to the company — turned out to be a great success.
"Regardless of the business type, one of the key factors feeling rapid growth is an efficient and competent sales department. As an entrepreneur who had built a company operating on five continents from the ground up, I have immediately noticed the potential of SalesOn platform," says Tomasz Golebiewski, the founder and CEO of Nesperta, a global player in the beauty industry.
"It answers the real need of the market in terms of accessing sales competencies, automation of employees' training, and increasing their efficiency."
---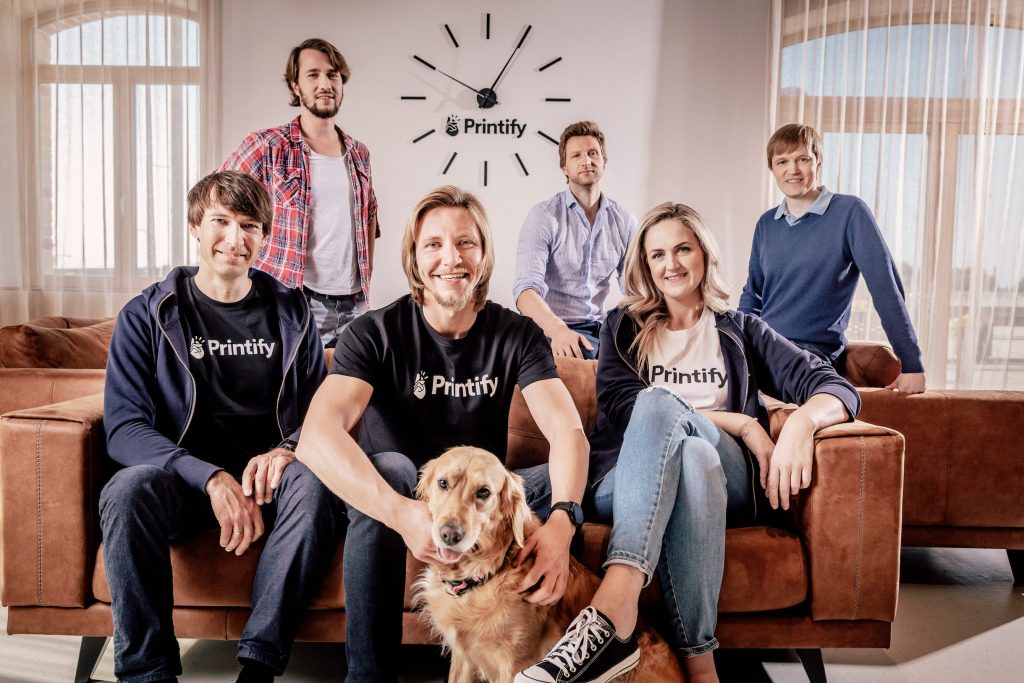 Latvian print-on-demand platform Printify raises 38 million euros to keep up global expansion
Latvia headquartered Printify has announced a Series A raise of 38 million euros (45 million US dollars) led by Index Ventures, with participation from H&M Group, Virgin Group, founders of leading technology companies Wise, Vinted, Squarespace, RedHat, and entertainment industry investors such as Will Smith's Dreamers VC.
"Entrepreneurial spirit runs through the Virgin Group, which is why I'm proud to support Printify. Both Printify's vision and success story to date embed this special entrepreneurial spirit, which in turn has created a rapidly growing and robust e-commerce platform. Printify's unique proposition helps people market their brands through customisable products, with no upfront investment. We're excited to support its growth in the coming years," says Richard Branson, founder of the Virgin Group.
Printify has emerged as one of the leaders in the print-on-demand space connecting merchants to print production partners in more than 100 locations across the world. Printify, says the firm, means that anyone can start their own business and develop unique products. Every item is produced only after the sale and drop-shipped directly to the end consumer.
Printify has seen accelerated growth, now serving more than two million registered merchants.
Over the last year the company headcount has also more than doubled — Printify now employs close to 500 people all over the world.
"Our mission is to build an ever-evolving platform that lets anyone start an e-commerce business with as little investment and risk as possible. Our vision is to transform e-commerce from mass manufacturing to on-demand production, eliminating excess stock and reducing environmental waste," says James Berdigans, founder and CEO of Printify.
---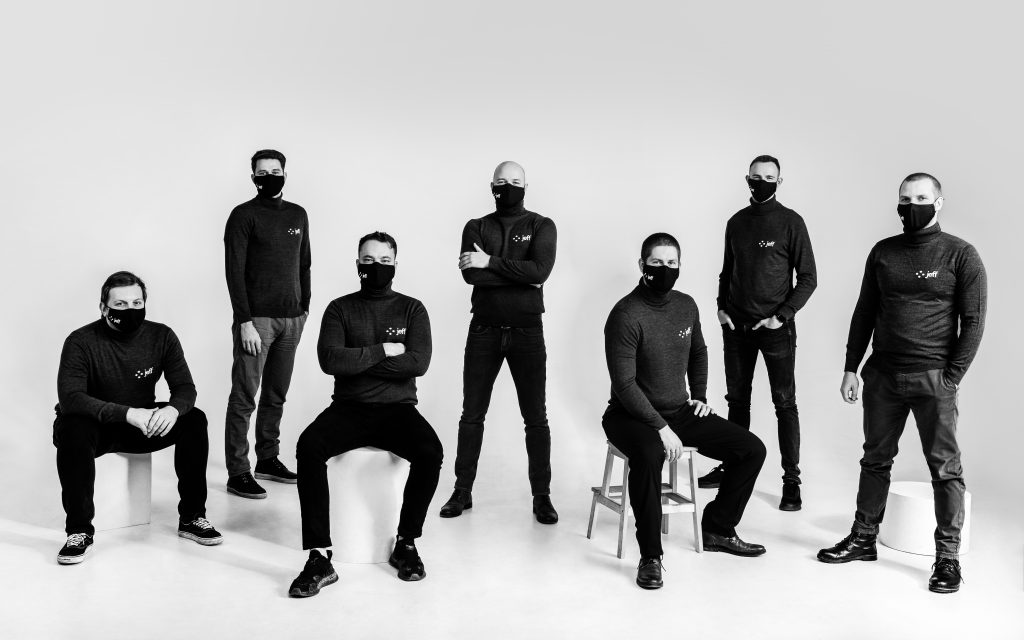 Latvian Jeff App raises 1.3 million euro seed extension
The Riga-based fintech data-enabled loan brokerage start-up Jeff App has raised a seed extension of 1.3 million euros (1.5 million US dollars).
The extension was led by J12 Ventures, bringing the total amount raised by Jeff App to 2.5 million US dollars. Joining the round were iSeed Ventures and Toy Ventures, alongside existing investors EstBAN, Startup Wise Guys and other angels.
Jeff App targets the unbanked and underbanked population in Asia — Vietnam, Indonesia and the Philippines are among the top 10 most unbanked countries in the world. About a billion people in Asia have limited or no access to financial services due to the lack of traditional financial data, such as credit scores.
To counter this issue Jeff consolidates demand and uses alternative data from multiple sources — smartphone metadata, behavioural patterns, the customers digital footprint. This way, according to the company, financial participation can be boosted, as Jeff App has seen in Vietnam.
"The data shows that our approach is not only helping people in terms of faster and easier financial comparison, but they are also able to achieve more approvals in a smarter way. Both unit economics and growth have seen unexpected dynamics since the beginning of 2021. We have grown over nine times between the end of January and August. This extra capital injection will help us to reach even more customers and set up for a strong Series A in 2022," says co-founder and CEO Toms Niparts.
A lack of reliable credit scoring in Asia is a problem that Jeff App is intent on solving.
"A billion people in South East Asia don't have access to credit because of a lack of a reliable credit scoring system. This is a major contributor to income and opportunity inequality. The team at Jeff is building on all the financial data we generate in our day to day activities to connect borrowers and lenders in a safe and information rich environment," explains Ramnik Arora, co-founder of Toy Ventures.
---
Estonian EstateGuru nabs 5.8 million euros to grow property-backed loans marketplace
Tallinn-based EstateGuru, offering property-backed loans to the European market, has announced a Series A round of 5.8 million euros.
The lead investor for the round is TMT Investments Plc, a UK VC, and a public company that was also an early investor in both Bolt and Pipedrive.
Founded in 2018, EstateGuru aims to break down barriers in investing in property-backed loans making it, according to the company, no longer a luxury of the wealthy and well-connected. At the same time, entrepreneurs and property developers who are struggling with one-size-fits-all approaches of traditional banks can also benefit from the company's platform.
So far, EstateGuru has facilitated more than 2,500 loans worth in excess of 380 million euros.
""We have an ambitious technology and expansion roadmap for the next few years, and the success of this fundraising round will position us perfectly to deliver on this and continue providing all investors and borrowers with the very best real estate financing platform. We are developing a modern ecosystem for market participants and believe that very soon, traditional financiers will also prefer to use our platform in order to stay competitive," says Marek Pärtel, CEO and co-founder.
---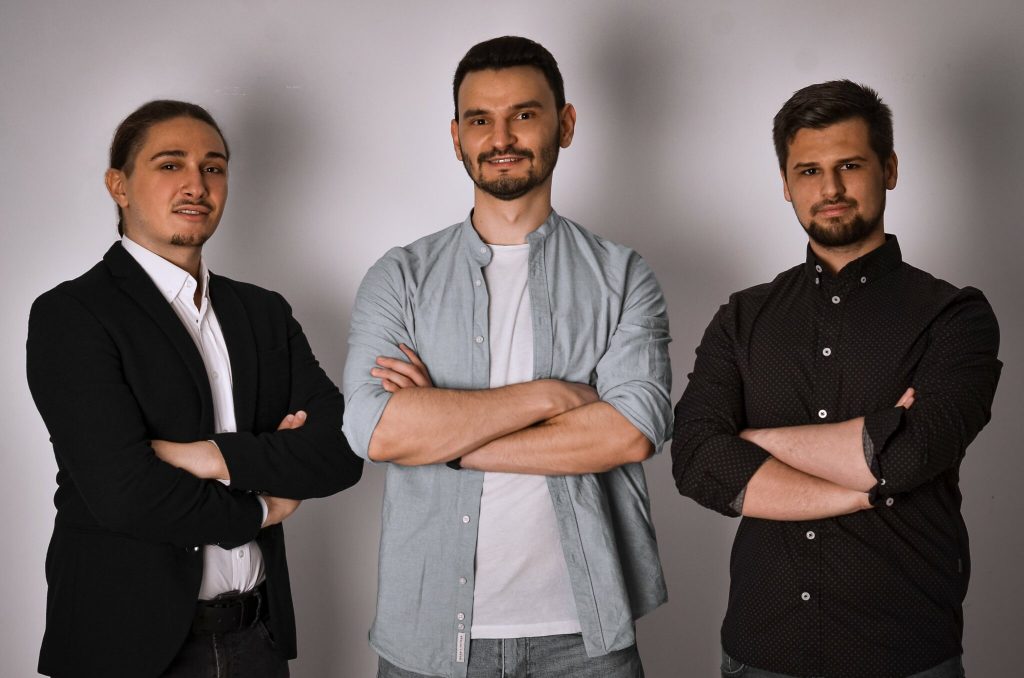 Romanian AI speech recognition start-up Vatis Tech raises 200,000 euros
Bucharest-based Vatis Tech has completed a 200,000 euros raise led by Early Game Ventures, Sparking Capital and Mălin Ștefănescu, president of TechAngels.
Founded in 2020, the company wants to provide "the most accurate and easy-to-use speech recognition API [Application Programming Interface] ever" and in multiple fields and languages.
"At Vatis Tech, we focus on developing recognition algorithms for European languages such as French, Italian, German, Dutch, or Polish. We started, of course, with the Romanian language, and we proved that our solution has better results than the technology offered by established players. In tests performed so far, the accuracy of our competitor's transcription reached 84 per cent, while that of Vatis Tech has exceeded 94 per cent. The speech recognition algorithms developed by us are specialised in industries and verticals, such as media, finance, technology, or the medical field," explains Adrian Ispas, founder and CEO.
The Vatis Tech service is available online and can be tested by anyone. Developers can use the API to integrate Vatis technology into their products and services and according to the company benefit from dedicated support and advantageous prices.
---
Unlike many news and information platforms, Emerging Europe is free to read, and always will be. There is no paywall here. We are independent, not affiliated with nor representing any political party or business organisation. We want the very best for emerging Europe, nothing more, nothing less. Your support will help us continue to spread the word about this amazing region.
You can contribute here. Thank you.