The European Public Prosecutor Laura Codruţa Kövesi has been named as Emerging Europe's Public Figure of the Year.
Currently the head of the European Public Prosecutor's Office (EPPO), the tireless Ms Kövesi first rose to prominence in her native Romania as the boss of the country's National Anti-Corruption Directorate, the DNA, of which she became director in 2013. During her five years in office she oversaw the prosecution of thousands of corrupt politicians. Mayors, MPs and even former prime ministers were found guilty of graft and sentenced to prison on her watch.
"This award is in recognition of Ms Kövesi's outstanding work as the head of the Romanian Anti-Corruption Directorate, where she became a model for other anti-corruption agencies across the emerging Europe region, and a symbol of the struggle against corruption and strengthening the rule of law," says Andrew Wrobel, founding partner of Emerging Europe. "Her subsequent appointment last year as Europe's first public prosecutor only confirms the important role she has played, and will continue to play, in the fight against corruption."
In an editorial published shortly before she was selected to become the European Union's first public prosecutor, we wrote that Ms Kövesi, who before taking over the DNA was the youngest general prosecutor in Romania's history, as well as the first woman to hold the job, had become Romania's moral compass:
"Romania is a country which lacks high profile individuals who can serve as a moral compass. Leading figures in Romanian society, be they politicians, officials, business people, doctors or even journalists are viewed – in some cases quite unfairly – as inherently corrupt and untrustworthy. Kövesi is one of very few public figures who has managed to rise above these stereotypes."
In a previous interview with Emerging Europe, Ms Kövesi declared that: "I think the DNA's activities have changed the mentality of Romanian citizens. They are aware now that they don't need to pay bribes in order to be granted their rights."
She now has the opportunity to change attitudes at the European level. The EPPO, based in Luxembourg and which is expected to be operational at the end of this year, will be an independent office in charge of investigating, prosecuting and bringing to justice crimes against the EU budget, such as fraud, corruption or cross-border VAT fraud above 10 million euros. The list of crimes could be extended in the future to include, for example, terrorism.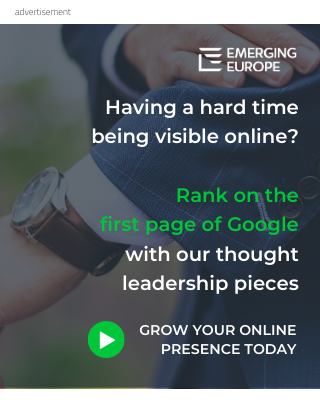 So far, 22 member states have joined the EPPO. The five countries that currently do not participate – Sweden, Hungary, Poland, Ireland and Denmark – may join at any time.
"By choosing Kövesi, the EU is sending a firm message to criminals and the corrupt everywhere, that it is willing to properly defend the EU's budget," said Green MEP Saskia Bricmont at the time of her appointment over a French candidate, Jean-Francois Bohnert.
The Emerging Europe Awards 2020 is the third edition of a programme which showcases the best of the emerging Europe region: individuals, public and private organisations as well as projects and initiatives. Previous laureates include Kristalina Georgieva, the managing director of the International Monetary Fund, and Professor Günter Verheugen, a former vice president of the European Commission.
The 2020 edition had been scheduled to take place on June 25 at the European Parliament in Brussels. The Covid-19 pandemic alas means that this year's laureates will be announced digitally over the coming weeks and months.
—
Unlike many news and information platforms, Emerging Europe is free to read, and always will be. There is no paywall here. We are independent, not affiliated with nor representing any political party or business organisation. We want the very best for emerging Europe, nothing more, nothing less. Your support will help us continue to spread the word about this amazing region.
You can contribute here. Thank you.