Economies across emerging Europe are bracing for a sharp fall in remittances from foreign workers, with remittances to Europe and Central Asia projected to decline by about 28 per cent in 2020 due to the economic crisis induced by the Covid-19 pandemic and shutdown, according to new data from the World Bank.
The projected fall, which would be the sharpest decline in recent history, is largely due to a fall in the wages and employment of migrant workers, who tend to be more vulnerable to loss of employment and wages during an economic crisis in a host country. Remittances to low and middle-income countries are projected to fall by 19.7 per cent to 445 billion US dollars, representing a loss of a crucial financing lifeline for many vulnerable households.
Studies show that remittances alleviate poverty in lower- and middle-income countries, improve nutritional outcomes, are associated with higher spending on education, and reduce child labour in disadvantaged households. A fall in remittances affect families' ability to spend on these areas as more of their finances will be directed to solve food shortages and immediate livelihoods needs.
"Remittances are a vital source of income for developing countries. The ongoing economic recession caused by Covid-19 is taking a severe toll on the ability to send money home and makes it all the more vital that we shorten the time to recovery for advanced economies," said World Bank Group President David Malpass. "Remittances help families afford food, healthcare, and basic needs. As the World Bank Group implements fast, broad action to support countries, we are working to keep remittance channels open and safeguard the poorest communities' access to these most basic needs."
Despite the decline, however, remittance flows are expected to become even more important as a source of external financing for low and middle-income countries. In 2020, FDI is expected to decline by over 35 per cent due to travel bans, disruption of international trade, and wealth effects of declines in the stock prices of multinational companies.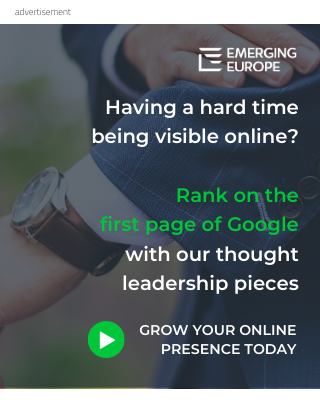 Montenegro, Moldova, Georgia, Armenia and Ukraine are all at risk of losing considerable amounts of income, with remittances in all five countries accounting for more than 10 per cent of GDP.
In 2019, Ukraine was the largest recipient of remittances in the region, receiving a record high of nearly 16 billion US dollars, with the lion's share coming from Poland (about two-thirds of the total), followed by the Czech Republic, Russia, the United States, and the United Kingdom.
Amid the Covid-19 pandemic, many Ukrainians working abroad, estimated at some three-four million people, were having a difficult time finding employment as tightened border controls blocked many temporary and seasonal workers from moving throughout Europe, including within neighbouring countries. Some of them returned to Ukraine, though many were stranded abroad. It was reported that many short-term Ukrainian workers in Italy, the third-most popular destination (with 11 per cent of Ukrainian migrant workers) after Poland (40 per cent) and Russia (25 per cent), were trapped behind a nationwide lockdown, unable to return home despite having expired visas.
The high dependence on remittances is also likely to increase the impact of negative external shocks on the Central Asian economies of the Kyrgyz Republic, Tajikistan, and Uzbekistan. Remittances sent home by millions of expatriate workers in Russia, most of them employed in the construction sector, account for about two-thirds of GDP in both the Kyrgyz Republic and Tajikistan. (Outward remittance flows from Russia, as expressed in US dollars, would be lower due to the valuation effect of a weaker rouble against the US dollar). Indeed, the Kyrgyz Republic saw remittances fall nine per cent in the first two months of 2020 compared with the same period the previous year.
The crisis has presented a challenge for the cross-sectoral mobility of workers, which could be particularly hard for lower-skilled migrant workers, especially informal and undocumented workers. During the global financial crisis in 2009, many migrant workers moved from construction to agriculture and retail. Such intersectoral movement may be difficult at this time because the sectors that need more workers – such as health and information technology – require specific skills and prior training.
—
Unlike many news and information platforms, Emerging Europe is free to read, and always will be. There is no paywall here. We are independent, not affiliated with nor representing any political party or business organisation. We want the very best for emerging Europe, nothing more, nothing less. Your support will help us continue to spread the word about this amazing region.
You can contribute here. Thank you.