Not content with throwing new challenges such as Covid-19 at the world, fate now appears to be replaying some of its old hits.
Much of emerging Europe is facing a devastating drought, adding to the problems faced by small farmers who have already seen incomes fall as a result of being unable to bring produce to markets due to coronavirus confinement restrictions.
Amongst those countries most affected is Romania, where this week the minister of agriculture, Adrian Oros, said that more than three million hectares of wheat, barley and rapeseed planted last autumn had been compromised to one degree or another.
"Unfortunately, on top of the coronavirus pandemic, an extreme and severe drought has hit some regions hard," said Mr Oros. The southeastern region of Dobrogea, and the eastern region of Moldavia, have been the most seriously affected. In neighboring Ukraine, water reserves are at their lowest level in six years. Ukrainian wheat exports jumped nearly 50 per cent in the week to April 17, despite a government warning that it could ban shipments if export rates are too high. Most of Ukraine's grain exports this year have headed for Egypt, Turkey and Spain.
Last month, Ukrainian bakers and millers asked the government to limit exports of grain and related products to maintain bread prices in the event of the coronavirus crisis deepening. The country is one of the world's largest producers of grain, harvesting a record 75.1 million tons in 2019, up from 70 million tons in 2018. Romania has already banned cereal exports to non-European Union destinations.
Poland has also been hit by drought. The country's government confirmed this week that new anti-drought legislation would include expanded reservoirs and irrigation projects, after the warmest winter in half a century was followed by the lowest March rainfall in 30 years.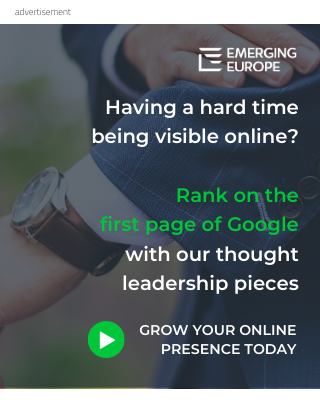 The situation is so bad that Poland's Catholic bishops have urged nationwide prayers for rain.
"Our homeland has struggled with the coronavirus epidemic, as the state makes efforts to maintain the economy, sustain jobs and rescue those wrestling with financial problems," Archbishop Stanislaw Gadecki, president of the bishops' conference, said in an appeal on April 21.
"Yet these are not our only difficulties, since the country is affected today by another severity – namely a drought which threatens to destroy hundreds of thousands of hectares of arable land."
Poland's State Forestry Commission has warned of fire hazards after a six-week ban on visiting parks and forests was lifted April 20 as part of an easing of Covid-19 lockdown restrictions. Wildfires recently destroyed large parts of the forest inside the Chernobyl exclusion zone in Ukraine.
In a March report, the European Environmental Agency warned decreased rainfall would deplete farmland by more than 80 per cent in parts of Eastern and Southern Europe in coming decades, but said water shortages would also affect crop yields and productivity in Scandinavia and Central Europe.
The World Food Organisation and other UN agencies have in turn warned that movement restrictions during the Covid-19 crisis were threatening logistics and supply chains, leaving 135 million people worldwide facing acute food shortages.
—
Unlike many news and information platforms, Emerging Europe is free to read, and always will be. There is no paywall here. We are independent, not affiliated with nor representing any political party or business organisation. We want the very best for emerging Europe, nothing more, nothing less. Your support will help us continue to spread the word about this amazing region.
You can contribute here. Thank you.