Lockdowns are gently being eased across emerging Europe, not least in Lithuania which this week started reopening cafes, bars and restaurants, albeit under very strict conditions.
In Czechia, the health minister Adam Vojtech said on Thursday that the Covid-19 pandemic had been "contained" in the country. Czechia has seen the number of new cases drop below 100 for the past eight consecutive days, and the number of active cases has also been on the decline.
Less positive news came from the country's environment minister Richard Brabec, however, who said that drought was hitting 80 per cent of groundwater sources, and that the situation is "catastrophic". Romania, Ukraine and Belarus have also been severely hit by drought.
Serbia is set to return to work on Monday (May 4). The government has adopted a policy of gradual easing, with public transport in Belgrade resuming on May 8, while kindergartens will reopen on May 11. Romania meanwhile this week announced that schools and kindergartens would not open until September. Poland still intends holding a presidential election on May 10.
For many economies, lockdowns can't come soon enough. This was made clear on Wednesday by the International Labour Organisation (ILO), which warned that about half of all workers worldwide are in danger of having their livelihoods destroyed because of the Covid-19 pandemic. The figure equates to more than 1.5 billion people.
The ILO says those with informal work arrangements are most in danger – many are in the retail sector, manufacturing and food services industry.
Already, two billion informal workers have seen their wages fall by a global average of 60 per cent during the first month that the pandemic unfolded in their region.
"For millions of workers, no income means no food, no security and no future. Millions of businesses around the world are barely breathing," said ILO Director-General Guy Ryder.
"They have no savings or access to credit. These are the real faces of the world of work. If we don't help them now, they will simply perish," he added.
Output of the 19 countries in the eurozone slumped by a record 3.8 per cent in the first three months of 2020 – slightly more than the 3.5 per cent figure for the EU as a whole – as the spread of the Covid-19 pandemic had a rapid and hefty impact on growth across Europe. However, unemployment in the EU in March was 6.6 per cent, up only slightly from 6.5 per cent in February.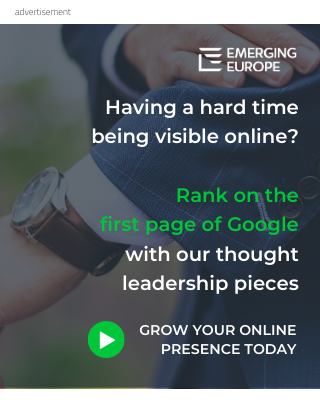 Phillip Heimberger at the Vienna Institute for International Economic Studies (wiiw) called the EU's failure to make any significant progress at its April 23 summit in the struggle for a common European strategy to combat the corona crisis by sharing the crisis costs "disappointing".
"The summit only decided on the 540 billion euros package previously agreed by the finance ministers. However, even after weeks of previous negotiations, it was not possible to agree on a clear political roadmap, let alone a concrete solution for the scope and financing of the envisaged recovery fund," he wrote.
The Vienna Institute will be releasing its latest forecasts highlighting the areas of strength and potential vulnerability in Eastern Europe, and looking ahead to the shape and speed of the recovery, in a webinar on May 6.
The United Nations Development Programme (UNDP) this week released two new data dashboards that highlight the huge disparities in countries' abilities to cope with and recover from the Covid-19 crisis.
The UNDP's Dashboard on preparedness presents indicators for 189 countries – including level of development, inequalities, the capacity of a healthcare system and internet connectivity – to assess how well a nation can respond to the multiple impacts of a crisis like Covid-19.
For example, the most developed countries – those in the very high human development category- have on average 55 hospital beds, over 30 physicians, and 81 nurses per 10,000 people, compared to seven hospital beds, 2.5 physicians, and six nurses in a least developed country.
And with widespread lockdowns, the digital divide has become more significant than ever. 6.5 billion people around the globe – 85.5 per cent of the global population – still don't have access to reliable broadband internet, which limits their ability to work and continue their education.
The Covid-19 pandemic also reminds us that disruptions in one place are contagious, triggering problems elsewhere. For example, in some countries, like Kyrgyzstan, a significant part of their GDP comes from remittances. While places as diverse as Montenegro, the Maldives and Cabo Verde rely heavily on tourism, which is being hit very hard by travel bans and lockdowns.
According to the UNDP's data, Slovenia, Czechia and Estonia are the best-prepared countries in emerging Europe.
Better news came from Microsoft CEO Satya Nadella, who said that the world had seen "two years' worth of digital transformation in two months," while announcing the company's surprisingly strong results in the latest quarter, with a jump in cloud-related business more than offsetting a hit to some of its traditional software sales.
"From remote teamwork and learning, to sales and customer service, to critical cloud infrastructure and security – we are working alongside customers every day to help them adapt and stay open for business in a world of remote everything," added Mr Nadella.
The software giant reported revenue growth of 15 per cent for the period, to 35 billion US dollars, up from the 14 per cent in three of the previous four quarters. Analysts had expected the firm's growth would slow to 11 per cent.
Finally, the confirmation of coronavirus in Tajikistan now leaves just 14 countries without any detected (and/or admitted) cases, mostly remote Pacific Islands but including Turkmenistan, a country which has nevertheless closed its borders and, according to The Economist, quarantined returning travelers, in some cases in tents in the desert.
—
Unlike many news and information platforms, Emerging Europe is free to read, and always will be. There is no paywall here. We are independent, not affiliated with nor representing any political party or business organisation. We want the very best for emerging Europe, nothing more, nothing less. Your support will help us continue to spread the word about this amazing region.
You can contribute here. Thank you.