While the world as a whole wants to see an end to the Covid-19 pandemic, here are five things specific to Central and Eastern Europe, from change in Belarus to more environmentally-conscious politicians, that we would also like to see in 2022.
---
Change in Belarus
Belarus held a presidential election in August 2020, won – by any objective measure – by Svetlana Tikhanovskaya, the wife of a jailed YouTuber. The incumbent president, Alexander Lukashenko, declared himself the winner regardless, with a barely credible 80 per cent of the vote.
Since then, the clampdown on any remaining opposition to Lukashenko has become part of daily life in Belarus in the biggest wave of political repression in Europe for 40 years, while economic sanctions have so far had little impact on the entrenched Minsk regime.
In May, Belarus went so far as to hijack a Ryanair plane flying from Athens to Vilnius in order to arrest a dissident journalist. Throughout the autumn, Belarus facilitated the movement to its western borders of thousands of migrants from Syria, Iraq, and Afghanistan, part of a hybrid war against foreign powers it believes are meddling in its internal affairs, notable Lithuania (which hosts the exiled Tikhanovskaya) and Poland.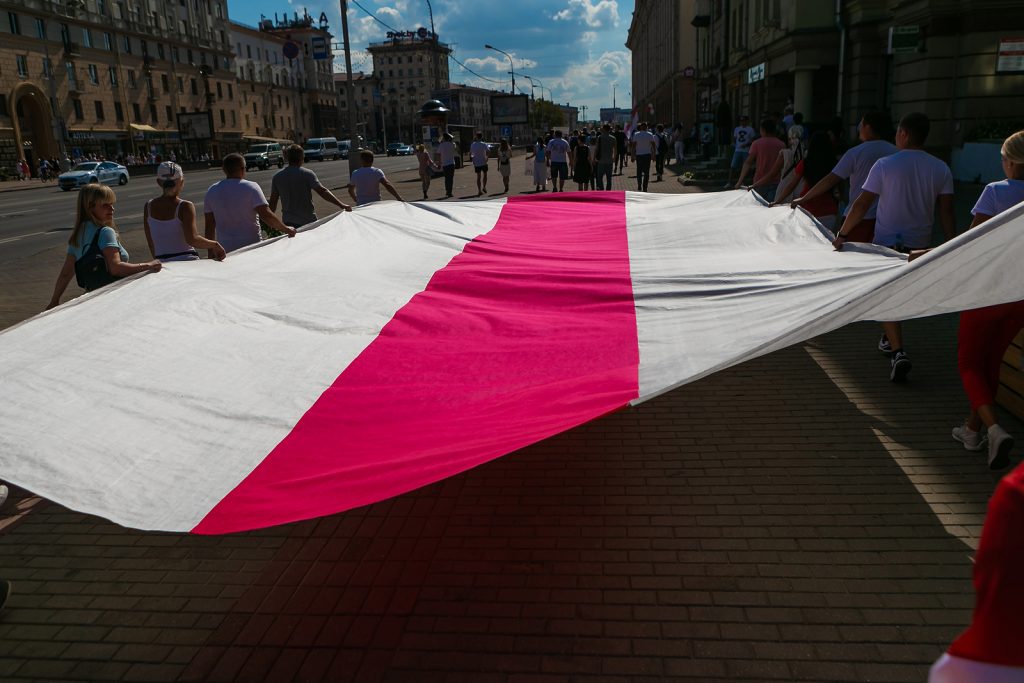 Sanctions now need to ramped up further, but above all the global democratic community needs to recognise Tikhanovskaya as the country's president, offering her a seat at the table at international summits. The European Union had the opportunity to do just that in December but shied away from inviting Tikhanovskaya to its Eastern Partnership summit.
The people of Belarus deserve more support in their quest to bring about real democratic change in their country. It's time for the international community to deliver.
---
NATO guarantees for Ukraine
Russia continues to occupy the Crimean peninsula in Ukraine, and backs pro-Moscow rebels who control much of the east of that country. Its armed forces have been massed on Ukraine's borders for months, as President Vladimir Putin talks up the possibility of invasion and continues to suggest that Ukraine must never be allowed to join NATO.
Russia also occupies 20 per cent of the territory of Georgia – the breakaway republics of Abkhazia and Tskhinvali (South Ossetia). Georgia too, in Russia's worldview, must never be allowed to join NATO.
The Moscow regime, which tolerates no real opposition and last month closed down Monument, the country's oldest human rights group, as well as declaring a punk band, Pussy Riot, as "foreign agents",  is the biggest threat to emerging Europe's prosperity and security.
NATO needs to state unequivocally that even though Ukraine is not yet a member of the alliance, it will be treated as such in the event of any further Russian incursions into its territory.
There alas appears to be little appetite for such a firm stance in either Brussels or Washington.
It should also be made clear that any further aggression would bring about economic disaster for Moscow: the end of the Nord Stream 2 gas pipeline, punitive economic sanctions, and disconnection from SWIFT, the messaging network used by 11,000 banks in 200 countries to make cross-border payments.
And finally, Ukraine needs to be involved in any discussions regarding its future. The next time US President Joe Biden phones Putin, it would be courteous – to say the very least – to include their Ukrainian counterpart Volodymyr Zelensky in the call.
---
(Some) progress in the Western Balkans
A deal that would see Serbia recognise Kosovo's independence is still, in all likeliness, a long way off. Bosnia and Herzegovina struggles on, the leader of its Serb-dominated Republika Srpska continuing to threaten secession. Neither of these issues is likely to be resolved in 2022.
But there are many other things that can be achieved in the Western Balkans over the course of the next 12 months, not the least of which is the commencement of European Union accession talks for Albania and North Macedonia.
Currently, the two countries (whose paths to the EU are coupled) have seen their ambitions blocked by Bulgaria, which wants Skopje to acknowledge what it claims are the "Bulgarian origins" of the Macedonian nation, and that the language spoken by the Slav Macedonian majority in North Macedonia is not Macedonian but Bulgarian — or a dialect thereof.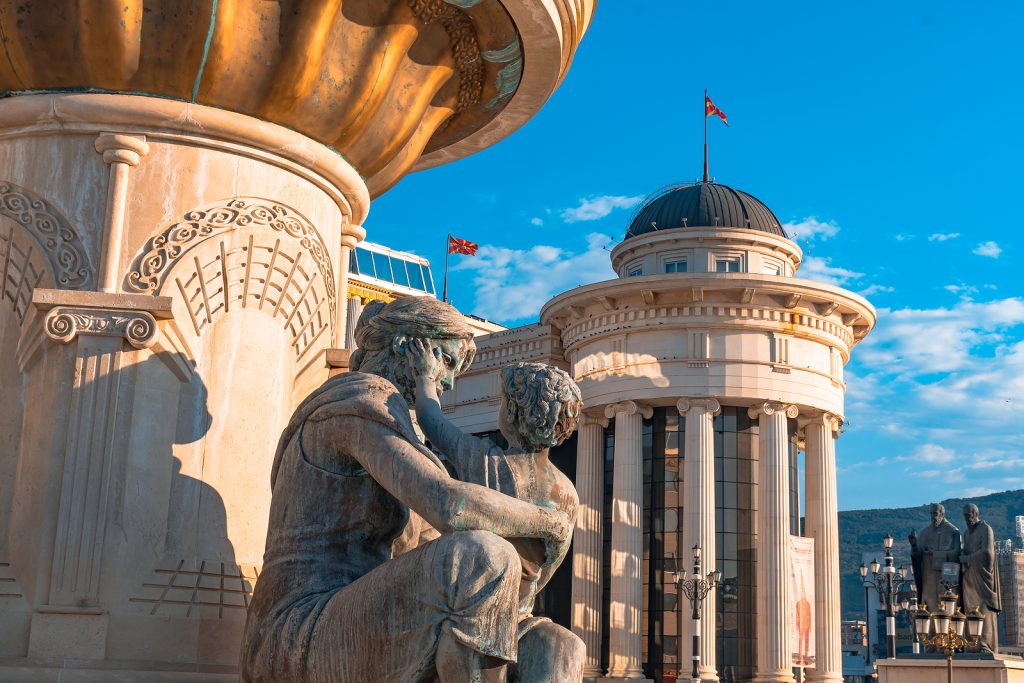 A new, less nationalist government in Sofia, installed last month, has hinted that it might be ready to lift its veto. Brussels must be ready to respond the moment it does: Albania and North Macedonia have so far done everything that the European Commission has asked of them. The populations of both countries are overwhelmingly in favour of EU membership. It's time for them to given a clear path to full membership.
In the meantime, the promise of the Open Balkans initiative to create a free trade and free movement zone (sometimes dubbed Mini-Schengen) needs to be fulfilled. That means Bosnia and Herzegovina, Kosovo, and Montenegro overcoming their objections to it and signing up.
Brussels, which has so far been lukewarm – at best – towards the Open Balkans initiative, preferring to promote the Central European Free Trade Area (CEFTA), could play its part by embracing the project.
---
A free and fair election in Hungary
Hungarians will vote for a new parliament in 2022, most likely in April or May. Prime Minister Viktor Orbán is hoping to secure a fourth consecutive term in office (and a fifth overall), but will face his stiffest challenge yet in the form of a united opposition that brings together political forces as diverse as the centre-left Socialists and the formerly far-right Jobbik party.
In primary elections last autumn, the opposition selected Péter Márki-Zay, the conservative mayor of Hódmezővásárhely, a small town in southern Hungary, as its joint prime ministerial candidate.
Hungary's opposition first united in 2020 after reaching the conclusion that only collective candidates could defeat Orbán and his Fidesz party, which has hitherto been favoured by Hungary's voting system in which the majority of seats in parliament are elected in single-member, first-past-the-post voting districts. Despite its vote share in the 2018 election falling to 44 per cent, Fidesz took two-thirds of seats.
Opinion polls currently have the election too close to call. Some show small leads for the opposition, others point to a narrow victory for Fidesz.
What is crucial is that the election is free and fair. Following the 2018 election, the Organisation for Security and Co-operation in Europe (OSCE) said that while the vote had generally well administered, it noted an "overlap between state and ruling party resources," and added that opaque campaign finance, media bias, and "intimidating and xenophobic rhetoric" hampered voters' ability to make informed choices.
Since then, according to the human rights watchdog Freedom House, Orbán's government has been largely successful in superseding impartiality requirements. In 2019, the Supreme Court effectively ended the long-standing neutrality requirement for state institutions during election campaigns.
If Hungarians choose to return Orbán to office, so be it. But that choice must be free, fair, and informed.
---
The greening of politics
Germany's Greens are now an integral part of the country's new government, including party leader Annalena Baerbock as foreign minister. Elsewhere, green parties are part of ruling coalitions in Austria, Belgium, Finland, Ireland, Luxembourg, Spain, and Sweden.
Throughout most of emerging Europe, however, green parties are thin on the ground, their presence in parliament all but non-existent. Those that do exist are often merely a cover for far-right groups promoting "traditional" values and far removed from their genuinely progressive namesakes in Western and Northern Europe.
This is a pity, for emerging Europe is home to some of the most polluted towns and cities in the world, some of the most threatened natural environments, and hundreds of endangered species. If ever there was a region where there was an urgent need for environmentally-conscious parties in government, emerging Europe is it.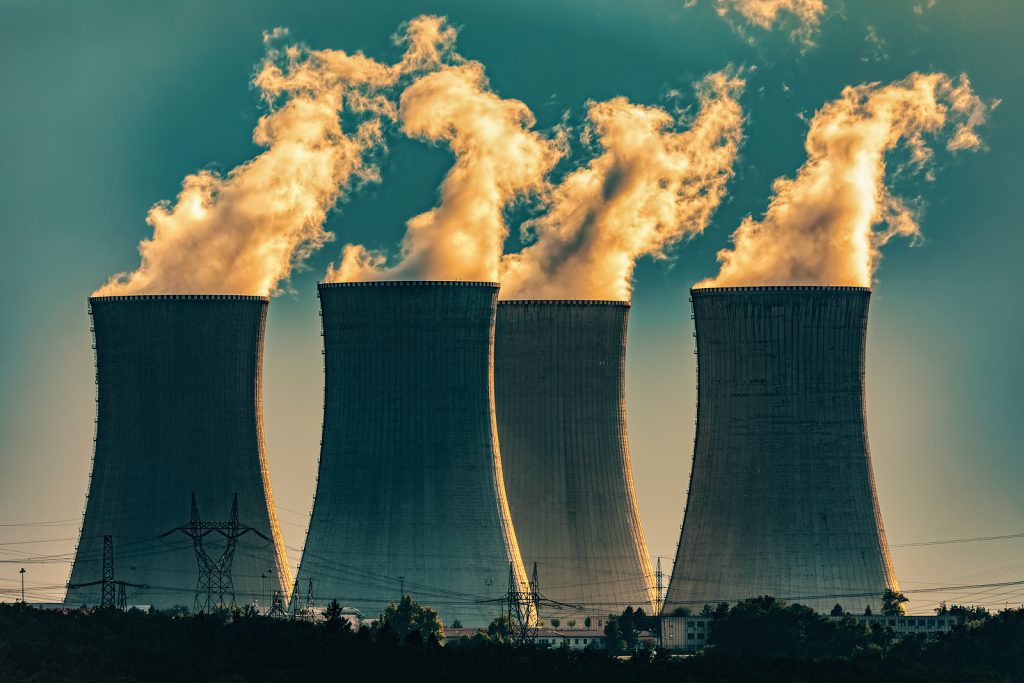 Until now, most progress on environmental issues in the region has been the result of work carried out by local, usually single-issue groups, such as campaigners currently looking to prevent the construction of dams on the Vjosa river in Albania or the development of a lithium mine in Serbia by Rio Tinto. While these groups often have the potential to become national political parties, they rarely make the leap.
One ray of hope comes from Bulgaria, where the Green party, albeit with just two seats, is now a formal member of the new ruling coalition, installed last month. The country's new prime minister, Kiril Petkov, is also a champion of green causes.
More of this, please.
---
Unlike many news and information platforms, Emerging Europe is free to read, and always will be. There is no paywall here. We are independent, not affiliated with nor representing any political party or business organisation. We want the very best for emerging Europe, nothing more, nothing less. Your support will help us continue to spread the word about this amazing region.
You can contribute here. Thank you.