Plans to develop a lithium mine in western Serbia have provoked angry demonstrations amid increasing political tensions over pollution in the country.
Thousands of Serbs again blocked roads in several locations across the country on January 3, demanding that the authorities scrap any plans for lithium mining, which ecologists say would devastate the local environment.
---
---
Anglo-Australian mining giant Rio Tinto, the world's second-largest metals and mining corporation, has long wanted to develop a mine near Loznica in the Jadar Valley in western Serbia to extract lithium, used in electric car batteries, and borates, used in solar panels and wind turbines, but its plans have been met with a great deal of opposition by local residents and environmentalist groups.
Several large scale protests against the development of the mine have been held in recent weeks amid fears that it would inflict irreparable damage on agricultural land, nature and waters, and on December 16 it was reported that Rio Tinto had put the controversial project on hold, after the local council in Loznica voted to scrap the land allocation for the mine. This came after Serbia's national government itself repealed an expropriation law that would have paved the way for the extraction of lithium by Rio Tinto.
President Vučić backs down, partially
Ahead of a presidential election later this year, Serbia's President Aleksandar Vučić, initially keen on the project, which would pump as much as 2.4 billion US dollars into the country's economy, has of late sided with protesters – at least partially.
While saying that the new protests were "political" and "illegal", and claiming that they are being financed from abroad to destabilise the country, he reiterated late on January 3 his current stance that "no mine will be built until more studies have been carried out".
Rio Tinto has always said that the mine will be developed in line with the highest environmental standards.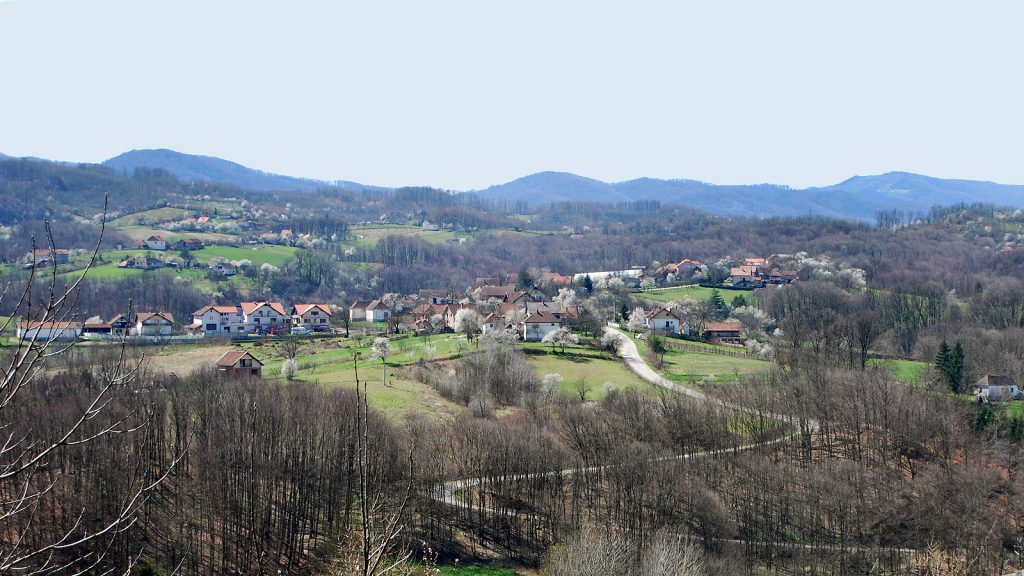 Protest organisers are unconvinced, however, dismissing the arguments by the authorities and saying that the project must be formally abolished or more protests will follow.
"Rio Tinto must leave Serbia," the Associated Press reported Aleksandar Jovanovic, one of the protest leaders, as saying. "[The government] could only implement this project with police and the army. There's nothing to talk about any more, this agony has to stop."
Global lithium prices are currently rising fast as demand for what is a key component of electric car batteries grows.
According to Fitch Solutions Country Risk and Industry Research (FSCRIR), lithium carbonate prices will average around 21,000 US dollars a tonne and lithium hydroxide 20,812 US dollars this year — a rise of 16.3 per cent and 21 per cent, respectively, from 2021's average price.
Lithium carbonate and lithium hydroxide prices gained an average 183 per cent and 136 per cent in 2021 according to Fitch, based on its annual forecast.
Rio Tinto discovered a new mineral, dubbed jadarite, in the eponymous valley of the river Jadar, a tributary of the Drina, in 2004.
It was quite a find: jadarite contains both lithium and boron, two highly valuable elements for a variety of industries. It is estimated that there are 200 million tons of the lithium borate ore in Jadar Valley, which would make it one of the world's largest lithium deposits, supplying 10 per cent of global demand.


Pollution in Serbia and the Western Balkans
According to IQAir, which monitors pollution across the world, Serbia is the fifth most polluted country in Europe, behind only Bosnia and Herzegovina, North Macedonia, Bulgaria, and Kosovo. Much of the environmental damage is caused by its dependence on poor quality lignite and coal for around 70 per cent of electricity production.
In July of last year, a report by the Centre for Research on Energy and Clean Air (CREA) and Bankwatch, a network of grassroots, environmental and human rights groups in Central and Eastern Europe has revealed that in 2019 the 18 coal-fired power plants located in the Western Balkans emitted twice as much sulphur dioxide (SO2) than the 221 power plants in the European Union.
The report found that some individual coal power plants in the Western Balkans emit more than entire countries in the EU.
Nikola Tesla A, for example, in Serbia, exceeded the total SO2 emissions of the EU's biggest pollutant, Poland.
North Macedonia is currently the only country in the Western Balkans to have committed to quitting coal. The country will close its two coal plants by 2027, a date that is compatible with the UN Paris climate agreement.
On December 14, Serbia opened four new EU accession negotiation chapters, one of which was climate change and environment.
---
Unlike many news and information platforms, Emerging Europe is free to read, and always will be. There is no paywall here. We are independent, not affiliated with nor representing any political party or business organisation. We want the very best for emerging Europe, nothing more, nothing less. Your support will help us continue to spread the word about this amazing region.
You can contribute here. Thank you.