Covid-19 is not Eastern Europe and Central Asia's only ongoing health crisis: HIV/AIDS continues to pose the region with serious challenges.
According to data from UNAIDS, the Joint United Nations Programme on HIV and AIDS, Eastern Europe and Central Asia is now the only region in the world where the annual rate of HIV infections continues to rise "at a concerning rate". This is down to a large number of factors, presenting an array of challenges. 
According to a 2019 UN report, there is an adult HIV prevalence of 0.9 per cent in the region, compared to 0.2 per cent in Central and Western Europe.
Interestingly, however, some western European nations such as Spain, Italy and France have a higher prevalence than central European nations such as Poland and Czechia, making the eastern European and central Asian spike somewhat incongruous.
Russia has the worst statistics in the region, with 70 new HIV diagnosis per 100,000 people, followed by Ukraine at 37, Belarus at 26.1, Moldova at 20.6 and Latvia at 18.8. In 2017, of the 160,000 new HIV diagnoses reported by WHO Europe, 130,000 were in the eastern part of the continent.
Across the globe, AIDS is far from eradicated, but Eastern Europe and Central Asia are significantly behind others in containing it.
The availability of anti-retroviral treatment remains well below the global average and new infections continue to outpace treatment capabilities. The list of concerns is exacerbated by government inaction, institutional taboos and anti-minority rhetoric. 
"Policies that reduce social marginalisation, stigma and discrimination are as needed as increasing funding for prevention and testing," says Dr Anton Wozniak of the International AIDS Society. "However, the exact opposite is occurring in many of the countries most affected. Conservative legislation surrounding same-sex relationships, drug use and sex work continue to fuel stigma obstructing any meaningful progress towards reducing this marginalisation."
The EU-funded project Rainbow Europe has created a ranking of how laws and policies impact LGBT+ minorities. Unsurprisingly, perhaps, those countries which rank low in legal rights for sexual minorities are those with a high HIV prevalence, such as Latvia, Bulgaria, Ukraine, Moldova and Russia. Moreover, many of these nations take ostracising and alienating stances towards safe drug use and sex work, which contributes significantly to the spread of HIV. 
This year is the end date for a target dubbed '90-90-90', which aims for a 90 per cent diagnosis rate, 90 per cent availability of anti-retroviral drugs and 90 per cent achieved viral suppression. "We are quite far behind achieving these targets, particularly in Eastern Europe and Central Asia," says Dr Masoud Dara, coordinator of communicable diseases and HIV team lead at WHO Europe. 
For many nations in the region still suffering from high prevalence of HIV, the challenge isn't so much as treating the disease medically, but overcoming stigma and persecution which can drown out much-needed calls for help. Sadly, much of this rhetoric comes from the top, as far-right and authoritarian governments continue to condemn and marginalise key populations instead of working with communities to find local solutions, eliminating stigma and acting emancipatory legislation. 
For many impacted countries in the region, these solutions appear a long way off, although there have been a few buds of progress.
Moldova, for example, has recently taken significant strides. AIDS-related deaths have now declined for the sixth year in a row, and the number of those receiving treatment is consistently increasing. This is as a result of a series of systemic changes and reforms, in cooperation with the National Programme on Prevention and Control of HIV/AIDS and STI management unit, which has continued to develop stronger ties with the Centre of National Health Management. While numbers still remain high and are still increasing for minorities in certain hotspots, it is clear that the institutional change is beginning to turn the tide.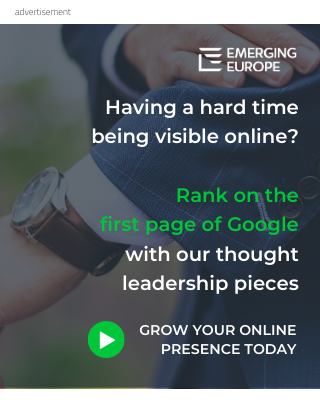 This progress gains an extra level of importance in the midst of the Covid-19 pandemic. For many sufferers, Covid-19 represents an extra challenge to an already marginalised population that will ultimately feel the effects of the pandemic more acutely. In a recent statement, UNAIDS urged people "to act with kindness, not stigma and discrimination – people affected by Covid-19 are part of the solution and must be supported." 
Yet Moldovan officials have attempted to placate the situation, at least in part, by ensuring those on treatment are able to access it, even under lockdown conditions. Following the declaration in March of a state of emergency in the country, around 800 people living with HIV have been able to receive anti-retroviral treatment at home free of charge. Furthermore, social workers are aiming to educate those who are positive on how to prevent transmission, identify symptoms and take necessary action. Activists see this as a step in the right direction, helping avoid high-risk areas such as public transport and health centres. 
"We had to find the most effective solution to this problem, and we are proud that the representatives of the national AIDS programme found a solution," says Ruslan Poverga, general director of the Association Positive Initiative. "The medical sector, social services and non-governmental organisations are doing everything possible to provide people living with HIV with access to treatment and reduce their risk of coronavirus disease."
Significantly, this decision was made with support from the Moldovan Ministry of Health, Labour and Social Protection, showing a strong case study in cooperation between NGOs and government, with Svetlana Plamadeala, the UNAIDS country manager for Moldova labeling the project as "an amazing solidarity and mobilisation effort by all partners".
Moldova's progress, albeit limited, offers a small glimmer of hope and an example of how cooperation might eventually turn the tide.
However, ongoing stigma, government inaction and anti-minority legislation and rhetoric will continue to suppress key groups across the region, ultimately impeding a wider scale attack against HIV. 
—
Unlike many news and information platforms, Emerging Europe is free to read, and always will be. There is no paywall here. We are independent, not affiliated with nor representing any political party or business organisation. We want the very best for emerging Europe, nothing more, nothing less. Your support will help us continue to spread the word about this amazing region.
You can contribute here. Thank you.