Elena Hristova Marinova, president of Musala Soft, a Sofia-headquartered software services company specialising in complex geographically distributed enterprise projects, has been named Emerging Europe's Female Business Leader 2020. Lenna Koszarny, founding partner and CEO of Horizon Capital, a leading private equity firm in Ukraine, and Ivana Gažić, president of the management board of the Zagreb Stock Exchange, join Marinova on the podium, with Agnieszka Kłos, CEO at Provident Poland, and Czech Daniela Pešková, a member of the board of directors responsible for retail banking at Česká Spořitelna, Czechia's leading bank, taking the other places in the top five.
"As Sheryl Sandberg said, leadership is the expectation that you can use your voice for good, that you can make the world a better place," says Andrew Wrobel, Emerging Europe's founding partner. "These five women do not just make a significant and inspirational contribution to the success of their organisations, but they also continuously work to encourage other women to develop their careers. They have also made mentoring the next generation of leaders in business a significant component of their own success. The emerging Europe region needs more amazing female leaders and more young leaders who will take over in the decades to come."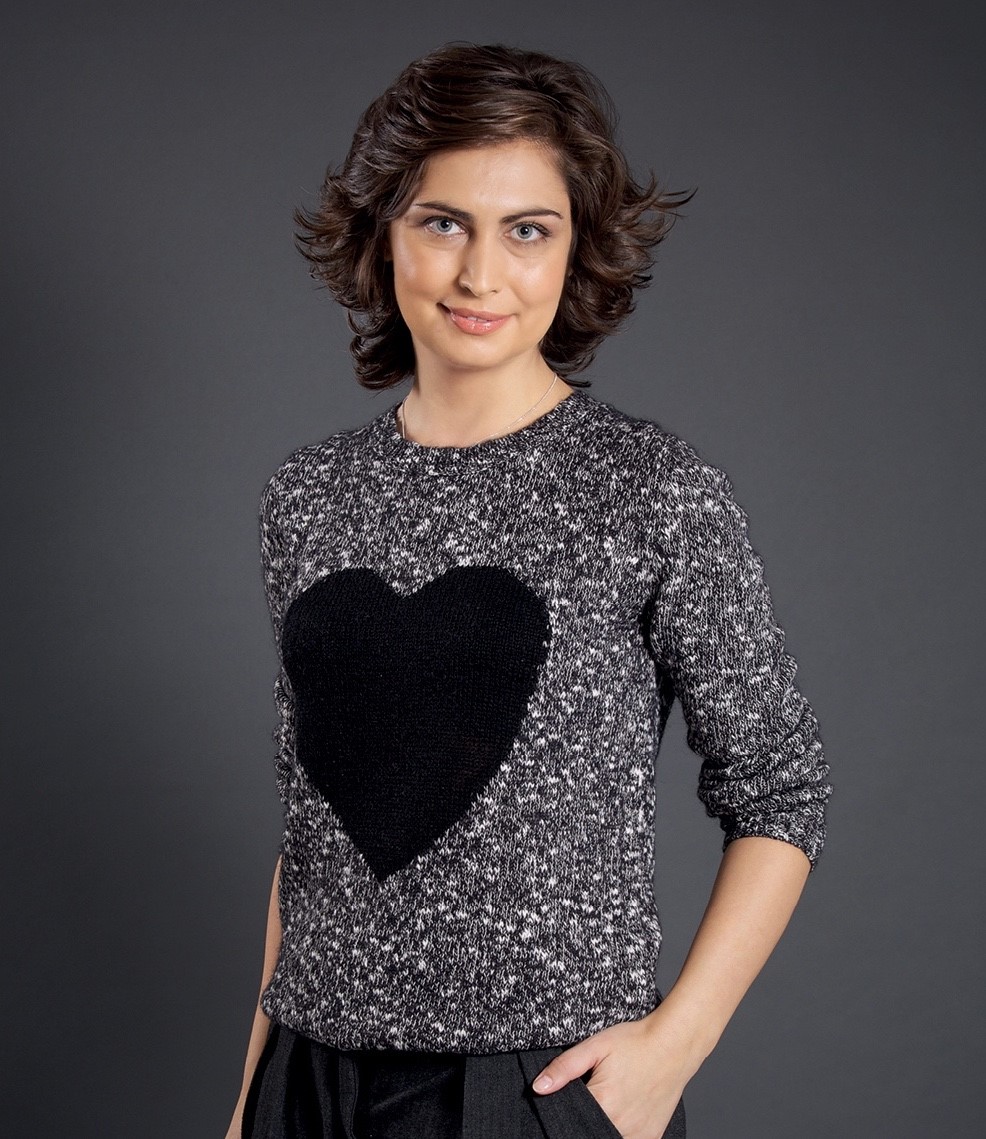 —
Three young people who have already made their mark are Albanian sixteen-year-olds Arla Hoxha, Dea Rrozhani and Jonada Shukarasi, also known as D3c0ders, who have been named Emerging Europe's Young Influencers 2020. The three girls developed a solution to help the fight against gender-based violence and discrimination, which are still major problems in Albanian society. Their GjejZa app offers help with finding legal, psychological, and medical consultations, and debunks myths about gender violence, shares success stories, and has an SOS menu with emergency hotlines.
The three girls believe that gender-based discrimination affects equal access to STEM education and careers, and that gender disparity in STEM education is common in Albanian schools.
Other young leaders recognised this year include Ukrainian teenager Olga Kharasakhal, who developed a method for the early diagnosis of cancer up to 100 times cheaper than similar western European methods, and two young Georgian scientists working on the eradication of cancer, Saba Gogichaishvili and Nia Gogokhia.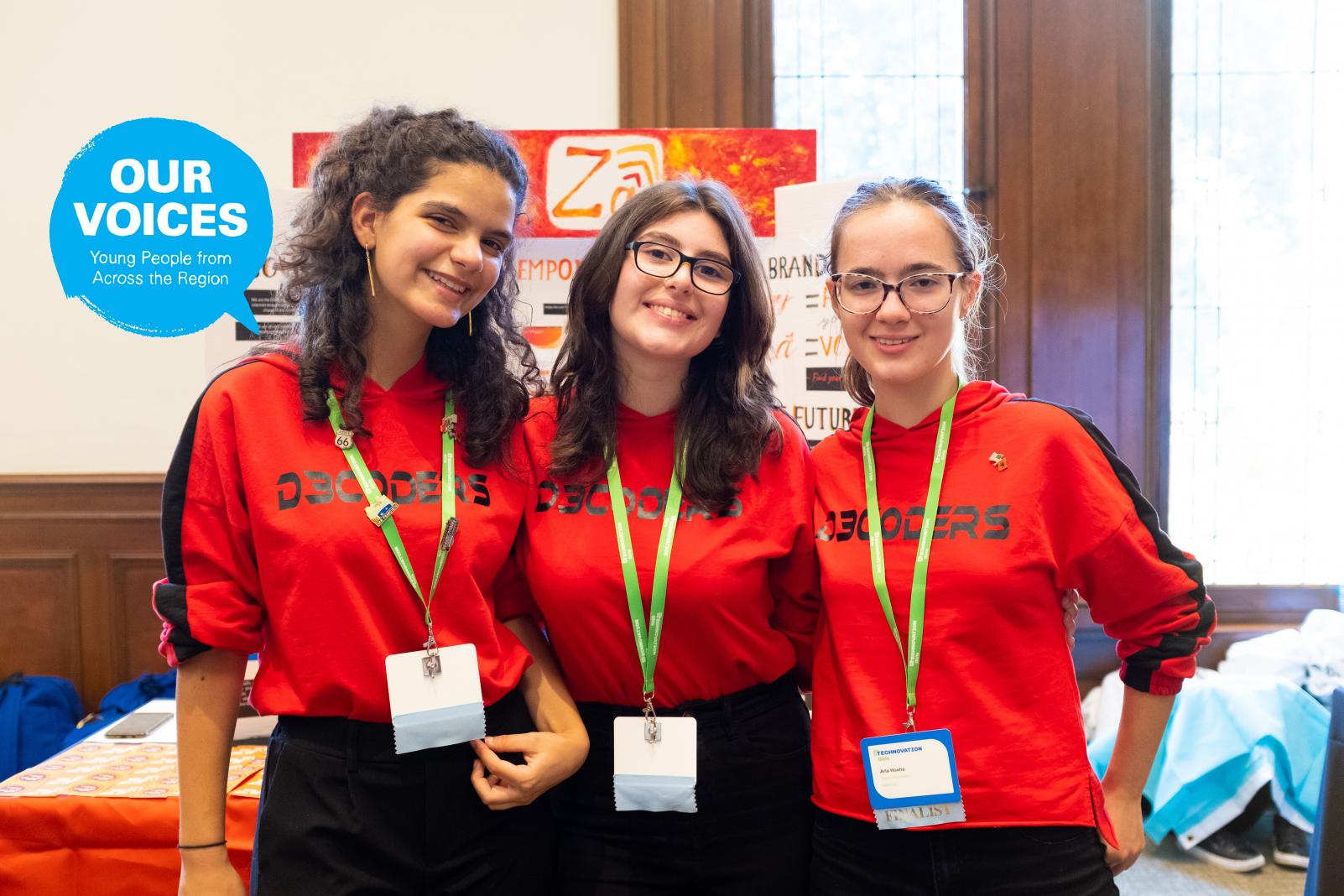 Polish activists Dominik Kuc, who ranked the best LGBT-friendly high schools in Warsaw, and Inga Zasowska, a fourteen-year-old environmental campaigner, were also shortlisted.
Oftentimes, these young people must be encouraged to develop new ideas, to question the status quo and look for answers. The Emerging Europe Awards' Young Empowerment Initiative category identifies projects whose goals are to increase young people's opportunities, awareness, self-confidence and engagement in society.
This year's winner is EIT Jumpstarter, a programme supporting students and scientific teams from emerging Europe to turn their innovative ideas into a business. The concept originated from the real needs of the innovation ecosystem of emerging Europe: countries face similar challenges in that despite having enormous innovation potential, their research results are likely to remain within the labs. During the first three editions of EIT Jumpstarter, 230 teams from 13 countries were trained and mentored by top-tier experts, who worked with innovators on their business concepts to validate the real-life needs of the proposed solutions.
Deti-MBA from Belarus, whose goal is the development of leadership potential, creative thinking, a creative approach to solving problems, a conscious choice of a professional path, as well as entrepreneurial skills for children in grades five-11, was ranked second. The BusinessCool incubation programme training social entrepreneurs in rural Moldova took third place. The UPSHIFT Innovation Programme in Mariupol, Ukraine, empowering young people by developing their social entrepreneurial skills and providing funds for youth-driven projects, and eJOI, a European Junior Olympiad in Informatics, motivating and awarding the young elite in informatics, were also shortlisted.
The third edition of the Emerging Europe Awards, showcasing the best of the emerging Europe region: individuals, public and private organisations as well as projects and initiatives, had been scheduled to take place on June 25 at the European Parliament in Brussels. Due to the Covid-19 pandemic, winners are being announced digitally.
This year's laureates already include former Swedish Prime Minister Carl Bildt and Bosnian musician Goran Bregović: both given Emerging Europe's Remarkable Achievement Awards for 2020, and the EU's anti-corruption chief Laura Codruţa Kövesi was named as Emerging Europe's Public Figure of the Year.
The city of Budapest was chosen as the most business-friendly city in the region in a survey carried out by over 50 site selection experts and FDI advisers, while Enterprise Estonia was named the region's leading investment promotion agency.
More winners will be announced in the coming days.
—
Unlike many news and information platforms, Emerging Europe is free to read, and always will be. There is no paywall here. We are independent, not affiliated with nor representing any political party or business organisation. We want the very best for emerging Europe, nothing more, nothing less. Your support will help us continue to spread the word about this amazing region.
You can contribute here. Thank you.