US-brokered talks between the presidents of Serbia and Kosovo, scheduled to be held this weekend in Washington, D.C. were thrown into chaos on June 24 after the Hague-based Kosovo Special Chambers (KSC) – with jurisdiction for war crimes committed in Kosovo from 1998-2000 – charged Kosovo's president Hashim Thaçi (pictured above), as well as former parliamentary speaker Kadri Veseli with complicity in 'nearly 100 murders'.
In a statement, the Kosovo Specialist Prosecutor's Office (SPO) said that it had filed a ten-count indictment with the Kosovo Specialist Chambers for the court's consideration, charging Thaçi, Veseli, and others with a range of crimes against humanity and war crimes, "including murder, enforced disappearance of persons, persecution, and torture."
In July of last year, Kosovo's then prime minister Ramush Haradinaj was forced to resign after being summonsed by the KSC on war crimes charges.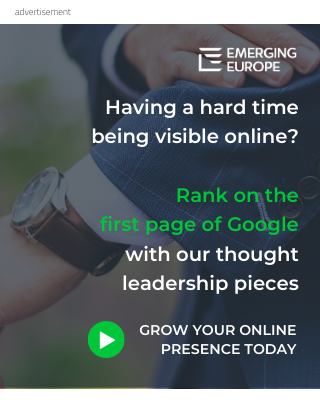 The indictment alleges that Thaçi, Veseli and the other charged suspects are criminally responsible for nearly 100 murders. The crimes alleged in the indictment involve hundreds of known victims of Kosovo Albanian, Serb, Roma, and other ethnicities and include political opponents.
The indictment is currently only an accusation, the result of a lengthy investigation and reflects the SPO's determination that it can prove all of the charges beyond a reasonable doubt. A KSC pre-trial judge is currently reviewing the indictment to decide on whether to confirm the charges.
The SPO said that it had deemed it necessary to issue a public notice of charges because of repeated efforts by Thaçi and Veseli to obstruct and undermine the work of the KSC, which employs international judges and prosecutors, although it operates under Kosovo's laws.
"Mr Thaçi and Mr Veseli are believed to have carried out a secret campaign to overturn the law creating the court and otherwise obstruct the work of the court in an attempt to ensure that they do not face justice," said the SPO in its statement. "By taking these actions, Mr Thaçi and Mr Veseli have put their personal interests ahead of the victims of their crimes, the rule of law, and all people of Kosovo."
The 1998-1999 war in Kosovo left more than 10,000 people dead, while 1,641 are still unaccounted for. It ended after a 78-day NATO air campaign against Serbia.
Serbia has never recognised Kosovo's 2008 declaration of independence, and talks between the two countries have been stalled for some time, despite the efforts of Richard Grenell, the US special envoy to the Western Balkans, and EU Special Representative for Belgrade-Prishtina Dialogue Miroslav Lajčák.
Earlier this week, the organisers of the Washington talks had downplayed expectations, with Mr Grenell saying that they would concentrate on trade. "As we have consistently said, we must first make progress on growing the economies. This is the focus," said Mr Grenell.
The talks now appear to have collapsed entirely.
"As if the upcoming White House summit between Kosovo and Serbia's presidents was not bizarre enough, President Thaçi of Kosovo has just been indicted on major war crimes charges. Hard to see how he can credibly show up in D.C. at this hour," tweeted Jasmin Mujanović, a political scientist specialising in South Eastern Europe. "Will the Trump administration risk deal-making with a leader who is being accused of major human rights infractions by an international court? This was always one of the major risks involved with [Richard] Grenell and others becoming so involved in domestic Kosovo politics."
Mr Thaçi confirmed later on June 24 that he would not attend the talks, and that Kosovo would be represented by the country's prime minister, Avdullah Hoti. However, Mr Hoti in turn later informed the White House that he too would be unable to attend.
—
Photo: Hashim Thaçi official Facebook page.
—
Unlike many news and information platforms, Emerging Europe is free to read, and always will be. There is no paywall here. We are independent, not affiliated with nor representing any political party or business organisation. We want the very best for emerging Europe, nothing more, nothing less. Your support will help us continue to spread the word about this amazing region.
You can contribute here. Thank you.