In light of its history, Belarus being the unfortunate recipient of almost 70 per cent of the radioactive fallout from the Chernobyl disaster in 1986, the country's decision to move forward with the construction of a nuclear power plant (NPP) at Astravets, in the north of country close to the border with Lithuania, would not have been taken lightly. Previous plans to build a nuclear reactor in the then Soviet republic were abandoned shortly after the Chernobyl disaster.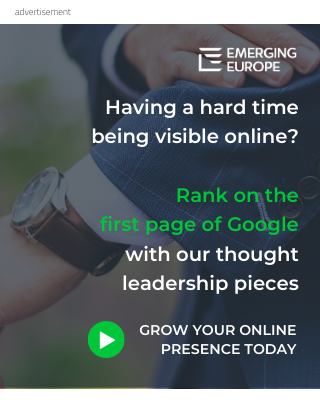 Belarus, however, is no longer part of the Soviet Union, and Astravets is not Chernobyl. Nuclear reactor design has progressed enormously in recent decades, with safety and accident prevention now paramount. The VVER-1200 reactors which will be used in Belarus are also key to Finland's nuclear strategy, with construction at Hanhikivi on the country's sixth reactor expected to begin next year ahead of a commercial launch in 2028.
The Belarusian Security Council made the decision to construct a nuclear power plant in January 2008, following a bilateral energy dispute with Russia in 2007. Given the number of oil and gas disagreements between Moscow and Minsk since then, Astravets has been constructed as part of Belarus' 2011-20 energy strategy, the primary aim of which is to reduce reliance on Russia as the country's main energy supplier. Belarus currently relies on Russian gas to generate almost 95 per cent of the country's power. When running at full capacity, Astravets could eventually power around two and half million Belarusian households, as well as create a surplus for which Belarus has been actively seeking export markets.
Officials in Minsk say the first of two reactors under construction at the power plant will be completed this summer and that the first electricity will be generated by this September or October. A second reactor will be completed in 2021. Each of the two VVER-1200 reactors at Astravets has a capacity of 1,194 megawatts (MW).
Lithuanian opposition
Opposition to the NPP has long been led by Lithuania, which has been highly critical of Astravets, and claims that the project fails to meet international safety standards. In 2017 the Lithuanian parliament passed legislation declaring the Astravets plant, which is just 50 kilometres from the country's capital Vilnius, a threat to national security, the environment and public health.
"In the case of an accident at Astravets, three major cities in Lithuania: Vilnius, Kaunas, and Klaipėda could be affected. I do not want to sound overly dramatic, but the very existence of Lithuania depends on the safety of Astravets," says Giedrius Česnakas from the General Jonas Žemaitis Military Academy of Lithuania.
Dr Jonathan Cobb, senior communication manager at the World Nuclear Association, believes that Lithuania's safety concerns are unfounded. He says that the global nuclear industry, including Rosatom – the state-owned Russian nuclear conglomerate which is building the NPP with Russian personnel and Russian finance – now has a very good safety record, especially when put in comparison with other forms of electricity generation.
"This is particularly the case when compared to fossil fuels, which cause much greater harm, not only through accidents, but through their greenhouse gas emissions and air pollution released through their regular operations," he tells Emerging Europe. "The first VVER-1200 reactor entered into service in Russia in 2017. Like the new reactor designs of other vendors, it incorporates improvements based on decades of development and operational experience."
He adds that besides Astravets and Hanhikivi, VVER-1200 reactors are also under construction at Akkuyu in Turkey and Rooppur in Bangladesh, and that there are plans for them to be deployed at El Dabaa in Egypt, and at Tianwan in China.
Promoting LNG
Minsk has also rejected Lithuania's criticism, and points to successful stress tests carried out by the European Nuclear Safety Regulators Group (ENSREG).
ENSREG concluded that the Astravets site is resistant to earthquakes, flooding and extreme weather, and the largely positive ENSREG report has therefore led to suggestions that Lithuania's opposition to Astravets is not merely about safety.
In April 2019, Lithuania – which has unsuccessfully lobbied for the US to support its stance against Astravets – went so far as to suggest that the plant be converted to generate power using liquefied natural gas (LNG) from its terminal at Klaipėda. Once gas pipelines to Poland and Finland open after 2021, the Baltic port is hoping to become a regional supply hub, and in 2018 Lithuania decided to continue LNG imports until at least 2044.
In promoting its imports of LNG, a fossil fuel, over clean nuclear energy, Lithuania mirrors the contradictions of Germany's energy policy.
As Dr Cobb points out, Germany has over the last decade spent a huge amount on increasing the share of generation from renewables while at the same time closing some of its nuclear power plants.
"As a result, they have largely been replacing one form of low-carbon generation with another, rather than focusing on replacing fossil fuels," he says. "Their target to close coal power plants by 2038 is far less ambitious than many other European countries, and indeed Germany is still opening new coal plants, with the Datteln 4 plant opening in May. Greta Thunberg described the opening of DatteIn 4 as 'a shameful day for Europe'."
There is also another contradiction in Lithuania's approach to Astravets.
Lithuania's imports of LNG are, Mr Česnakas explains, currently used primarily in district heating and industry, and not so much for the production of electricity.
As such, since closing its own nuclear power plant at Ignalina in 2009, Lithuania has been highly reliant on imports of electricity. One major source is the clean energy mix of nuclear and hydro generation from Sweden. "So nuclear energy remains an important part of Lithuania's energy mix," says Dr Cobb.
"Lithuania closed Ignalina NPP due to the mixture of EU pressure and financial assistance, not because of anti-nuclear sentiment," says Justinas Juozaitis, a researcher at General Jonas Žemaitis Military Academy of Lithuania.
Dented national pride
Lithuania's continued import of electricity from Sweden – at least some of which is generated by nuclear energy – demonstrates that the country is not averse to using nuclear power. Just not nuclear power from Belarus, it would appear.
"Astravets will de facto take the place of Ignalina and will become the prime source of electricity supply for the region," says Rumen Dobrinksy of the Vienna Institute for International Economic Studies (wiiw). "Lithuania is infuriated by what it sees as historic injustice: they will be forced to import electricity generated by nuclear power while they could have been exporting such. Lithuania also tacitly blames the European Commission for double standards. First, in not taking a strong position against the construction of Astravets at its inception, and later, in not backing it adequately in the dispute with Belarus."
"So in my view, national pride and an attempt for some form of a historic retribution prevail against the rational arguments of allowing the access to a relatively cheap source of electricity supply that will be generated by the new nuclear plant," Mr Dobrinsky tells Emerging Europe.
Lithuania last year passed legislation that forbids the country's electricity companies from purchasing power generated at the plant, and has been pushing hard for its Baltic neighbours Latvia and Estonia to do likewise, so far with little success.
This is unsurprising given that NordBalt, the 580 million-euro interconnector which delivers electricity from Sweden to Lithuania, and then on to the rest of the Baltics, has failed on a number of occasions since it was commissioned in 2015, most recently during the first week of June. Each time, the price of electricity throughout the Baltic states has soared.
Without a clear, common Baltic approach to Astravets – Latvia in particular has been steadfast in its refusal to rule out buying electricity from the plant – Lithuania may be forced to rethink its stance, and there has been some shift of late towards a compromise.
In May, Lithuanian President Gitanas Nausėda conceded that Astravets is effectively an "irreversible reality" and that Lithuania should instead focus on pressing Minsk to implement all necessary safety requirements.
"Lithuania will insist on the implementation of the EU's safety recommendations," he said. Shortly afterwards, the two countries signed a deal covering emergency situations at nuclear facilities and agreed to exchange information regarding nuclear safety.
Lithuania may not like the prospect of Astravets coming online, but it does, belatedly, appear to be showing signs that it has accepted it is a reality.
"A purely economic hypothesis is that in the end Lithuania will cede in this dispute," says wiiw's Mr Dobrinsky. "But engaging in it, they seek a better bargaining position in order to push down the future price of electricity from Astravets."
A key role in the energy transition
What's more, despite its concerns over Astravets, Lithuania clearly realises as well as any other country that nuclear power has a role to play in a transition to clean energy. The global nuclear industry's Harmony Goal is for nuclear energy to supply 25 per cent of the world's electricity before 2050, as part of a clean energy mix. The construction of the Astravets plant is a small but important contribution to reaching that goal.
"Our view is that new nuclear build is essential for decarbonisation in the Baltic region, where countries are still heavily dependent on coal and other fossil fuels," Tim Yeo, chairman of the New Nuclear Watch Institute and a former chairman of the energy and climate change select committee in the UK parliament, tells Emerging Europe. "Switching to natural gas or limiting cross border flows of low carbon electricity can never be regarded as climate friendly choices."
Dr Cobb agrees.
"Increasing the share of nuclear energy in the global electricity generation mix is a vital part of an effective strategy to achieving a clean energy transition," he says. "The International Energy Agency (IEA) recognise the important role nuclear energy has to play in a clean energy future. They conclude that without nuclear energy the chances of achieving global environmental targets are more remote and the cost of trying to achieve those targets would be far higher."
This is truer in the European Union than anywhere else. Nuclear energy generates more than a quarter of Europe's electricity and is by far the largest single source of low carbon electricity. While Germany has committed to decommissioning its remaining nuclear power plants by 2022, elsewhere in the bloc nuclear remains a key part of energy supply, particularly in Central and Eastern Europe.
"Bulgaria, Czechia, Hungary, Romania, Slovakia, Slovenia and [non-EU member] Ukraine already benefit from nuclear generation, as well as countries such as Poland and Estonia that are considering nuclear generation as part of their future energy mix," says Dr Cobb.
Eastern Europe, with its long tradition of leveraging nuclear power, may have a somewhat different outlook on energy transitions compared to countries like Germany and Austria, but that does not make its position any less legitimate. In many cases, there are few alternatives.
"Austria has an abundance of hydropower that most other countries do not have," says Dr Cobb. "This supplies around two-thirds of that country's electricity. However, the proportion of electricity coming from other low-carbon sources is only growing slowly, and it has made very modest reductions in the amount of fossil fuel used to generate electricity. As such, neither Germany nor Austria's approach has been exemplary in delivering a cleaner energy mix."
As long as Lithuania continues to promote LNG over nuclear, it cannot consider itself any better.
—
Unlike many news and information platforms, Emerging Europe is free to read, and always will be. There is no paywall here. We are independent, not affiliated with nor representing any political party or business organisation. We want the very best for emerging Europe, nothing more, nothing less. Your support will help us continue to spread the word about this amazing region.
You can contribute here. Thank you.