Voters in North Macedonia appear to have handed Zoran Zaev, the country's former prime minister who negotiated a deal with Greece that ended a three decades-long dispute over the use of the term Macedonia, a new mandate to move the country further towards the European Union.
In a tight election held on July 15, Mr Zaev's We Can coalition, in which his centre-left Social Democratic Union (SDSM) is the most powerful force, narrowly won the most votes and is likely to take 46 seats in the country's 120-seat parliament. The right-wing opposition VMRO-DPMNE party took just under 35 per cent of the vote, which is set to translate into 44 seats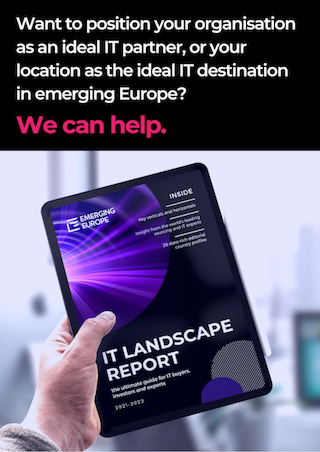 Mr Zaev will need to work with at least one of the parties that represent North Macedonia's Albanian community, however, in order to form a government. The largest, the Democratic Union for Integration (DUI), has traditionally been the country's power broker, and has been part of ruling coalitions for 16 of the past 18 years. It won 15 seats, three more than the Alliance for Albanians, which took 12. A third Albanian group, the Democratic Party of Albanians, took one seat, while the Left party is set to gain two.
The election — delayed for months due to the Covid-19 pandemic — was held amid a resurgence of the coronavirus in the country, with voters obliged to wear face masks. Polling stations closed later than usual to encourage turnout, and authorities also organised two days of advance voting to allow people in quarantine or at greater risk from the virus to cast their ballots from home.
As a result, turnout in the election was somewhat higher than many analysts had predicted, at around 51 per cent. Given that the country's demographic data are infamously outdated – there are said to be more Macedonians on electoral lists than actually live in the country – the percentage of Macedonians who actually voted is almost certainly far higher than the official figure.
While a suspected hacking attack caused the website of North Macedonia's electoral commission to crash for hours after polls closed, electoral officials said that the process of counting votes had not been affected.
Mr Zaev will see his narrow victory as vindication for his 2018 deal with Greece, and for his decision in January to call the snap vote after the European Union had failed to give North Macedonia a start date for EU membership talks. The EU has since said that talks can begin this year, while in the meantime North Macedonia has become a full member of NATO.
Prior to their deal, Greece had previously blocked both North Macedonia's NATO membership and EU accession hopes.
Mr Zaev, 45, based much of his campaign on the Greek deal and the benefits he believes that it has brought.
"I believe our positive campaign has won over citizens," he said after polls closed. "Our path to progress is confirmed. Citizens went out and voted for a clear future, for unity and solidarity, for economic patriotism, for law and order and to choose better present and a better future."
It now remains to be seen if Mr Zaev can secure a new deal with any of the Albanian parties, who prior to the election had suggested that the country's next prime minister should be drawn from the Albanian community.
Weeks of tough negotiations await, and it could be the end of the summer before North Macedonia has a new government, depriving the country stable leadership at a time when coronavirus infections are surging and its already struggling economy is heading towards a pandemic-triggered recession. With nearly 400 deaths so far from Covid-19, the country has the highest per capita fatality rate in the Western Balkans, according to official data.
It's pro-Western, pro-European course does appear to be have been secured, however.
—
Photo: Zoran Zaev official Facebook page.
—
Unlike many news and information platforms, Emerging Europe is free to read, and always will be. There is no paywall here. We are independent, not affiliated with nor representing any political party or business organisation. We want the very best for emerging Europe, nothing more, nothing less. Your support will help us continue to spread the word about this amazing region.
You can contribute here. Thank you.