The lobbying industry is alive and well in emerging Europe despite numerous regulatory issues, concentrated around industries subject to heavy scrutiny (and high taxation) such as alcohol, tobacco, and genetically modified crops.
Even so, lobbying in the region is still in its infancy. The sector remains misunderstood and open to influence from bigger and more experienced players from outside the region. Left unchecked by appropriate legal frameworks, lobbying activities can jeopardise democratic institutions and anti-corruption efforts.
"In the last several years lobbying in the region has caught momentum," says Daniel Mondekar, managing director of EuroNavigator Public Affairs. "We have witnessed an increase in the number of local companies as well as a rise of interest of bigger EU and US companies in the CEE region. For example, in the case of Croatia several public affairs agencies even formed a joint association called SEEPORT with the intention of promoting Central, Southern and Eastern Europe in Brussels, and offering a higher level of quality and transparency. Political analysis, policy monitoring and political risk assessment have become a conditio sine qua non for doing business in CEE and that has brought a rise in lobbying."
Full transparency 
Mr Mondekar believes that full transparency is key to effective lobbying.
"What we need now is for our countries to have rules on transparency and lobbying that will raise the bar and make certain practices obligatory," he says.
In many places, rules are either lacking or so stringent as to prevent effective lobbying.
"Officially-registered lobbying in Poland, as well as in a few other Central and Eastern European countries which have similar lobbying regulations, is very limited due to the way the regulations are being applied in practice," says Witold Michałek, from Poland's Business Centre Club, whose members employ more than 400,000 people.
"In Poland there is only a small number of registered lobbyists and only a fraction of them disclose their lobbying activities," Mr Michałek continues.
This is due to the country's specific and strict lobbying regulations. Under the country's current law governing lobbying, introduced in 2005, officials who meet with a lobbyist have to report the meeting and state how they were influenced. This has become a clear handicap.
"No public official would be keen on reporting what, if any, influence a lobbyist has had on prospective regulation," Mr Michałek tells Emerging Europe. "In the political and social atmosphere created in the past by a number of major scandals around corrupt activities confused with lobbying, reporting the influence of lobbyists on regulations would be professionally suicidal."
Empty registers 
As a result, most lobbying in Poland is carried out through unofficial backchannels. Similar situations prevail in other CEE countries. Croatia has no official lobbying regulations, while in neighbouring Serbia, the official registry of lobbyists remains empty despite a new law regulating the industry since 2019.
"Nevertheless, unofficial lobbying, done under different guises – through NGOs, law firms, business associations or trade unions – is flourishing," says Mr Michałek.
Unofficial and backchannel lobbying is problematic, as Mr Michałek admits, but there is a real need for representatives of the private sector to be in touch with officials and politicians.
"There's an objective need to contact and inform the authorities on the economic and social issues which many groups and individual institutions face, so their representatives will always find ways to get the ear of decision makers," Mr Michałek adds.
Representatives of regional chambers of commerce are keen to emphasise the need for public-private dialogue.
"In Serbia, which is still burdened by corruption, we are only now realising the importance of the public-private dialogue and the role of lobbying, transparent planning and conducting public policy based on data and analyses," says Dragana Ilić, head of the competitiveness and digitalisation unit at the National Alliance for Local Economic Growth (NALED), an organisation committed to improving the business environment in Serbia by supporting economic reform.
Georgia is also realising the importance of active, transparent lobbying, according to Levan Vepkhvadze of the Business Association of Georgia.
"Compared with a decade ago, when the Business Association of Georgia was established, we today see lobbying as one of the most used instruments for supporting business," he tells Emerging Europe.
Dialogue between the private and the public sectors, which can be facilitated by lobbying, can also play a role in mitigating the economic ramifications of major crises such as the Covid-19 pandemic.
"All over Europe chambers of commerce are working closely with national governments to analyse the effects of the coronavirus on the business community and suggest measures to lessen [the impact]," a spokesperson for the Croatian Chamber of Commerce tells Emerging Europe.
Outside influence 
While local lobbyists build effective lines of communication with elected officials, their international counterparts have already been active in Central and Eastern Europe for quite some time. As recent controversies demonstrate, they have not always acted in good faith.
Most notably, high-ranking officials from the United States such as former New York City mayor Rudy Giuliani, longtime Republican strategist Paul Manafort, former FBI director Louis Freeh, and others have all taken on highly controversial clients in the region.
Mr Giuliani, most recently the personal lawyer of US President Donald Trump, unsuccessfully lobbied Romanian President Klaus Iohannis in 2018 to secure the freedom of controversial businessman Gabriel "Puiu" Popoviciu, who was sentenced in 2017 to seven years in prison for his role in a land-swap deal involving a number of Romanian businessmen and state institutions that robbed the Romanian budget of 300 million euros.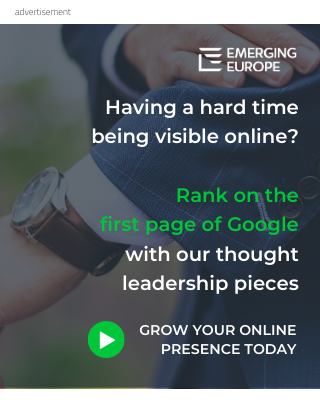 In a letter to President Iohannis, Mr Giuliani criticised the "excesses" of Romania's National Anti-Corruption Directorate (DNA). In doing so, he contradicted US State Department policy, which has been supportive of the directorate's efforts.
Giuliani later admitted that he wrote the letter – which did not mention Popoviciu by name – under a retainer he was paid by the Freeh Group, a consultancy run by Louis Freeh, who has also served as a federal judge.
The letter prompted a furious reaction from Romania's ambassador to the US, George Maior, who claimed Mr Giuliani appeared to be speaking on behalf of Romanians "who have problems with the justice system".
Louis Freeh's work for Popoviciu shows similarities to his work on the lobbying campaign to free Marsha Lazareva, the Russian-born CEO of KGL Investment (a Kuwaiti private equity firm) convicted of money laundering by Kuwaiti courts. KGL Investment faces ongoing legal action from multiple Persian Gulf investors over 500 million US dollars in assets that have apparently gone missing from a real estate deal in the Philippines.
In addition to testimony from Freeh, the campaign to discredit the charges against Marsha Lazareva has included a staged protest outside the Kuwaiti Embassy in Washington, DC, as well as misleading media coverage framing Lazareva's case in terms of human rights. The jailed executive has been presented as a victim of sexism and religious intolerance, being an Orthodox Christian woman in a majority Muslim country.
As in Puiu Popoviciu's case, interventions by Freeh and other prominent US figures have served to pressure Kuwaiti institutions charged with prosecuting the case, including by lobbying the Trump administration to impose sanctions on Kuwaiti officials under the Global Magnitsky Act.
While the efforts to undermine legal proceedings have failed to exonerate either Popoviciu or Lazareva, the tactics involved have serious implications on transparency, anti-corruption efforts, and democracy itself.
"An overwhelming majority of Congressional statutes – and non-political federal service professionals like those at the State Department enforcing them – have robust mandates to strengthen democracy and fight corruption. Look at efforts to support anti-corruption measures in Ukraine. Those are serious and well-backed. But they are largely undermined when you create an influence daisy chain from Giuliani over the 'three amigos' to the professional State Department apparatus specifically aimed at undermining those efforts," says Tyson Barker, programme director and fellow at the Aspen Institute in Germany.
It's not just an issue for emerging Europe. According to Mr Barker, this type of influence peddling affects the United States too.
"This lobbying ecosystem has made US politics more vulnerable to outside influence and undermined the integrity of US democracy. Both are often core aims of the backers of this type of lobbying," he says.
Ultimately, both established and emerging democratic systems rely on strong institutions and legal structures to defend against attacks on the rule of law.
"Like other countries, the United States has populist, oligarchic, authoritarian forces in its politics that are adept at exploiting plausible deniability and dirty tricks to advance their agenda. The connective tissue between similar forces across national boundaries – be it the United States, Russia, Poland, Hungary, Serbia or Ukraine – is not surprising. The question is: are institutions and laws strong enough to resist take over from these forces?", Mr Barker adds.
The Biden effect 
This controversial global influence sector could find itself curtailed if Donald Trump loses the US 2020 presidential election. Democratic nominee and former vice president Joe Biden has pledged to reform the Foreign Agents Registration Act (FARA).
Mr Biden was himself the target of Rudy Giuliani's lobbying in Ukraine, where Giuliani sought to pressure the Ukrainian government to investigate the business activities of Mr Biden's son, Hunter. Those efforts led to President Trump's impeachment earlier this year.
Support for legislation forbidding American citizens from lobbying on behalf of foreign entities has been bolstered by the activities (and legal troubles) of lobbyists such as Paul Manafort. Other prominent US lobbyists, such as former Congressman Connie Mack, have also earned notoriety by taking on illiberal Central and Eastern European clients like the government of Hungary.
However, Witold Michałek does not think this change would affect the burgeoning lobbying sector in emerging Europe.
"I don't think that the private sector in Poland is developed and big enough to be concerned with the possible reform to the Foreign Agents Registration Act (FARA). Hypothetically, it might only be of interest to the Polish governmental sector," he says.
Daniel Mondekar agrees. "Considering the significant role of the United States on the global stage and how deeply rooted lobbying is in the American legislative process, I believe a solution will be found that allows for foreign engagement with decision makers in Washington DC. Transparency should be central to lobbying, no matter what region you are in."
However, FARA reforms might not be enough, Mr Barker warns.
"FARA reform is an important first step but there are pass through points, shell companies and Potemkin 'foundations' that can, at times, serve as laundering conduits for the money of foreign authoritarian governments and restricting this access will be constitutionally difficult," he says.
Chances lost 
Not all US lobbying in and on behalf of the CEE region is unwanted.
"US companies and lobbyists have been present in the region for a while now and they add a great value to the advocacy work promoting our region in Washington, DC," says Mr Mondekar.
"Also, a lot of international capital and interest intertwine in our region and American companies are competing just as anybody else would. But what our region needs most is more Brussels lobbying. Too many companies and institutions, for example, from the Western Balkans still do not use the advocacy tools and opportunities that Brussels can offer. In my opinion too many policies and tenders go unnoticed in CEE and that is a great loss for us," he concludes.
As for why it seems lobbying in the US is more popular than lobbying in Brussels, Mr Barker thinks it's connected to the Trump administration.
"The lobbying ecosystem has undergone a significant transformation in the past 15 years. A combination of globalisation, weak regulation and under-resourced enforcement has created the conditions for undue influence by foreign actors. Trump's victory in particular has allowed it to flourish," he says.
For emerging Europe's lobbyists, the ultimate impact of political change in the US could thus be a closer, more productive relationship with Brussels and the EU.
—
Unlike many news and information platforms, Emerging Europe is free to read, and always will be. There is no paywall here. We are independent, not affiliated with nor representing any political party or business organisation. We want the very best for emerging Europe, nothing more, nothing less. Your support will help us continue to spread the word about this amazing region.
You can contribute here. Thank you.