Free Russian visas to Kaliningrad and St Petersburg allow security services to recruit travelers, according to a Lithuanian intelligence report.
The National Threat Assessment, prepared by the State Security Department (VSD) and the Second Investigation Department under the Ministry of National Defence (AOTD), also reports on a Russian spy operating in Lithuania from Kaliningrad and warns about Chinese officers posing as employers on professional social networks.
Last year, the Russian government introduced free online visas for travelers from Lithuania and 52 other countries to visit Kaliningrad and St Petersburg. This allows easier travel for Lithuanians, but also presents national security risks, according to the Lithuanian intelligence.
"Visa facilitation and the consequent increase of foreigners traveling to Russia are particularly favourable to Russian intelligence services. They systematically search for foreigners able to provide intelligence on foreign countries or perform other tasks," the National Threat Assessment warns.
This allows for easier "intelligence from the territory", a foreign intelligence method developed by Russia's Federal Security Service (FSB) and the military intelligence agency GRU.
The majority of Russian espionage cases that came to light in Lithuania, Latvia and Estonia in recent years involved Baltic residents recruited within Russia, according to the report.
Russian intelligence agencies screen visa applications and flag individuals who might have valuable information: former and current politicians, businesspeople, law enforcement officials, people from the military and the media.
To counter these threats, Lithuanian tourists in Russia are advised to travel in groups and refrain from violating public order or indulging in excessive drinking. They should also make sure they have valid documents and permits and provide truthful information in their visa applications.
Traveling with primary mobile devices or computers may also be risky. The report advises travelers to be cautious when making new acquaintances in Russia or accepting offers and requests.
An FSB man in Kaliningrad
The VSD and AOTD have also asked the public for information about a Russian FSB officer operating in Lithuania from Kaliningrad.
Pyotr Chagin, who goes by the alias Petras Taraškevičius, has been attempting to influence the Russian-speaking community in Lithuania through a fictitious organisation Fond Pobedy (Victory Fund) in order to advance Moscow's soft power.
Chagin funded pro-Russian events in Lithuania and published stories on the country's Russian-language media, but, according to the report, was not successful.
"The events he funded neither attracted nor influenced the intended audiences. On the contrary, the FSB actions undermined the Russian-speaking community in Lithuania and discredited their legitimate cultural activities," according to the Lithuanian intelligence.
The report also describes last November's spy swap between Lithuania and Russia that involved two Russian, two Lithuanian nationals and a Norwegian imprisoned for espionage in Moscow.
"This exchange became possible when Lithuania and Russia reached a mutually acceptable agreement," according to the report. It does not give new details, but provides a photo from the exchange on a border checkpoint in Nida.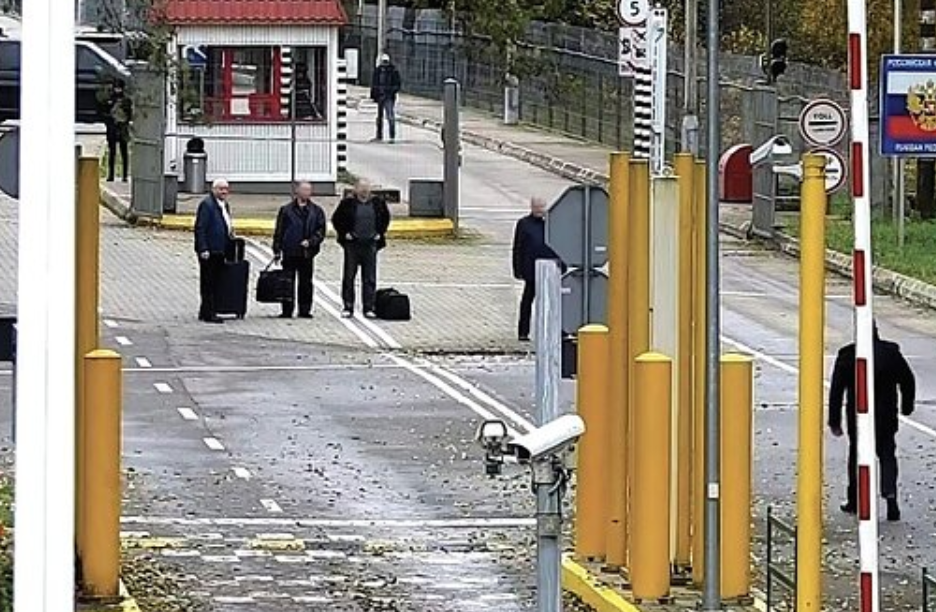 Chinese recruitment via LinkedIn
LinkedIn, the social network used by professionals and employers to build professional networks, is readily exploited by Chinese intelligence, the VSD and the AOTD says in the report.
"Chinese intelligence uses LinkedIn to establish contacts with selected targets abroad in the early stages of recruitment operations" and mostly targets civil servants, IT specialists, defence sector employees and scientists.
Chinese intelligence officers pose as representatives of fictitious companies and offer their targets to be their consultants or employees. "Such operations are extremely cheap and pose no risk to Chinese intelligence officers," according to the report.
—
This article was first published at LRT and is reproduced here with permission.